Exhibition booth contractor | Exhibition booth design and construction in Asia
Exhibition booth contractor – Gia Long Construction and Exhibition Company Limited – The leading exhibition booth designers and exhibition stand builders in Vietnam. As a booth contractor, with more than 20 years of experience in the industry, along with owning a team of professional and experienced staff. We are confident to bring businesses creative, unique, and creative designs. Good mark in the industry. customer please.
In addition to two representative offices in Vietnam, the exhibition booth contractor Gia Long also owns two other offices in Taiwan and Laos to serve the production and transportation. We pay great attention to detail and care in the implementation process. To bring you the most professional and impressive booths. 
We also became exhibit booth contractor of many enterprises at major exhibitions nationwide such as: Taiwan Expo, Vietbuild International Exhibition, Wood Industry Exhibition (Vifa Expo), Trade Fair (Vietnam Expo), Renewable Energy Exhibition (Solar Show), and Car Exhibition (Motor Show)…
Customers need to find exhibition booth designers contractors nationwide. Please contact our company immediately for a dedicated consultation!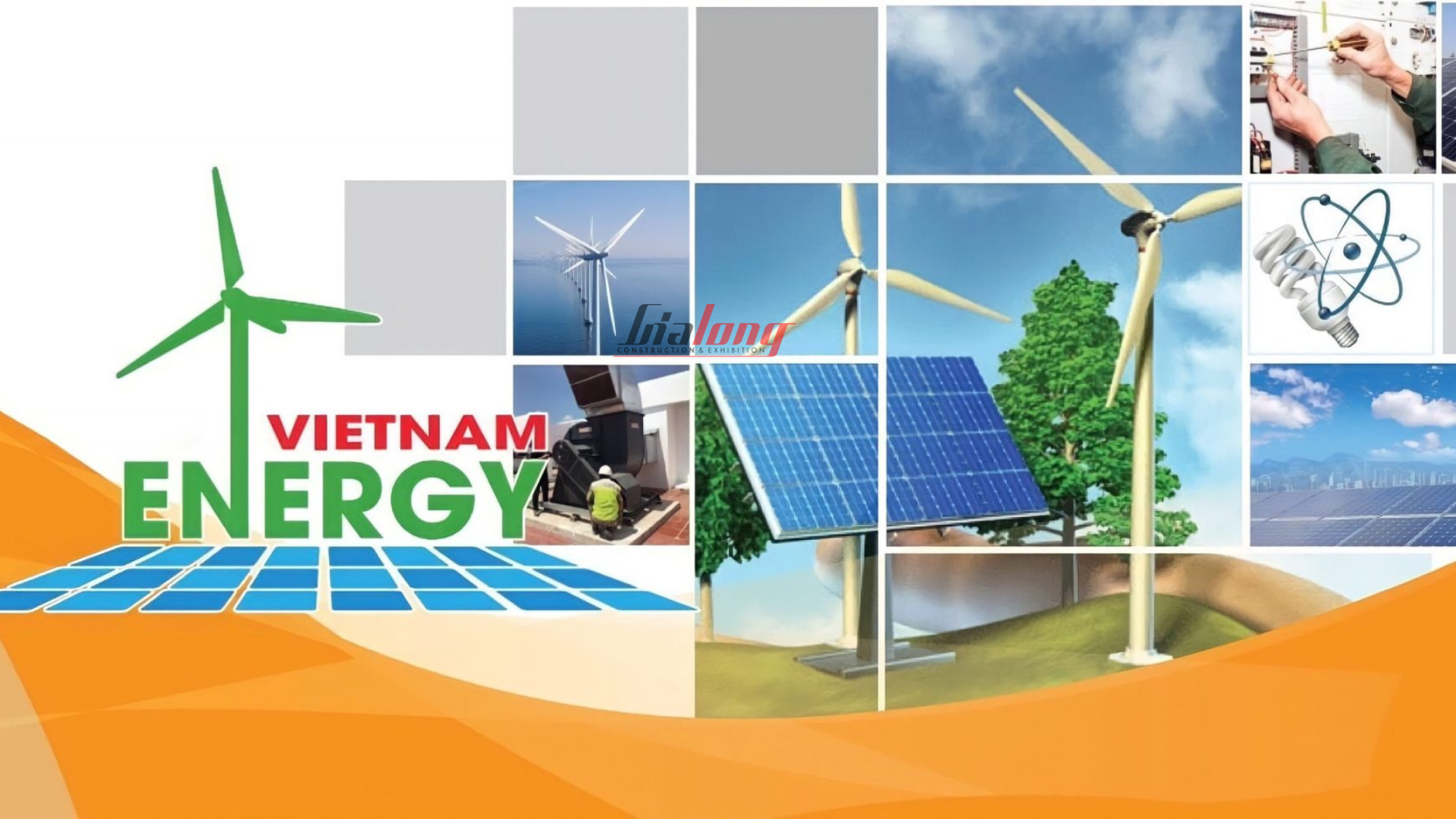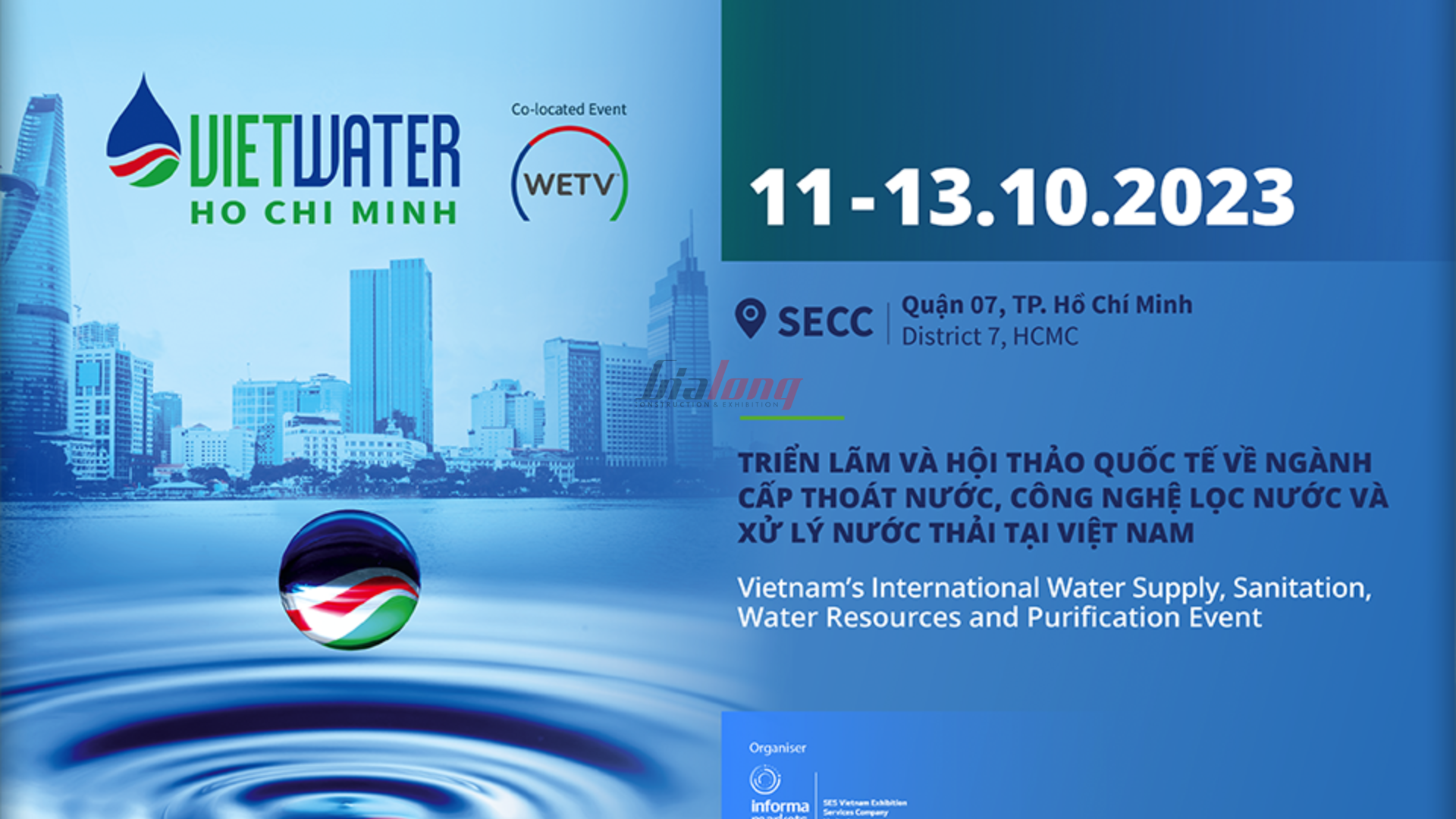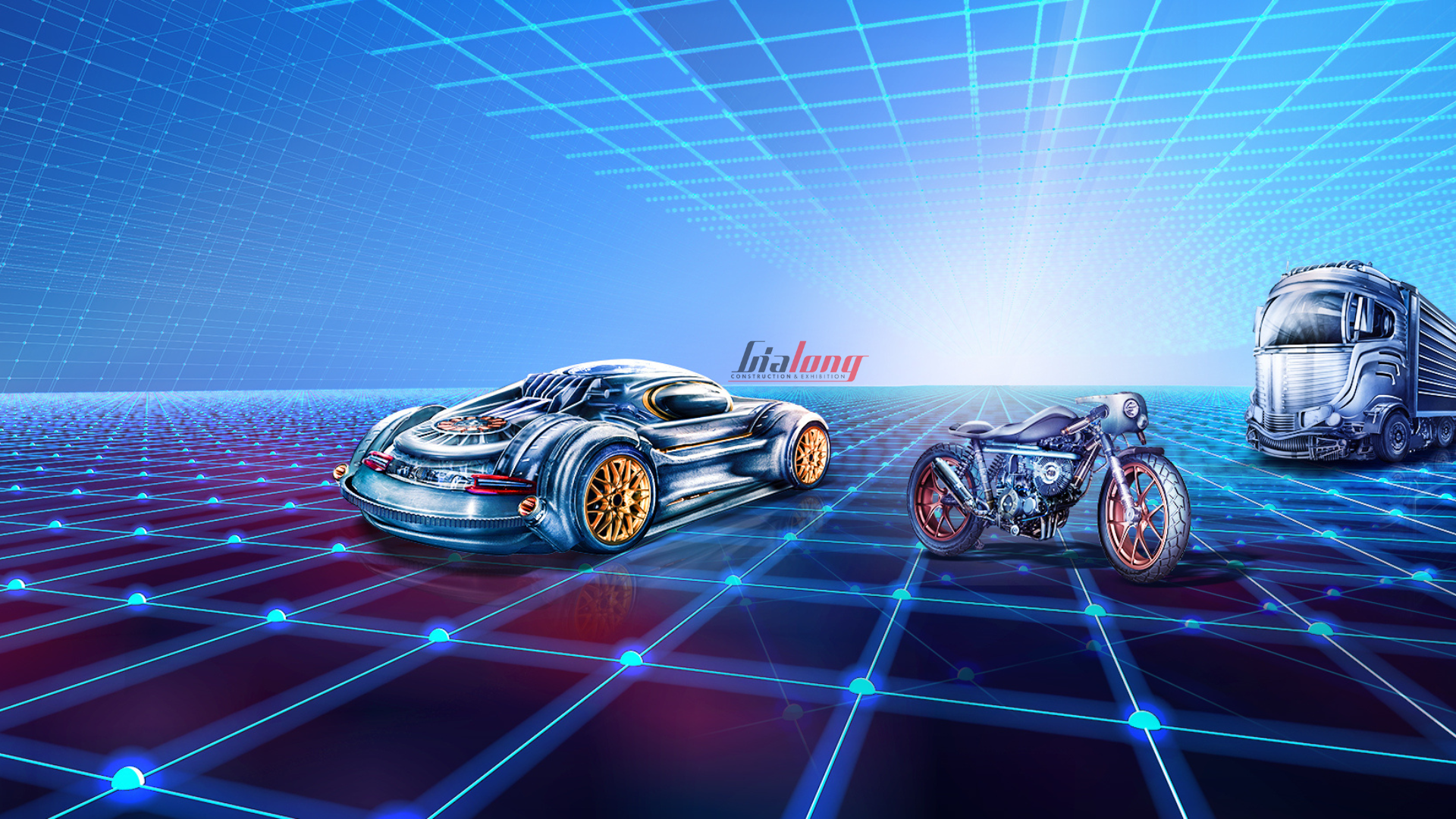 EXHIBITION BOOTH DESIGN EXPERIENCE 
Exhibition booth designer in the international market
Trade show booth design companies quality reputation
With many years of experience in exhibition stand builders in the international market, in countries such as: Korea, Japan, Qatar, Hong Kong, Laos, Taiwan, Singapore, Cambodia… Typical examples include the stone industry exhibition (USA), Coverings exhibition… We are honored to receive many compliments and appreciation as a quality exhibition stand contractor inside and outside the region.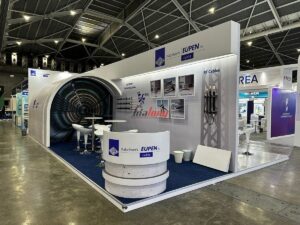 We understand that choosing a beautiful and impressive exhibit booth contractor an important opportunity for businesses to promote and build their brand with potential customers. Gia Long always creates favorable conditions for customers to access advanced technology and equipment, creating professional and quality exhibition booths to bring to customers. 
Rent exhibition equipment: audio equipment, electrical appliances, lighting systems… All rental equipment is preserved and inspected in detail.

Production of construction materials: Flooring materials, partitions and booth decoration materials.

Construction consulting, booth design with a variety of models to meet customer needs.
Exhibition stand booth builders all in one
Design and construction of exhibition booths
During 20 years of establishment and development, Gia Long has always asserted itself as an exhibition booth design company leading prestige. In addition, with the team booth 3D design Professional, well-trained from process to expertise, you will be consulted and given optimal solutions in terms of design for the trade fair booth exhibition mine.
Come up with design ideas that suit the customer's requirements and budget

Unique and impressive 3D booth design

Construction, installation and detailed inspection of booth components.

Cleaning and disassembly after the event.
From the successes in the projects that Gia Long implements, we always listen and absorb the opinions and contributions of customers to constantly improve and bring the most impressive designs to customers. Gia Long is proud to have a booth contractor reputation, with more than 90% of satisfied customers choosing us as a companion in their booth designs.
Case study sharing about the project
Exhibition booth contractor and partners of many large units
Vietnam, Vietbuild Ho Chi Minh, telefilm… We have gathered a lot of experience to make your booth impressive and attract customers' attention such as:
When coming up with exhibition design ideas, you need to choose colors, lines and decorative pattern details, along with booth structures and layouts that show your unique characteristics as well as the theme that your business is working on. towards.
When constructing and designing the booth, priority should be given to choosing green, environmentally friendly materials, especially reusable ones. This is very suitable for businesses that need to disassemble and use for upcoming exhibitions.
Businesses can use LED lights, screens or light boxesFor the booth to create an impression as well as attract visitors.
Don't forget to look for yourself a professional, impressive exhibition booth contractor on the market.
Quotation for construction of exhibition booth
Detailed consultation and quotation
Planning to build an exhibition booth requires a lot of cost and implementation process. Planning to build an exhibition booth requires a lot of cost and implementation. For a standard booth, the common area is 18m2 (3m*6m), the budget will range from 50 million – 100 million. Special booth, area from 36m2 (6m * 6m) budget ranges from 100 million – 170 million. 
At Gia Long, as a reputable booth contractor, we bring you many prices with different booth designs. Thereby helping businesses make the right choices for their goals and costs.