Vietfood & Beverage – the largest international exhibition for Food and Beverage in Vietnam, will officially take place in August 2023. This platform encompasses a wide range of products, including food, beverages, equipment, packaging, and food processing technology, offering businesses the opportunity to enhance their competitive advantage. The event aims to foster commercial partnerships, diversify supply chains, and strengthen connections between domestic and international enterprises.
An Overview of Vietfood & Beverage
With 26 years of successful exhibitions, Vietfood & Beverage has established its position as a leading business networking platform with renowned industry experts.
In 2019, Vietfood & Beverage became the first UFI (Global Association of the Exhibition Industry) certified international exhibition in the food and beverage sector, ensuring quality assurance. In 2022, the exhibition witnessed a splendidly organized event with 10,206 trade visitors and 6,903 public visitors attending for exploration and shopping. Returning for its 27th edition in 2023, held in Ho Chi Minh City, the exhibition will feature over 650 exhibition booths, accommodating 550 businesses from 18 top countries.
Vietfood & Beverage 2023 serves as a promotional platform that elevates the domestic and global positioning of enterprises across various sectors, including food, beverages, food processing machinery, and packaging. Many top-tier brands in the industry have chosen to participate in this prestigious event.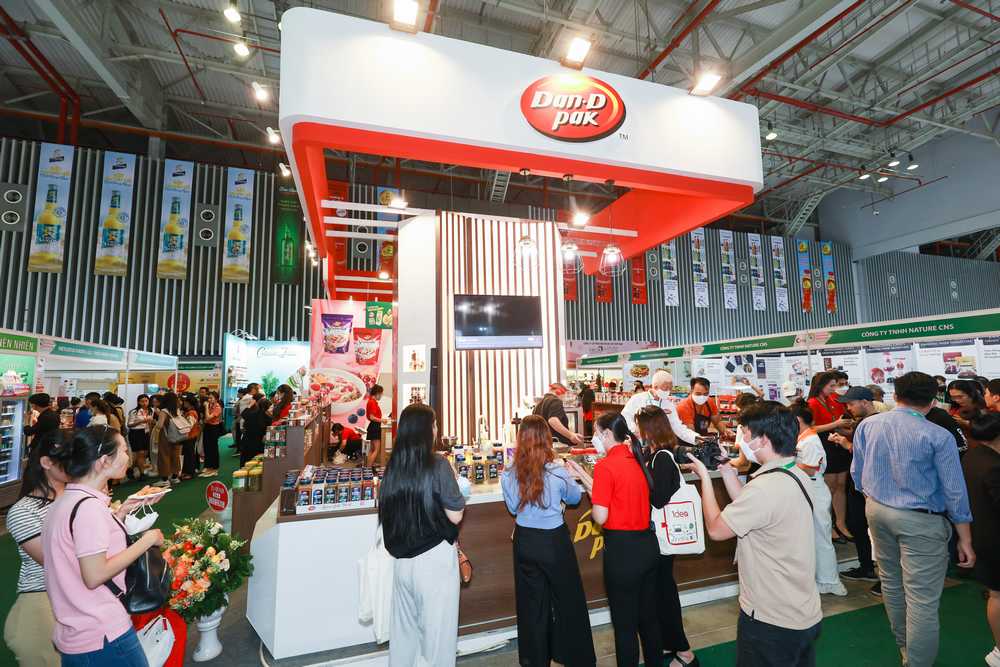 Detailed Information on Vietfood & Beverage 2023
Event Date: August 10th – 12th, 2023
Venue: Saigon Exhibition and Convention Center (SECC

), Ho Chi Minh City
Exhibition Scale
Over 650 exhibition booths.

550 businesses from 18 leading domestic and international countries.

18,000 visitors expected.

Estimated total area of up to 20,000m2.

Vietfood & Beverage has garnered significant interest from various strong domestic brands in the food sector, such as Vissan, Tan Nhat Huong, Dan On Food, Khanh Hoa Bird's Nest, Huu Nghi, Dai Phat, as well as packaging and packaging brands like Thong Hiep, Hao Tuan, Malaya, Hseng Tex, Song Hiep Loi, Hyunjin, VPM, Tan Bach Dat, Minox, Chinh Quang, Song Loi, and more.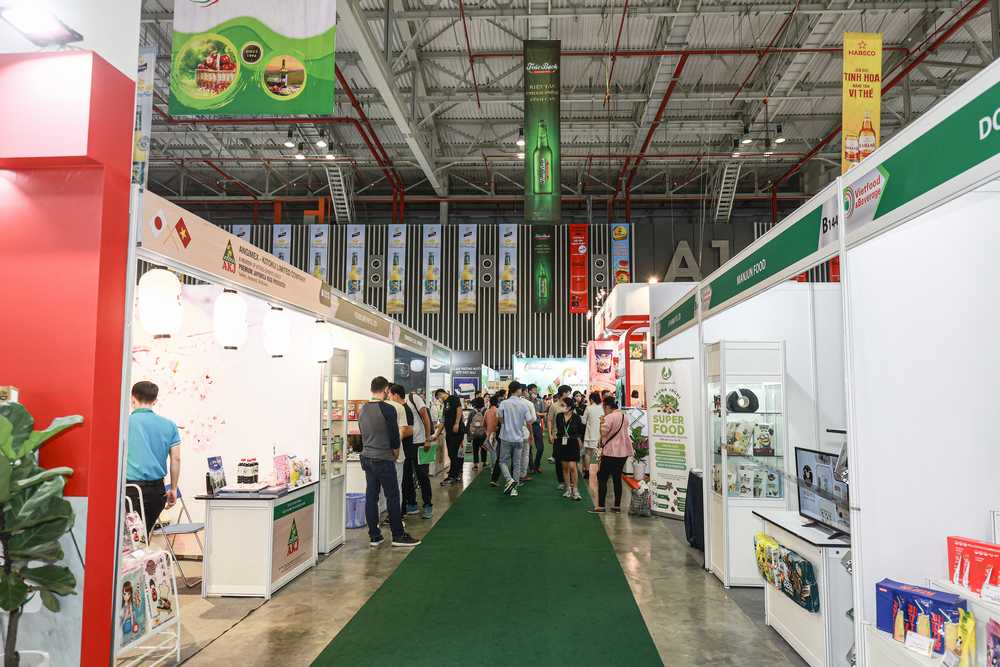 Standard Booth at Vietfood & Beverage
Dimensions: 3m wide x 3m long x 2.5m high.

Total area: 9.0m2, including equipment and services such as company name signage, 2 fluorescent lights, 1 table, 2 chairs, carpet flooring, booth partition, 1 power socket 220V/5Amp, and 1 waste bin.
Industry and Displayed Products
Food:
Various types of cakes, candies, and snack products.

Butter, milk, and ready-to-eat products.

Canned food and processed food.

Spices, vegetable oils, and sugar products.

Vegetables, roots, meat, and poultry products.
Seafood:
Fresh and frozen seafood: tra fish, basa fish, fish, shrimp, crab, squid, octopus.

Dried seafood and processed seafood: seafood hot pot, seafood spring rolls, seafood paste cakes.

Aquaculture, seafood feed, and veterinary medicines.
Food production, packaging, and preservation equipment:
Equipment and machinery for food production, packaging, and preservation.

Beverage packaging and preservation equipment.

Refrigeration equipment and food preservation technology.

Food and beverage processing machines: cooking systems, fermentation systems, product filling systems.
Beverages:
Beer and non-alcoholic beverages, soft drinks, and purified water.

Carbonated, non-carbonated, sweetened, and unsweetened beverages, fruit juices.

Finished and raw materials for tea and coffee.

Nutritional food and medicinal food.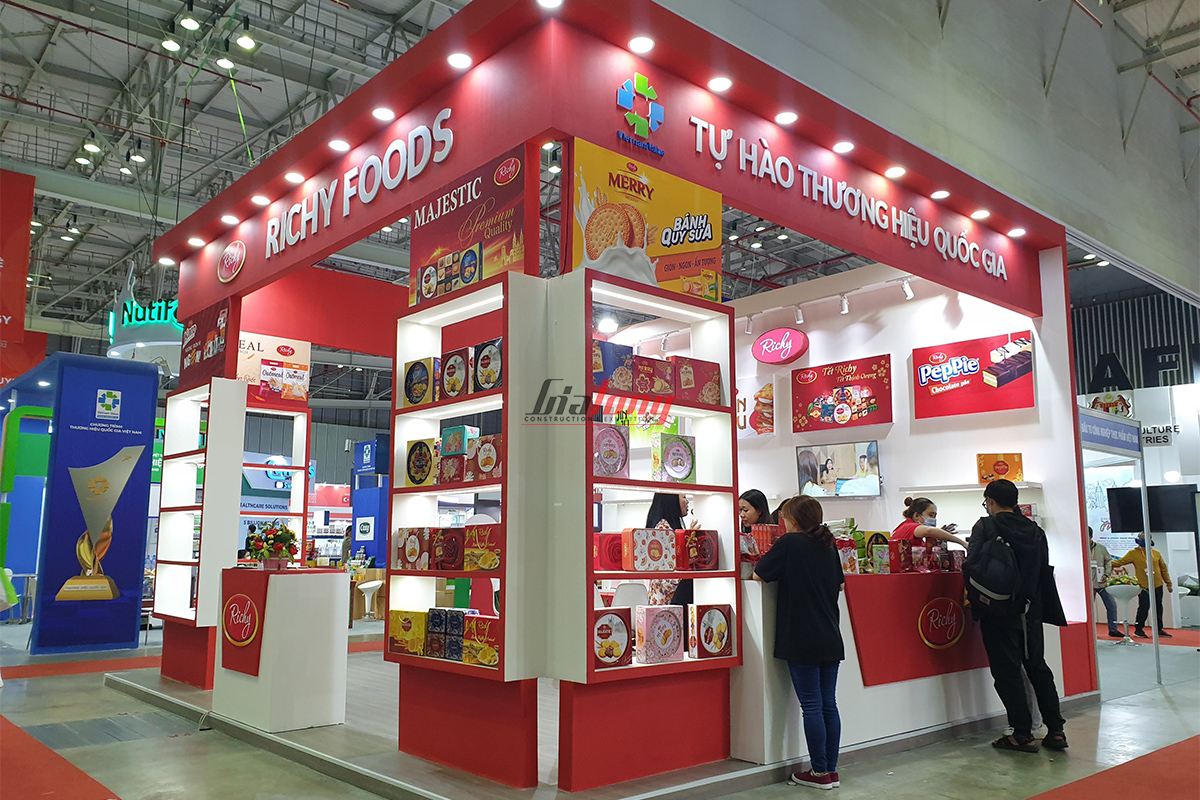 Functional food:
Bird's nest water, chicken essence.

Ginseng products and health supplements.

Herbal jelly, organic food.

Medicinal food and health-enhancing products.
Food ingredients and additives:
Food additives, canned goods.

Food ingredients.

Beverage ingredients, various types of fruits.

Fermentation agents, preservatives, spices.
Reasons to participate in Vietfood & Beverage
Expand business cooperation opportunities.

Gathering place for leading domestic and international food and beverage brands.

Participate in in-depth seminars presented by industry experts.

Decode emerging market trends.

Directly meet tens of thousands of consumers and potential customers in the food and beverage industry at Vietfood & Beverage, including: corporations, retail stores; Food and beverage processors, manufacturers, importers, and distributors; Hotels/fast food restaurants; Food experts and consultants; Service providers in the food industry; Bakery/candy manufacturers; Restaurant/club managers; Supermarkets/select restaurants; Food suppliers and manufacturers; Consumers.
The Exhibition Booth Construction Company for Vietfood & Beverage 2023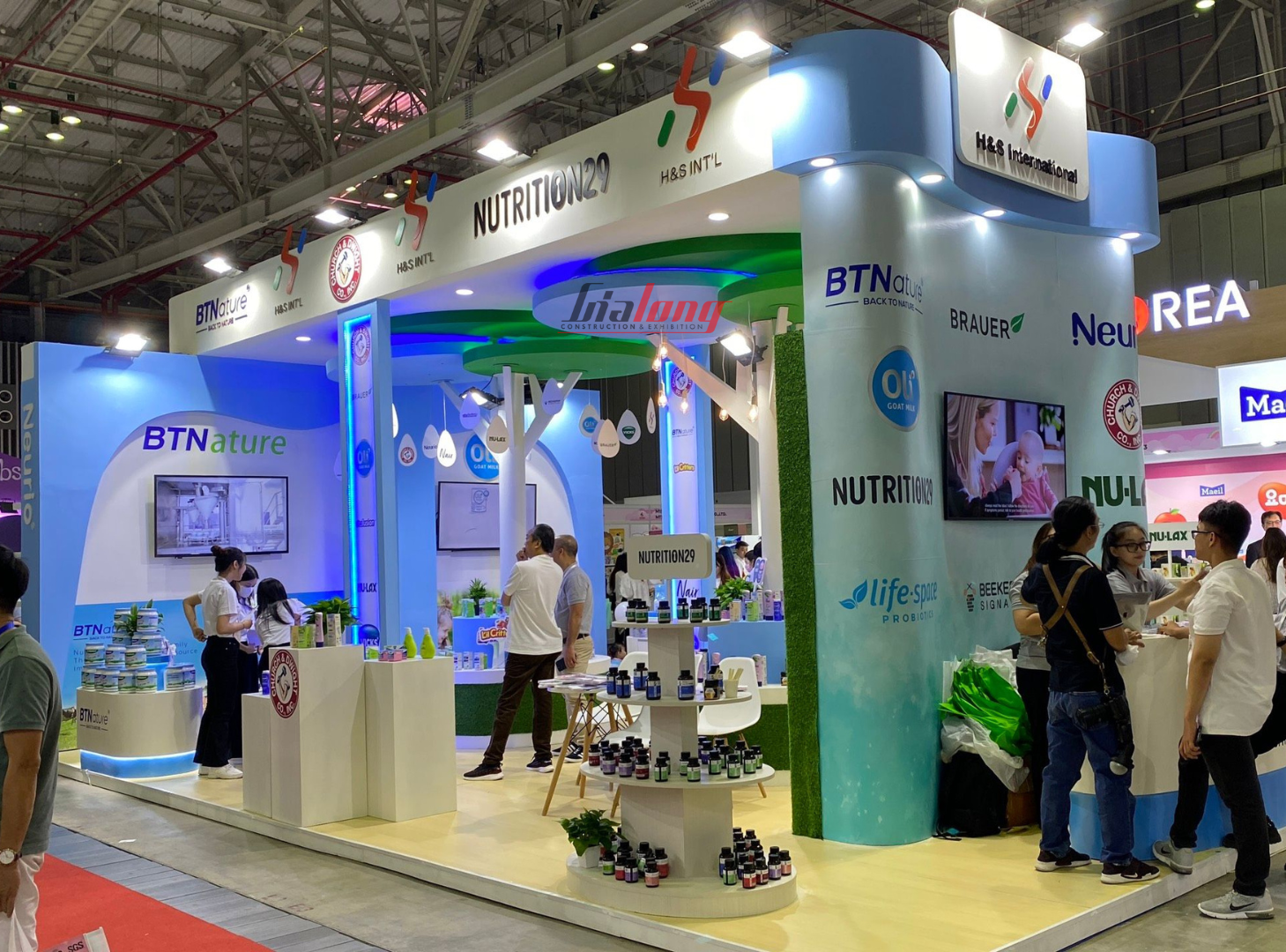 Vietfood & Beverage takes pride in being an internationally recognized trade promotion event that attracts top experts and renowned businesses in the food and beverage industry.
With nearly 20 years of experience in the field and a team of professional contractors, Gia Long is proud to be the most reputable and high-quality exhibition booth design Vietfood & Beverage. With our valuable expertise, Gia Long – exhibition booth designers contractors guarantees to provide the best service experience for our esteemed customers. Please contact us now to receive the best consultation on exhibition booth construction services.
>> See more: Vietnam Medipharm Expo 2023 – Booth Design Vietnam Medipharm Expo in Vietnam