Vietnam Cycle Expo 2023 – The International Two-Wheel Vehicle Exhibition will officially be present in Vietnam in December 2023. The trend of using bicycles is becoming a trend and spreading strongly among almost all ages in cities across the world. water. Bicycles in particular are becoming a trend with many extremely diverse models, types and models.
VINEXAD Company (Ministry of Industry and Trade) coordinated with the Vietnam Automobile, Motorcycle and Bicycle Association to organize an organization with an exhibition area of ​​more than 2000m2 to display bicycles, electric bicycles, electric motorbikes, and motorbikes. and accessories right within the exhibition framework.
A few details about Vietnam Cycle Expo
Vietnam Cycle Expo is the only exhibition in Vietnam and is considered to have the highest transaction quality continuously for 9 years. In 2023, it will be held alternately in the city. Ho Chi Minh and Hanoi. With the desire to support domestic businesses in connecting with foreign invested businesses.
After many years of successfully organizing exhibition events at the Vietnam Cycle Expo, The Organizing Committee has recognized the impact of Vietnam Cycle Expo on business and production businesses in the two-wheeled vehicle industry, and decided to officially combine the two exhibitions. Vietnam Cycle Expo and Vietnam Sport Show into a single exhibition to increase opportunities for production and business enterprises in the Vietnamese sports industry.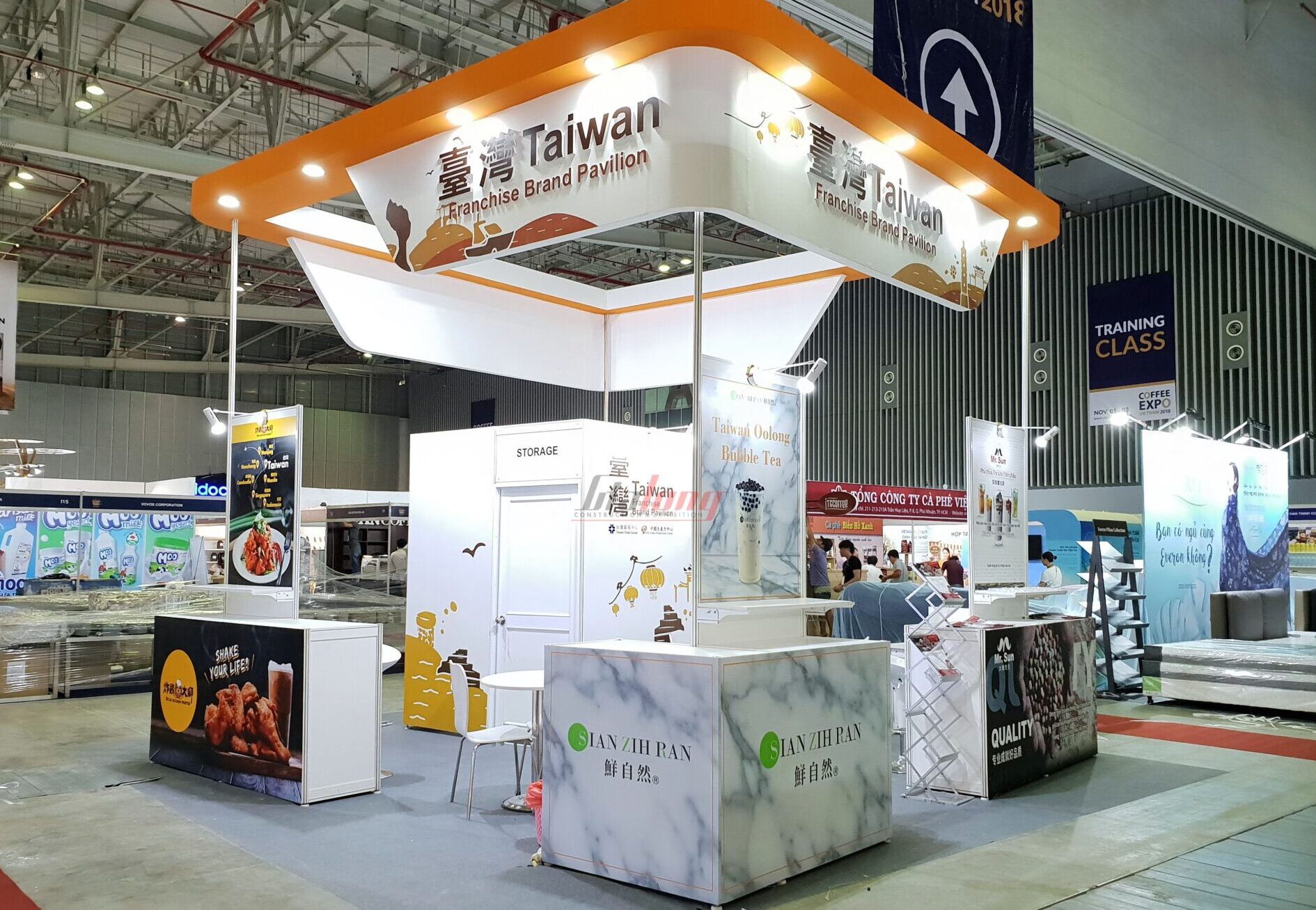 With this comeback, Vietnam Cycle Expo hopefully will be a place for domestic and international visitors and businesses to participate, and place their trust in choosing products. Display scale of 300 booths with bicycles, electric bicycles, terrain bicycles, bamboo bicycles, mini bicycles and other accessories.
In addition, a series of specialized seminars and test runs of vehicles with new models and advanced technology will take place, bringing promising development trends of the two-wheeled vehicle industry in the future.
DetailsVietnam Cycle Expo
Time: December 7 – 9, 2023.
Venue: Saigon International Exhibition & Convention Center (SECC) – 799 Nguyen Van Linh Avenue, Tan Phu Ward, District 7, Ho Chi Minh City.
Exhibition scale
300 display booths.

10,000 visitors came not only from Vietnam but also from 12 countries: India, Korea, Japan, Taiwan, China, Thailand, France, Singapore, Netherlands, Pakistan, Hong Kong, etc…
Vietnam Cycle Expo display area
Types of bicycles: sports bicycles, terrain bicycles, bamboo bicycles, mini bicycles, mountain bicycles, children's bicycles,…

Electric vehicles and electric vehicle engines

Sports motorbikes,..

Replacement parts

Clothing and equipment included
>> See more: Nepcon 2023 – Exhibition Booth Construction Nepcon
Series of activity programs
A series of exciting activities are only available at Vietnam Cycle Expo 2023 Bringing visitors the most unique and exciting experiences.
Conference program, tSeminar on the bicycle industry presented by leading experts.

Meet and exchange business cooperation between manufacturers and businesses in the industry.

Outdoor bike games for adults and children

Test drive all vehicle models completely free of charge like specialized vehicles.

In addition, there was a technology demonstration show and a souvenir photo corner staged to attract car lovers and members of many bicycle associations in the city. Ho Chi Minh came to attend.
Vietnam Cycle Expo advertising campaign
For promotion purposes

Vietnam Cycle Expo

The organizing committee sent more than 80,000 information sheets introducing the Exhibition to domestic and foreign companies, and more than 60,000 invitations to visitors from direct phone calls, faxes, and emails.

At the same time, they also placed standees at bicycle showrooms and distributed 150,000 leaflets to promote advertising on the Internet.website society, Coordinate with car companies to run roadshows.

Organize press conferences before the Exhibition takes place, advertise on mass media, websites, and famous newspapers at home and abroad.

BMX performance, bicycle fashion show at Vietnam Cycle Expo exhibition.

Organize press conferences before the Exhibition takes place, advertise on mass media, websites, and famous newspapers at home and abroad.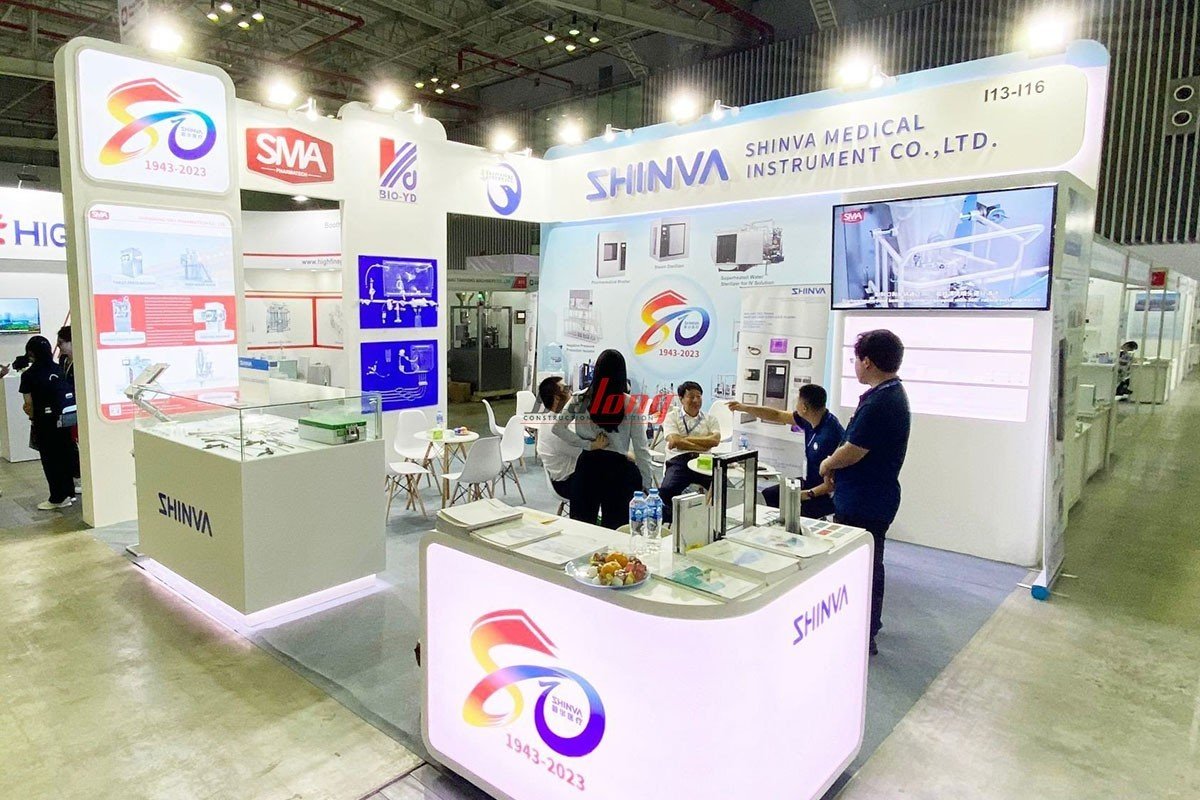 The exhibition booth construction company for Vietnam Cycle Expo 
Let your business own an impressive and unique booth at the exhibition Vietnam Cycle Expo, Certainly indispensable exhibition booth designers contractors fairspecializes. 
With nearly 20 years of experience in the industry, Gia Long is proud to be the most prestigious and quality booth construction Vietnam Cycle Expo and design company on the market, owning a highly skilled professional construction team. We are confident to bring to our customers exhibition booth design the most beautiful and unique. Please contact us immediately for advice and enthusiastic support.