Choosing cost effective building materials is one of the top measures for businesses. When the board cost to exhibitors, businesses often will want to how to most cost savings. One of the cost of war for nearly 50% of the activity that is the cost of exhibit design and construction of booths.
How to choosing cost effective building materials?
Choosing cost effective building materials means saving a lot of energy on the total investment. If businesses can save this cost component would be equivalent to saving a lot on the total investment. One of the most effective ways to cut without too much change is the choice of construction material suitable booth.
The main items when installing the fair booth can often use a variety of materials such as wood pavilion construction MDF, MFC, iron, stainless steel, plaster, alu, Fomex … in which the sections and categories will appropriate for each different type of material.
Floor construction materials
When use of the fair pavilion, for the floor instead of using the raised floor that cost, businesses often choose replaced with plastic balet for low floor, easy construction and low cost. This will help businesses choosing cost effective building materials.
>>See more: When taking part in an exhibition, which kinds of cost does a firm have to pay for?
Wall construction material
For the walls, the units can choose Fomex or MDF to save costs and still achieve high efficiency. Also with the walls do not need to hang or bearing, enterprises can also use tarpaulins stretched framework hiflex
Decoration Materials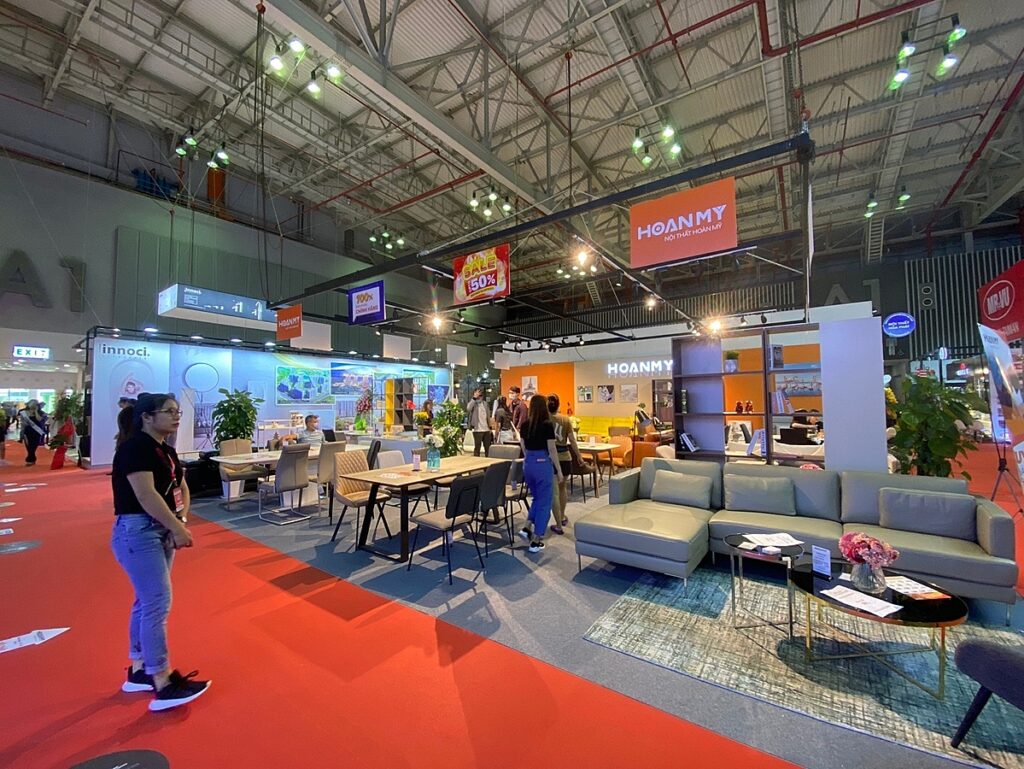 This is an indispensable item to make the exhibition booth designing becomes more attractive and soulful. To decorate the booth, instead of using CNC cutting mica, enterprises should choose decal stickers pp With a few design requires wood grain surfaces, tiles, aluminum … businesses can use wallpaper the type to achieve the desired effect.
Hopefully, the information that we bring has helped businesses have more useful information in choosing cost effective building materials for themselves. However, when looking to professional exhibition stand booth builders, businesses will be consulted about optimal solutions.