Beautycare Expo – The specialized beauty industry exhibition, Beautycare Expo, is officially set to take place in September 2023 in Vietnam. Serving as a trading platform for domestic and international exhibition units, the event aims to showcase various cosmetics, skincare products, beauty equipment, and devices, providing businesses opportunities to expand production and establish connections between brands and the Vietnamese market.
Overview of Beautycare Expo 2023
As the premier International Exhibition for Beauty Products, Technology, and Services in Vietnam, Beautycare Expo focuses on the cosmetics sector and draws renowned beauty brands from leading countries in the beauty industry, including South Korea, Japan, Europe, and more.
Exhibition 2023 anticipates over 15,000 attendees from cosmetic manufacturers, spa equipment suppliers, beauty technology and services providers, hair and nail care products, packaging solutions, and other consumer goods manufacturers.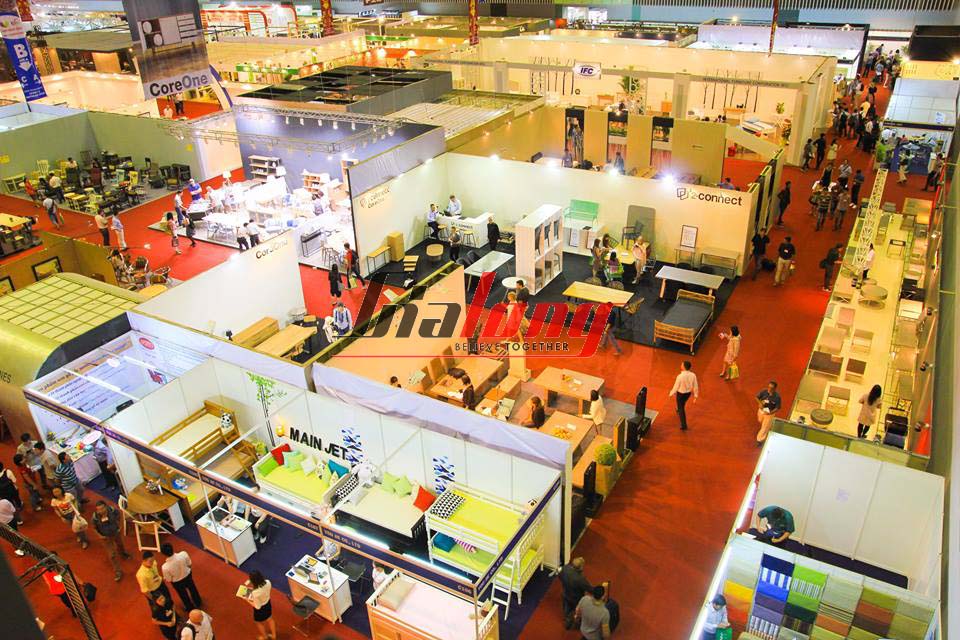 The exhibition serves as a bridge for business cooperation, supporting Vietnamese beauty enterprises in nurturing their national brands while introducing international brands to the Vietnamese market, enhancing understanding of the local and global beauty market trends.
Details of Beautycare Expo 2023
Date: September 13th – 16th, 2023.
Venue: Saigon Exhibition and Convention Center (SECC), Ho Chi Minh City, Vietnam.
Expected exhibition scale: 
Over 15,000 visitors.

250 booths from leading businesses and suppliers in the beauty industry, representing pioneering countries such as South Korea, Japan, Singapore, Thailand, USA, and Europe.

Exhibition 2023 is endorsed by the Vietnam Pharmaceutical Association, Beauty Magazine, Business Community, Ministry of Industry and Trade, International Weekly Magazine, Retail Market, Saigon Business Community, Business Forum, and reputable online news outlets with high traffic and engagement.
Standard Booth Package:
Includes:
Standard booth (3m x 3m): 2.5m high partition walls, Booth name sign, 1 information table + 2 chairs, Power outlet (220V/5A), 2 lighting fixtures, 1 waste bin, Carpeted flooring.

Empty space booth (minimum 18m2): Organizers provide an empty space booth. Participating companies design and set up their booths (designs require prior approval by organizers). Participants cover booth setup deposit, equipment rental, and services for Beautycare Expo 2023.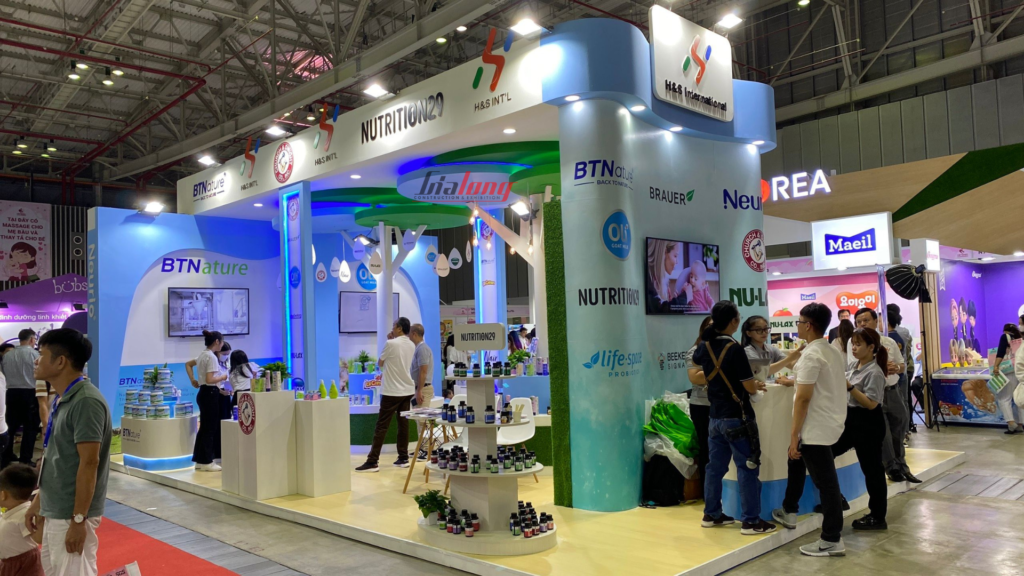 Exhibition Categories
Cosmetic products.

Perfumes.

Hair care products.

Skin care products.

Nail care products.

Smile care products & services.

Health care products.

Raw materials.

Cosmetic surgery, spa.

Beauty clinics and institutes.

Packaging solutions and equipment.

Healthcare devices.

Salon supplies.

Aesthetic clinic and medical services and furniture.

Beauty industry training centers.
Program Highlights
Smart makeup trends in the era of Industry 4.0.

Non-invasive skincare techniques for all ages, especially postpartum women.

Therapeutic massage support prior to a successful fat reduction treatment.

B2B and B2C networking activities for trade connections.
>> See more: Coatings Expo Vietnam 2023 – Booth construction Coatings Expo Vietnam 
Top 5 Reasons to Attend Beautycare Expo
Beautycare Expo 2023 serves as a platform for beauty vocational training institutions, schools, beauty centers, and related businesses to promote their brands and update industry trends. It is the most-welcomed commercial event for the cosmetics, cosmetic surgery, beauty care, skincare, and spa industries, introducing and promoting products and services.

Establish business relationships and networking opportunities among enterprises and leading companies in the beauty care sector.

Develop business strategies with suppliers, manufacturers, distributors, and experts for direct collaboration and growth opportunities.

Stay updated on market trends, diverse products, machinery services, advanced technologies during the 4-day exhibition.

Find reliable domestic and international suppliers, exchange experiences, learn management approaches, and accelerate business growth.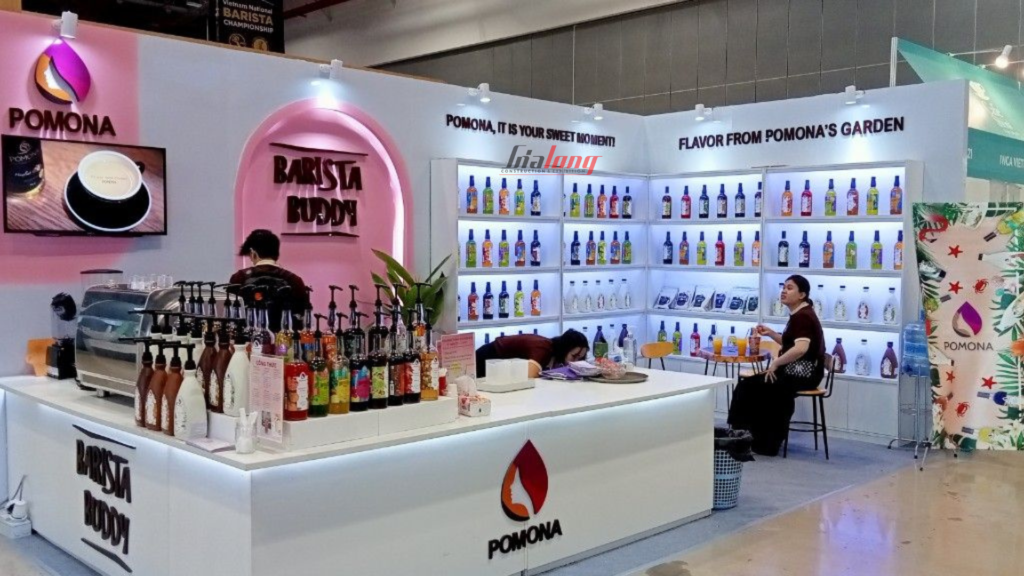 Exhibition Booth Design Partner for Beautycare Expo 2023
To possess an attractive and impressive exhibition booth design Beautycare Expo, a reputable design and construction company is essential. With nearly 20 years of experience in the industry, Gia Long is a professional and impressive exhibition booth design company in the market. Backed by an experienced team, we commit to delivering the most beautiful and impressive exhibition booth design for businesses.