ISME Vietnam 2023 – The 14th International Iron, Steel and Metal Processing Exhibition in Vietnam, officially taking place on November 15 – 17, 2023. Promises to be a place to create business opportunities for domestic and international businesses and visitors to meet and exchange, and to introduce their businesses' products, technology and equipment at the exhibition.
A few words about ISME Vietnam
Organizational units ISME Vietnam do Vietnam Exhibition & Advertising Joint Stock Company – VIETFAIR Coordinate with the organization and China Trade Promotion Committee – Metallurgical Association. With the support of the China Steel Association, the City People's Committee. Ho Chi Minh City, Department of Industry and Trade of City. Ho Chi Minh City, Ministry of Industry and Trade, ASEAN Steel Association, Vietnam Steel Association,… Gathering many of the world's leading businesses to attend and display products, machinery, equipment, techniques and technology Iron, Steel and Metal Processing.
VIETFAIR is one of the leading enterprises in Vietnam specializing in organizing Exhibitions & Advertising Fairs, domestic and international trade promotion activities. After many years of successful organization, with this comeback ISME Vietnam is a place to meet, exchange experiences, joint ventures and enhance trade promotion with leading Asian experts, through seminars – seminars, and direct activities at ISME Vietnam 2023.

At the same time, the exhibition contributes to helping Vietnamese businesses prepare better labor productivity, breakthrough in product quality, and promptly meet current consumer needs in the regional and world markets. To promote ISME Vietnam, The Organizing Committee is widely published in specialized newspapers and television… And issued and sent more than 30,000 invitations directly to specialized businesses, centers, and distributors in Vietnam.
Detailed information about ISME Vietnam 2023
Event date: November 15 – 17, 2023.
Location: at (SECC) – 799 Nguyen Van Linh Avenue, District 7, City. Ho Chi Minh.
Business hours ISME Vietnam 2023.  
November 15 – 16: from 08:30 – 17:30.
November 17: from 08:30 – 17:00.
November 15 – 16: from 09:00 – 17:00.
November 17: from 09:00 – 16:00.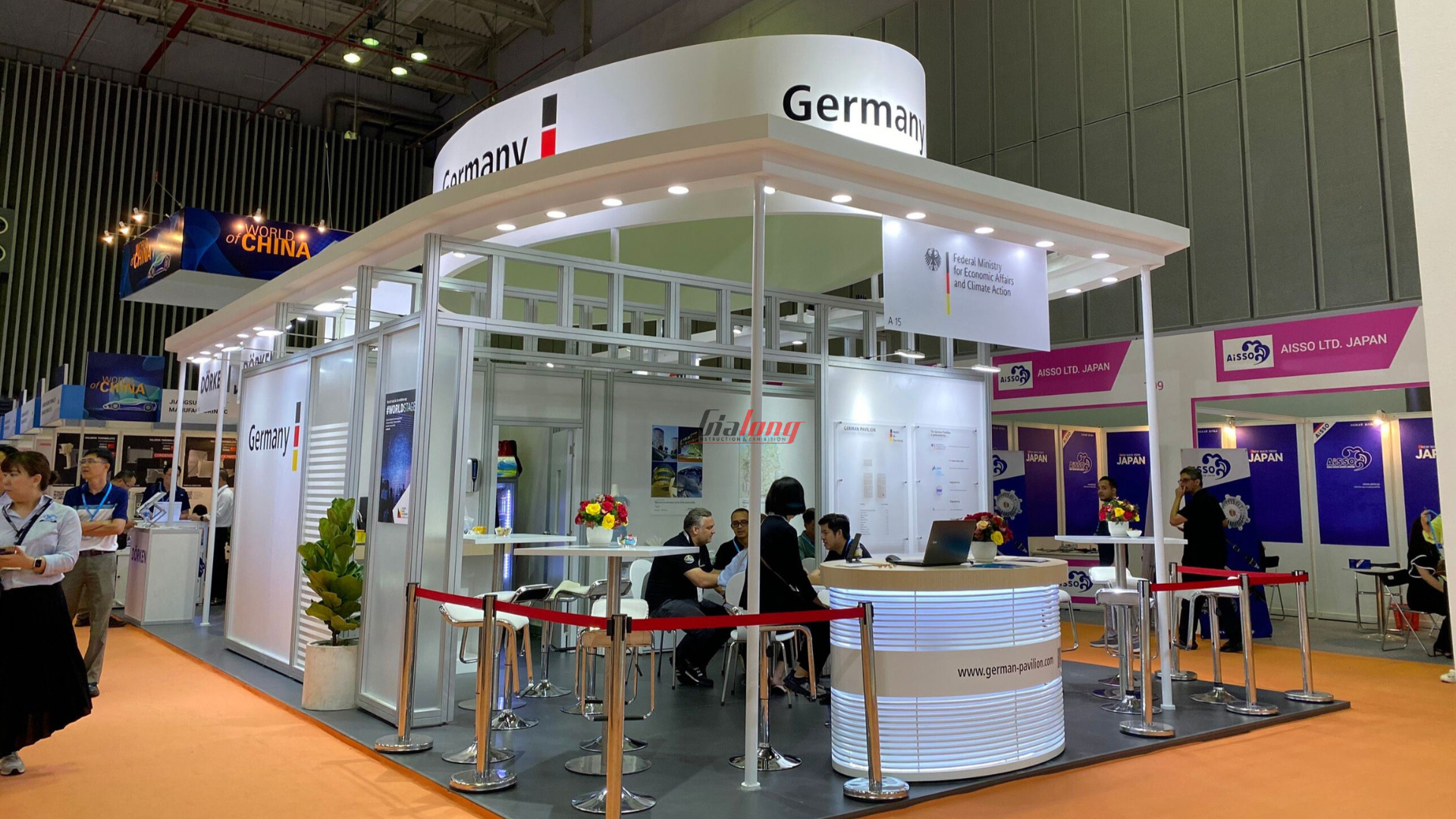 Exhibition field
Cast iron and steel products

Iron and steel auxiliary products

Steel alloys and metal processing

Heat treatment of metals

Non-ferrous metal, stainless steel, metal

Coal raw materials

Steel plates, steel pipes, rolled steel and shaped steel products..

Environmental protection equipment and machinery

Metallurgical consulting and design…

Displaying images and new models of large iron and steel metal processing corporations on the market.
Series of outstanding activities of ISME Vietnam 2023
Daily activities: Connecting trade, introducing new technology products at the main lobby stage and exhibition display area.

Visit market survey at

ISME Vietnam

. 

Visit and work with factories, industrial parks, and export processing zones.

There are exchange sessions between Vietnamese and international businesses.

The Workshop – Discussion program was presented by experts on solutions to promote business development and issues in the fields of Iron, Steel and Metal Processing, to affirm the prestigious quality in Ho Chi Minh City. in particular and Vietnam in general. At the same time, it helps your business have solutions to promptly fix the problem.
Some display regulations
Note: Do not display products, equipment and goods that are on the list of prohibited business, prohibited import, or not yet permitted for circulation in Vietnam.

No selling or giving away at the exhibition

ISME Vietnam

, specifically goods that do not comply with specialized management regulations.

Failure to notify or register with state management agencies according to regulations, the content of notification and registration is not truthful.

Do not carry out promotions or discounts on goods and services that exceed the maximum allowable discount according to exhibition regulations.

Do not promote cigarettes or alcohol with an alcohol content of 30 degrees or more in any form.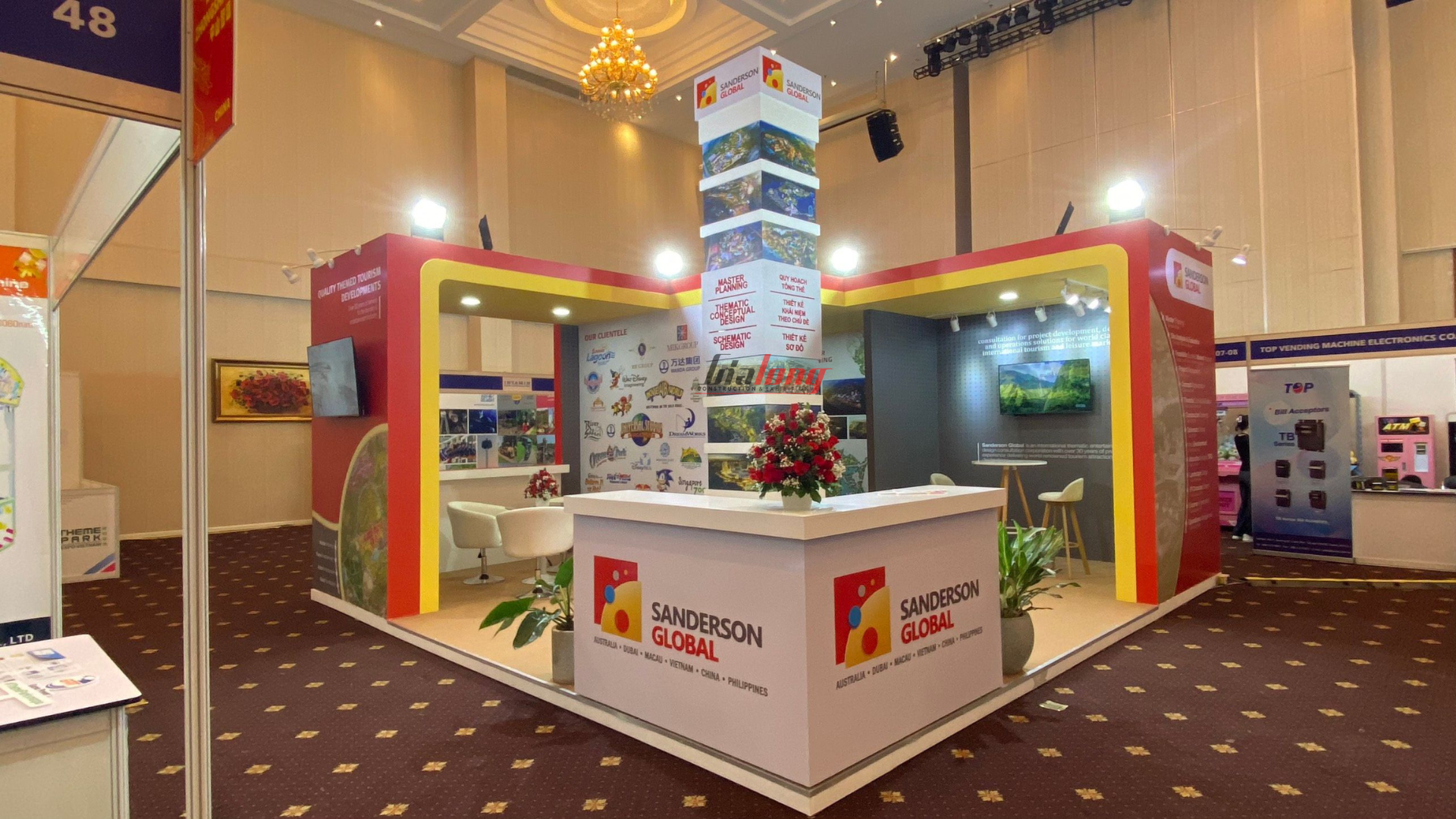 >> See more: Metalex Vietnam 2023 – Exhibition Booth Design at Metalex Vietnam
Exhibition Booth Design and Construction Company for ISME Vietnam 2023
ISME Vietnam 2023 will be an ideal meeting place for manufacturers and businesses to exchange, seek opportunities to expand production and business, and learn experience in industry development.Iron, Steel and Metal Processing Vietnam and the whole world. Let businesses create impressive statues at the ISME Vietnam exhibition, you need to own a fair booth design of outstanding quality to attract a large number of visitors.
Gia Long is an exhibit booth contractor specializing in construction exhibition booth ISME Vietnam of prestigious and quality in the market. With nearly 20 years of operation in the industry, along with owning a team of experienced staff, we are confident in bringing businesses construction exhibition booths most impressively. Please contact us immediately for enthusiastic advice and answers to all your questions.