Concrete & Cement Expo Vietnam 2023 – Vietnam's specialized international exhibition of Concrete and Cement, bringing together an international panel of attending upstream and downstream Cement & Concrete companies as well as supporting industries concentrated inTan Son Nhat Pavillon Convention Center, Vietnam to introduce modern machinery, equipment, technology, latest developments in Cement & Concrete industry.
Overview of Concrete & Cement Expo Vietnam exhibition
Vietnam's Construction industry had a whopping 8.8% increase in domestic product (GDP) in the first half of the year, the highest growth rate since 2010, reported the Ministry of Construction in a seminar in Hanoi. In the first half of this year, the Ministry's enterprises set revenue of about 76.1 trillion VND (3.45 billion USD) while the speed of urban and rural construction reached 100% and urbanization nearly 35.7%.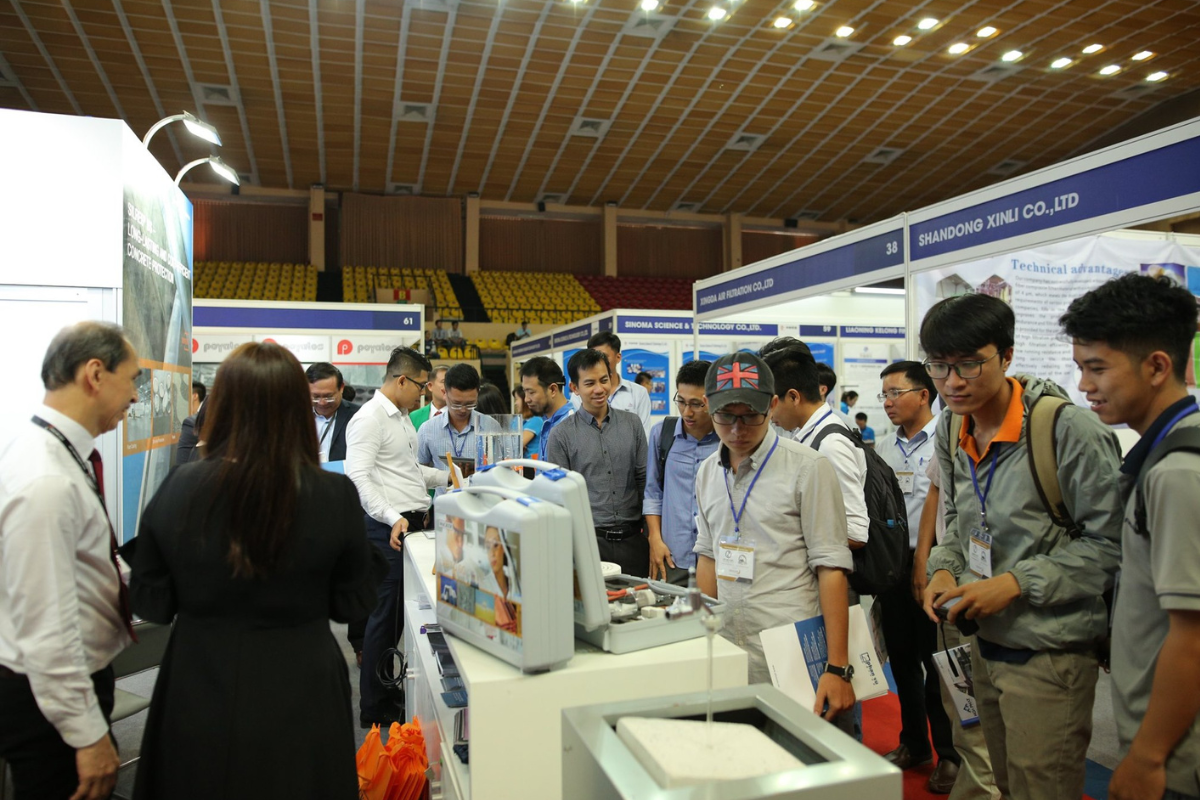 Fireworks Trade Media Co.,Ltd is part of Fireworks Trade Media Group, the organizer Concrete & Cement Expo Vietnam Southeast Asia's largest independently owned company. In just 4 years, we have grown dramatically with international offices spanning 12 countries: Vietnam, China, Taiwan, Myanmar, Indonesia, Malaysia, Thailand, Philippines, India, Colombia & Australia , Singapore.
Concrete & Cement Expo Vietnam it is expected that more than 100 brands will participate in the exhibition from 15 domestic and international countries, bringing potential transactions worth more than 150 million USD. Naims to build a one-of-a-kind platform to showcase machinery, equipment, process technology, services and supplies to the cement industry.
Information about Concrete & Cement Expo Vietnam exhibition
Time: November 22 – 23, 2023.
Venue: Tan Son Nhat Convention Center Pavillon 202 Hoang Van Thu, Ward 9, Phu Nhuan District, Ho Chi Minh City.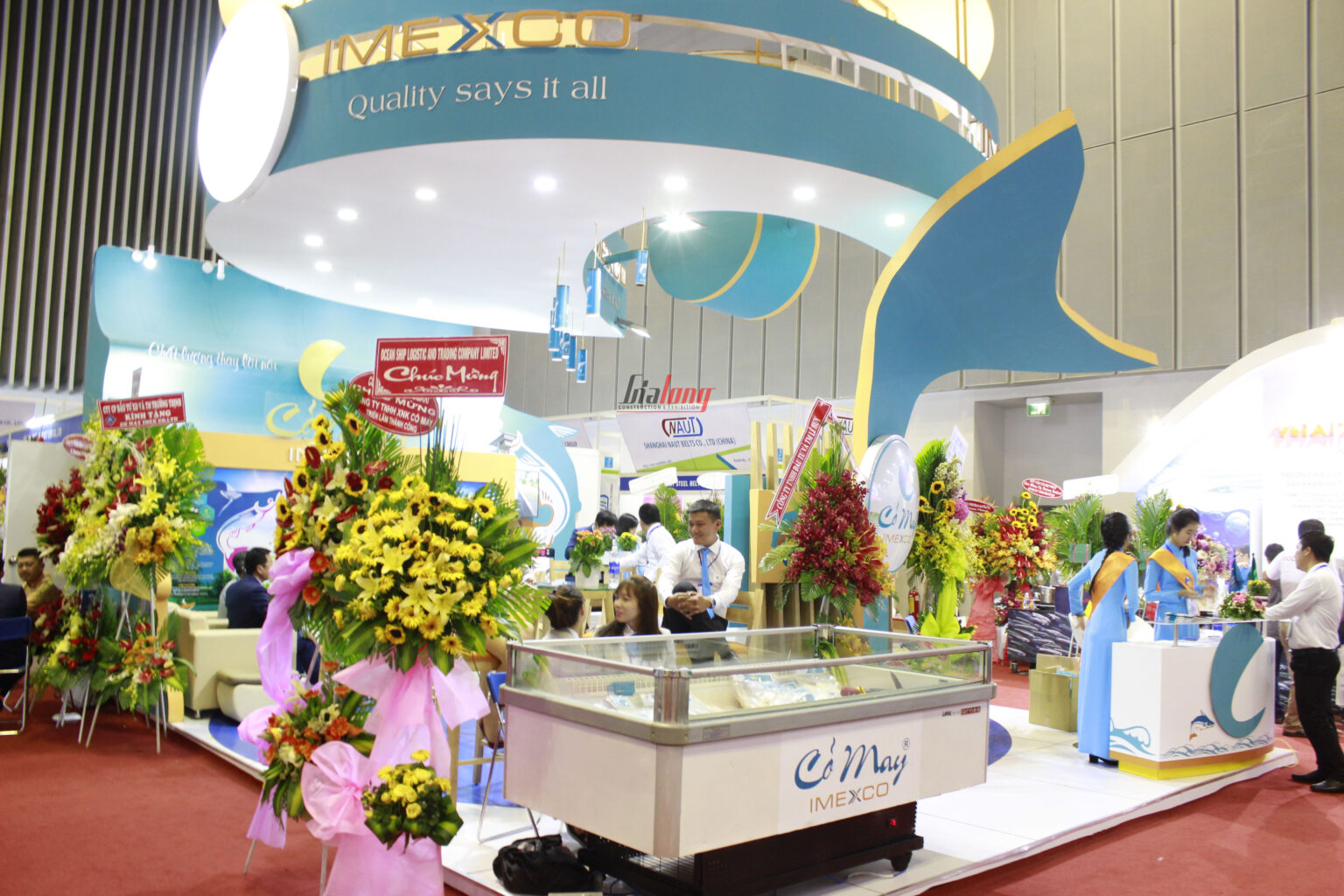 Exhibition scale
More than 100 brands participated in the exhibition.

From more than 15 countries: China, Taiwan, Thailand, Philippines, India, Colombia & Australia, Singapore, Myanmar, Indonesia, Malaysia,…

Attracted more than 3000 specialized trade visitors at

Concrete & Cement Expo Vietnam 2023.
Standard booth package
Raw space (Minimum 18 square meters): 350 USD per m2.

Standard shell plan (9m2): 400 USD per m2.

Shell Scheme Package Included

:

1-220V – Power Point, Needle punched carpet floor, White laminated wood panel, 2x Fluorescent lights, 2x Upright chairs, 1x Information counter, Fascia board with company name

.
The exhibited fields at the exhibition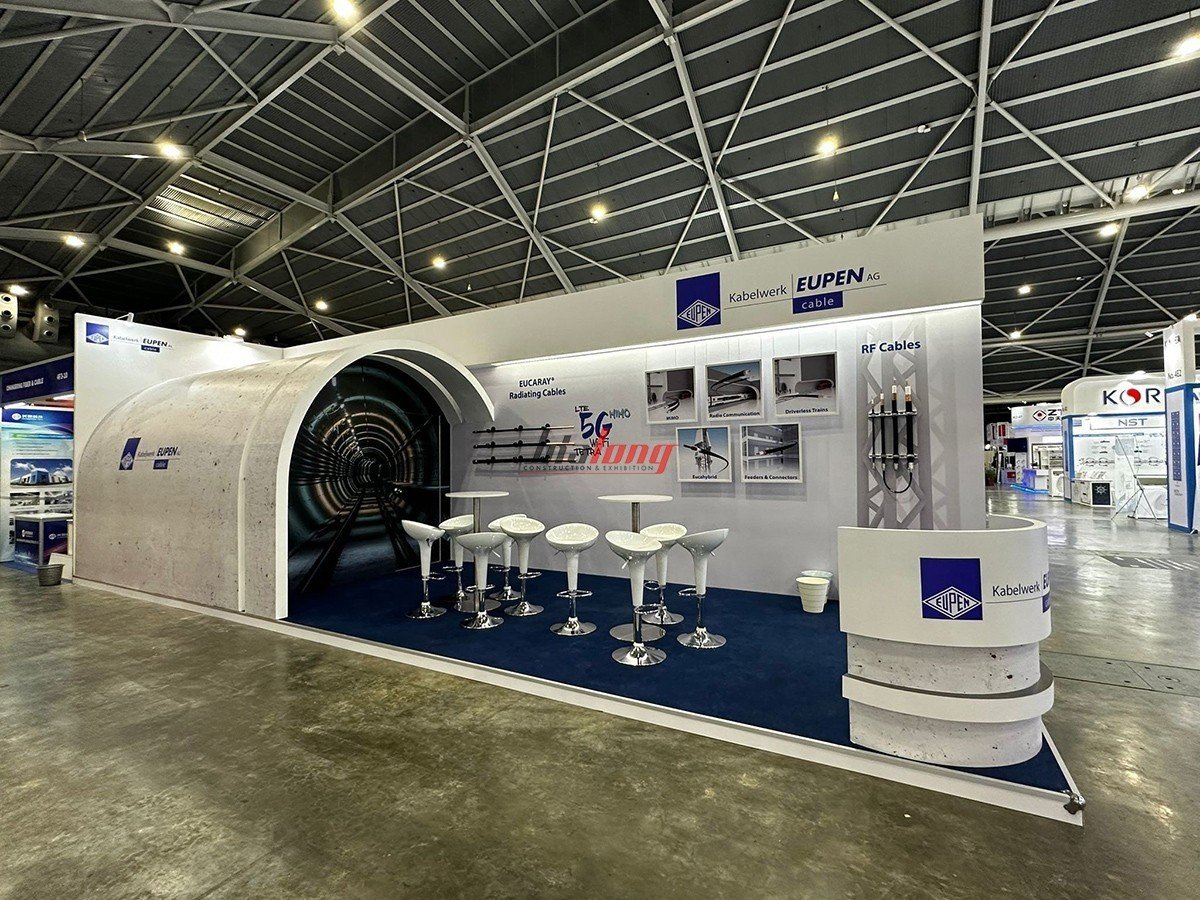 Decorative concrete & facades

Concrete roof tiles

Concrete Tie Railway

Porous concrete

Fiber concrete

Self-compacting concrete

High strength concrete

Concretepolymer

Dry mix concrete

Concrete mixer

Transporting concrete

Concrete

Quality Inspection & Control

Sustainable concrete technology

Offshore concrete foundation technology

Hardener

Surface protection

Concrete Pumps & Trucks

Generator

Scaffold

Batching

Precast,…
Top 4 highlights at Concrete & Cement Expo Vietnam
Concrete & Cement Industry Conference: presented by C-level executives and senior managers in the Southeast Asia cement industry, attracting more than 200 experts from across the region.

Concrete & Cement technical conference program: free-to-attend event for end users in the cement industry such as engineering, production and maintenance personnel.

Buyer program: A list of buyers selected by the organizers will be flown in with air tickets and hotels. Lunch and breakfast are provided by the organizers, ensuring to attract more quality visitors to the event.

Exhibition trade party: A networking lunch is provided to key buyers and Senior Management of the Vietnam cement industry on the first day of the event.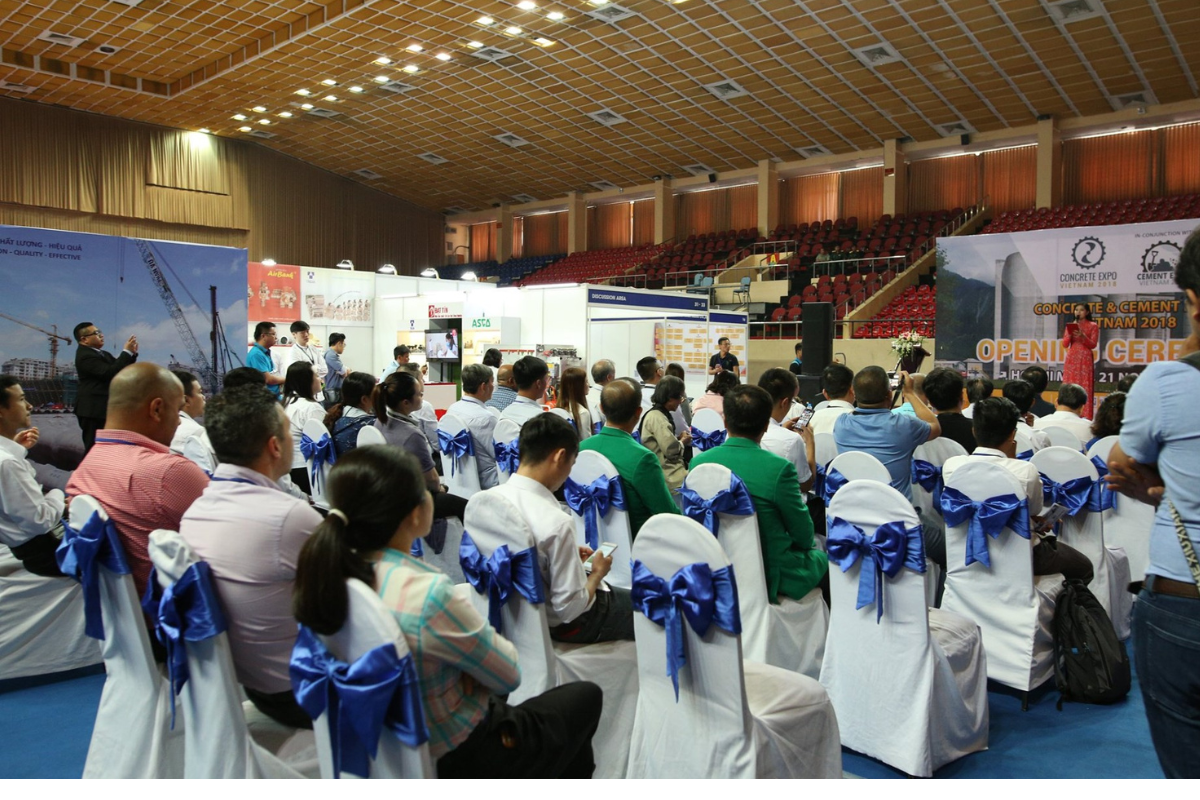 Booth design construction company for Concrete & Cement Expo Vietnam
Target Concrete & Cement Expo Vietnam 2023 focus on introducing and promoting the most advanced products and services in the field of Concrete and Cement in Vietnam and abroad. In order to promote development and connection, meetings create opportunities for sustainable business cooperation. During the 2 days of the event, with the impressive exhibition booth design, it promises to be a worth-waiting and wonderful experience for businesses as well as participants who love the Concrete & Cement field. 
Gia Long is a specialized company designing booth Concrete & Cement Expo Vietnam. With nearly 20 years of experience in the industry and a professional construction team. Considered a reputable booth contractor, we are committed to providing customers with the most unique and high-quality exhibition booth designs. 
>> See more: VTG 2023 – Exhibition Booth Construction for VTG