VTG 2023 is the event exhibition of Machinery, Equipment, Textile Materials and Accessories. Held in Vietnam, bringing together many domestic and international businesses with developed textile and garment industries, it is an opportunity to help businesses and visitors access advanced technology and equipment, especially connecting trade and business cooperation with countries around the world.
A few words about VTG
Organizers of the Ministry of Industry and Trade – Vinexad National Trade Fair & Advertising Joint Stock Company (VINEXAD), Yorkers Marketing & Trading Services Company Limited. And co-organized by: Guangdong Garment Equipment Chamber of Commerce, Hong Kong Garment Machinery Association, Paper Media Exhibition Service.
The expected scale of more than 800 booths with the participation of many prestigious exhibitors from many countries,VTG 2023 promises to bring a good business forum right at the exhibition, creating opportunities to interact and meet directly with industry-leading suppliers and businesses. It is also an opportunity for attendees who want to buy, sell and innovate businesses in the textile, embroidery, knitting and textile accessories industries.
The mold suffering exhibition also took place in a series of seminars, where experts shared knowledge about challenges and solutions in textile, cotton,profile fiber, the rapid development of Vietnam's Textile and Garment market.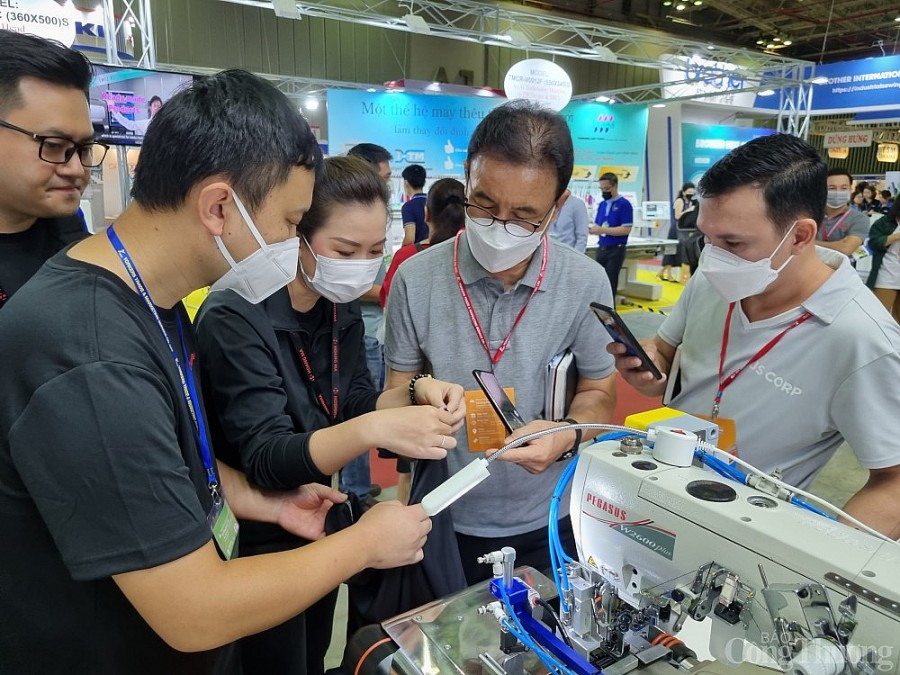 Details information about VTG 2023
Time takes place: October 25 – October 28, 2023.
Opening hours: 09:00 ~ 17:00 (Last day will close at 15:00).
Venue: Saigon Exhibition & Convention Center (SECC), Vietnam.
Exhibition field
Textile Machinery & Accessories
Tractors & Accessories

Loom

Fiber processing machines & accessories

Textile Machines & Accessories

Bleaching Machine & Washing Machine

Chemicals and dyes

Autoclave

Fabric processing machines & accessories

Embroidery equipment

Knitting machine

Auxiliary equipment

Testing and control equipment

Winding machine
Garment machinery & accessories
Cut & Place Machine

Knife/Scissors

Grinding machine

Garment accessories

Ironing and steaming equipment

Sewing machines & accessories

Washing machines & accessories

Dry cleaning equipment
Printing equipment
Screen printing equipment

Software

Digital printing equipment

Consumable supplies

Garment decoration equipment includes embroidery

Fast fashion

Sublimation printing and transfers

In 3d
Footwear
Footwear machinery/Injection molding machine

Footwear Materials / Accessories

Leather/Synthetic Leather

Leather processing machinery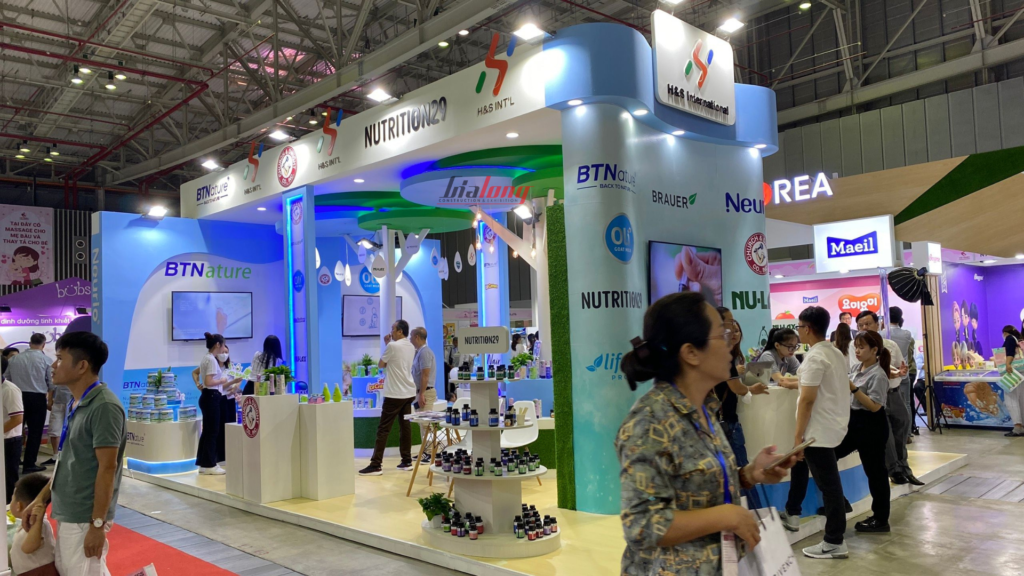 The reason for the exhibition to take place in Vietnam
The Next Destination of World Textiles:

Vietnam plays an increasingly large role in the World Textile and Apparel Value Chain – Vietnamese garment products are exported to more than 180 countries and territories.

Wide-ranging insight into textile innovation:

The Textile and Garment industry has been transformed from processing to production, starting to use advanced machinery. To improve the capacity of these fields,

VTG 2023

takes place to share value-added perspectives on leading innovative solutions and global partnerships.

Advanced Integrated Platform for Vietnam Textile and Garment:

To Waste time

VTG

takes place, a series of specialized seminars sharing new trend knowledge and solutions related to Textiles, Cotton,Yarns. 
Benefits of exhibitors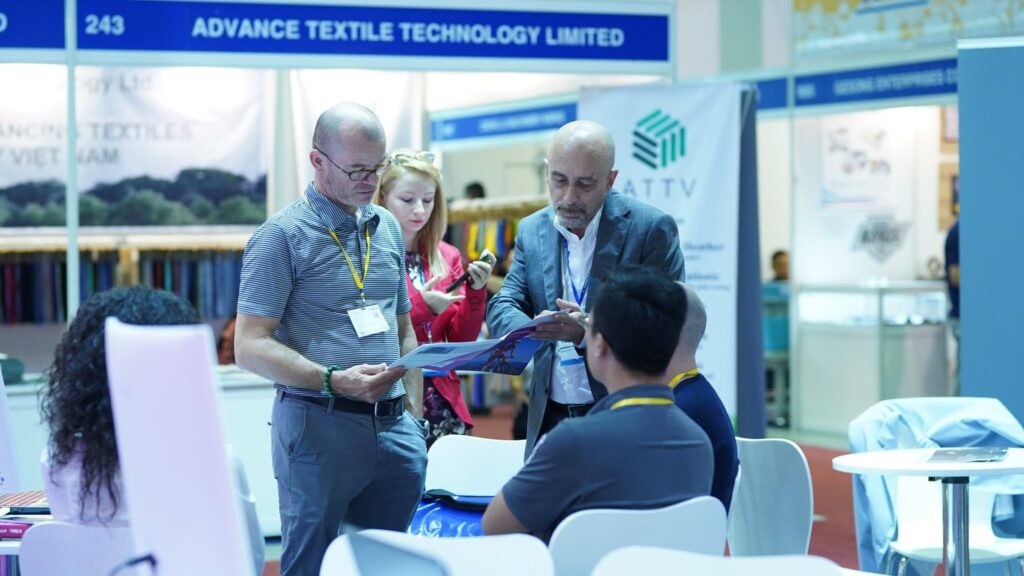 Exhibitor Profile: Exhibitors at

VTG

enjoy many event and advertising opportunities.
Online product list: Five products Information for customers' reference will be uploaded to the website for free. Additional product listings will be charged upon request.
Exhibitor press release: An exhibitor press release will be uploaded to the website free of charge. Additional press releases will be charged upon request.
Invitation cards: The organizers provide free invitation cards to exhibitors to invite their suppliers or customers. The organizing committee has the right to the number of invitations.

Visa Invitation Letter: The Organizing Committee issues invitation letters to exhibitors to apply for visas as required.
Series of specialized seminars
Digital transformation towards a sustainable green textile industry with smart factories
Implementation experience & practical issues of textile and garment enterprises in the digital transformation race. Textile and Garment Enterprises aim for NET-ZERO. The ESCO model aims to reduce greenhouse gas emissions, promote energy saving & green energy certification.
Trade & Tax: Trends of Vietnam's Textile and Garment Industry under the impact of RCEP
Rules of Origin, Certificate of Origin, How to Determine Country of Origin RCEP.
Value chain impacts on textile consumption in the EU and related policies
Analyze the latest data on Vietnam's garment exports to the world and the EU. The main highlight of EVFTA is the provisions of the Textile and Garment industry. Prospects for the impact of EVFTA on Vietnam's textile and garment production. In-depth analysis of the impact of EVFTA on Vietnam's textile and garment supply chain
Policy Analysis for Vietnam Textile and Garment Industry and Outlook 2040
Current status of T&G Vietnam market based on Import-Export Data Analysis. Latest Impact of COVID-19 on Textile and Apparel Enterprises. The Latest Production Situation of Vietnam Garment Factories in the Current Period.
Design and construction of prestigious and quality VTG booths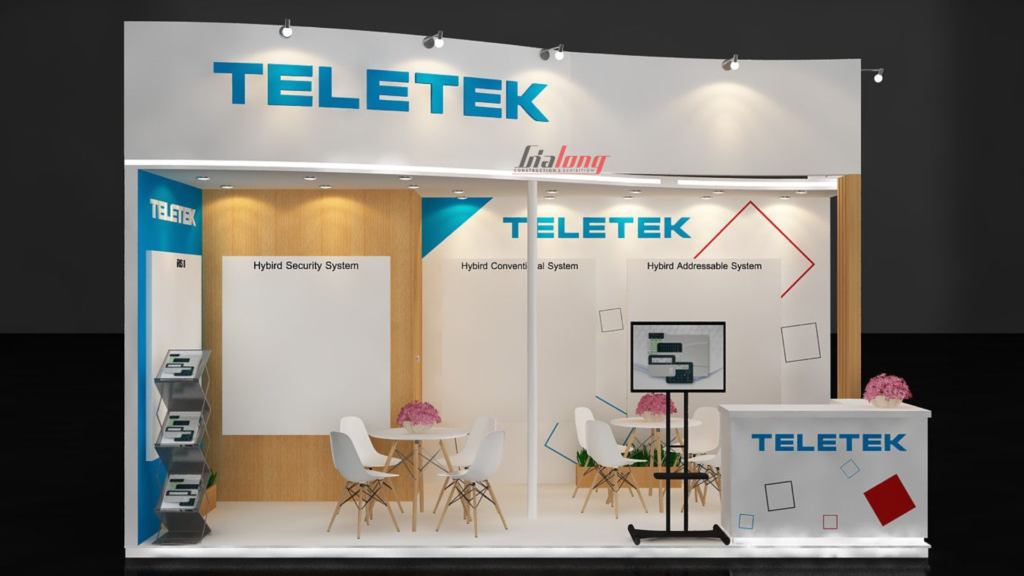 VTG 2023 provides a platform to connect with leading industry experts. With an impressive construction booth, promote advanced technology equipment and services in the domestic Textile and Garment field to the international market.
Gia Long is a contractor specializing in construction exhibition booth VTG. Most reputable and professional on the market. With nearly 20 years of operation in the industry, we have had many public projects and are considered a reputable domestic and international exhibition booth contractor. If you have questions or difficulties in finding a reputable testing and design company. Please contact us immediately for detailed advice.
>> See more: Vietwater 2023 – Exhibition Booth Construction Vietwater in Vietnam