VinaChem Expo 2023 – The International Chemical Industry Exhibition of Vietnam is set to return from November 15th to 18th, 2023. This event offers an opportunity for international businesses to directly engage with Vietnamese enterprises, providing machinery and equipment, and seeking distribution partners in Vietnam. Moreover, it showcases and introduces advanced technological products across various industry sectors, including agricultural chemicals, industrial wastewater treatment, textile and dyeing chemicals, and more.
A Brief Overview of VinaChem Expo
The event is organized by Vietnam Exhibition and Advertising JSC in collaboration with the China Council for the Promotion of International Trade – Chemical Sub-council (CCPIT CHEM). VinaChem Expo focuses on updating the latest industry information, presenting the most advanced modern technologies to visitors. Additionally, it creates opportunities for Vietnamese companies to connect with international partners, contributing to the growth of Vietnam's chemical industry.
The 18th edition of VinaChem Expo in Vietnam will serve as a platform for domestic and international experts, manufacturers, and specialized businesses to explore business collaboration opportunities in the Vietnamese chemical industry. The exhibition is expected to cover nearly 5,000 square meters with 250 booths representing 150 business brands from countries such as South Korea, Japan, Indonesia, the Philippines, Malaysia, Thailand, China, Hong Kong, Taiwan, India, and more.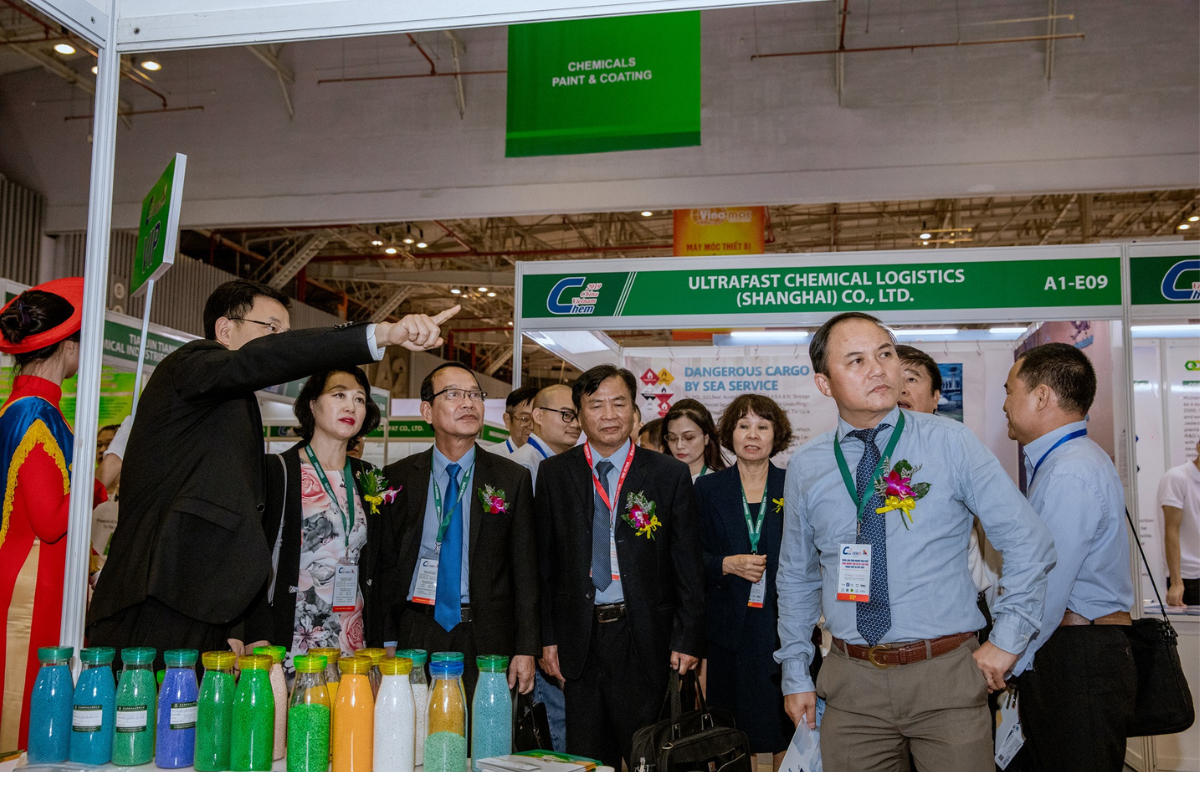 This event will be held concurrently with the International Chemical Equipment Exhibition of Vietnam – Vietchem Tech 2023 and Vina Coatings 2023 – International Exhibition of Industrial Paints and Coating Materials in Vietnam. Additionally, there will be a series of prominent activities and specialized seminars where high-level experts will share insights into global chemical industry trends.
Details of VinaChem Expo 2023
Date: November 15th to 18th, 2023

Venue: Saigon Exhibition and Convention Center (SECC)
Event Hours for Exhibitors:
November 15th: 08:00 AM – 05:00 PM

November 16th – 17th: 08:30 AM – 05:00 PM
Event Hours for Visitors:
November 15th – 16th: 09:00 AM – 05:00 PM

November 17th: 09:00 AM – 04:00 PM
Expected Scale of VinaChem Expo
Exhibition Space: Nearly 5,000 square meters

Over 250 exhibition booths

150 participating businesses from Vietnam and countries such as China, Hong Kong, Thailand, India, Taiwan, Indonesia, South Korea, Japan, the Philippines, Malaysia, and more.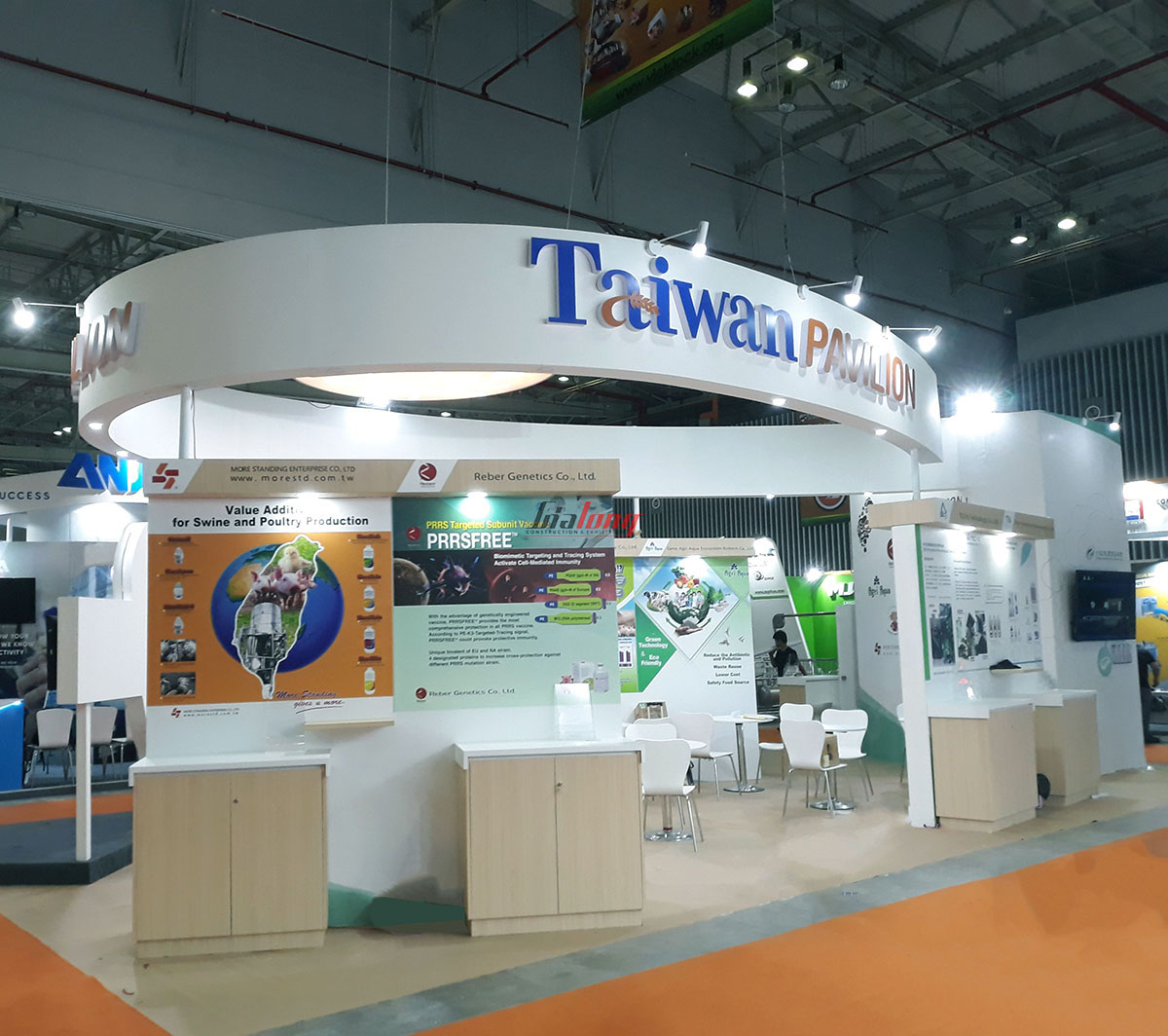 Co-Located Events
20th China Chemical Industry Exhibition – Chinachem 2023

International Specialized Exhibition of Paints & Coating Materials – Vina Coatings 2023

International Exhibition of Chemical Equipment – Chemtech 2023

International Exhibition of Rubber and Tire – Rubber Tech Vietnam 2023

Adhesives & Tape Expo Vietnam 2023
Exhibition Categories
Agrochemicals:

Organic and inorganic fertilizers, high-tech fertilizer technology, plant protection products, fungicides, insecticides, herbicides, veterinary drugs, etc.

Agricultural Chemicals

: Basic chemicals, chemical solvents, intermediate chemicals, agricultural products, agricultural and aquatic chemical products, and more.

Industrial Chemicals

: Cleaning products, refined chemicals, surface treatment chemicals, petroleum, textiles, automotive chemicals, industrial oil, and bleach powder.

Industrial Wastewater Treatment:

Filter materials, activated carbon, chemical salts, and various industrial wastewater treatment chemicals.

Textile and Dyeing Chemicals:

Dyes, intermediate dyes, resin, textile auxiliary agents, leather and footwear chemicals, detergents, and more.

Food Technology:

Food additives, food, spices, flavors, packaging materials, mixing equipment, wet milling, and mixing machines.

Additives:

Cleaning products, fine chemicals, and organic gas products.

Machinery and Equipment:

Bottle filling, packaging and mixing production lines, mining industry machinery, packaging materials, nano materials, dispersion equipment, sealing machines, pressure vessels, and more.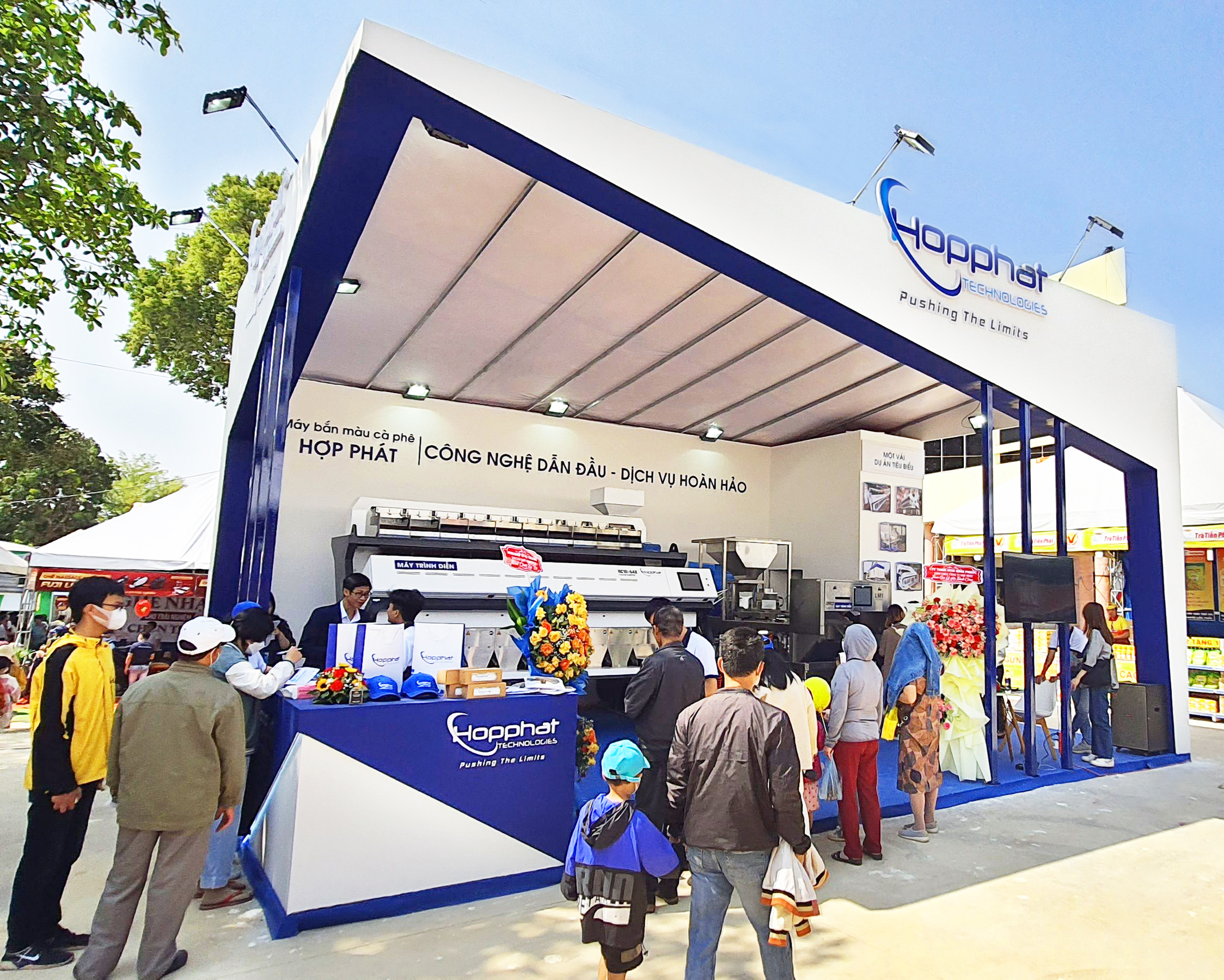 Highlighted Event Programs
Main Activities
Industry-specific seminars and discussions on chemical industry, fertilizers, plant protection products, scheduled for November 17th.

International delegates participating in

VinaChem Expo

2023 will have the opportunity to visit and explore industrial zones, factories, and farms in Ho Chi Minh City and nearby provinces on November 18th – 19th.

A specialized seminar on rubber tire and adhesive products will be held on November 17th.
Daily Activities
A series of panel discussions, trade promotion, B2B meetings, technology presentations, and modern machinery and equipment introductions by industry experts and business associations.

Customer appreciation programs, including gift giving, lunch and transportation support, for visiting delegations and industry-specific attendees.
Exhibition Rules and Regulations
VinaChem Expo

2023 will be held at SECC, 799 Nguyen Van Linh, District 7, Ho Chi Minh City.

Prohibited from displaying items or services listed as prohibited for trade, prohibited for import, expired products, and items that do not meet food safety and quality standards.

Not allowed to sell, gift, or supply goods that do not comply with industry-specific regulations.

No promotions with discounts exceeding the maximum allowed by regulations.

No promotions for restricted or prohibited products, goods that have not been approved for circulation and supply.

No promotions for tobacco products, alcoholic beverages with an alcohol content of 30% or higher, or any form of promotion using such products.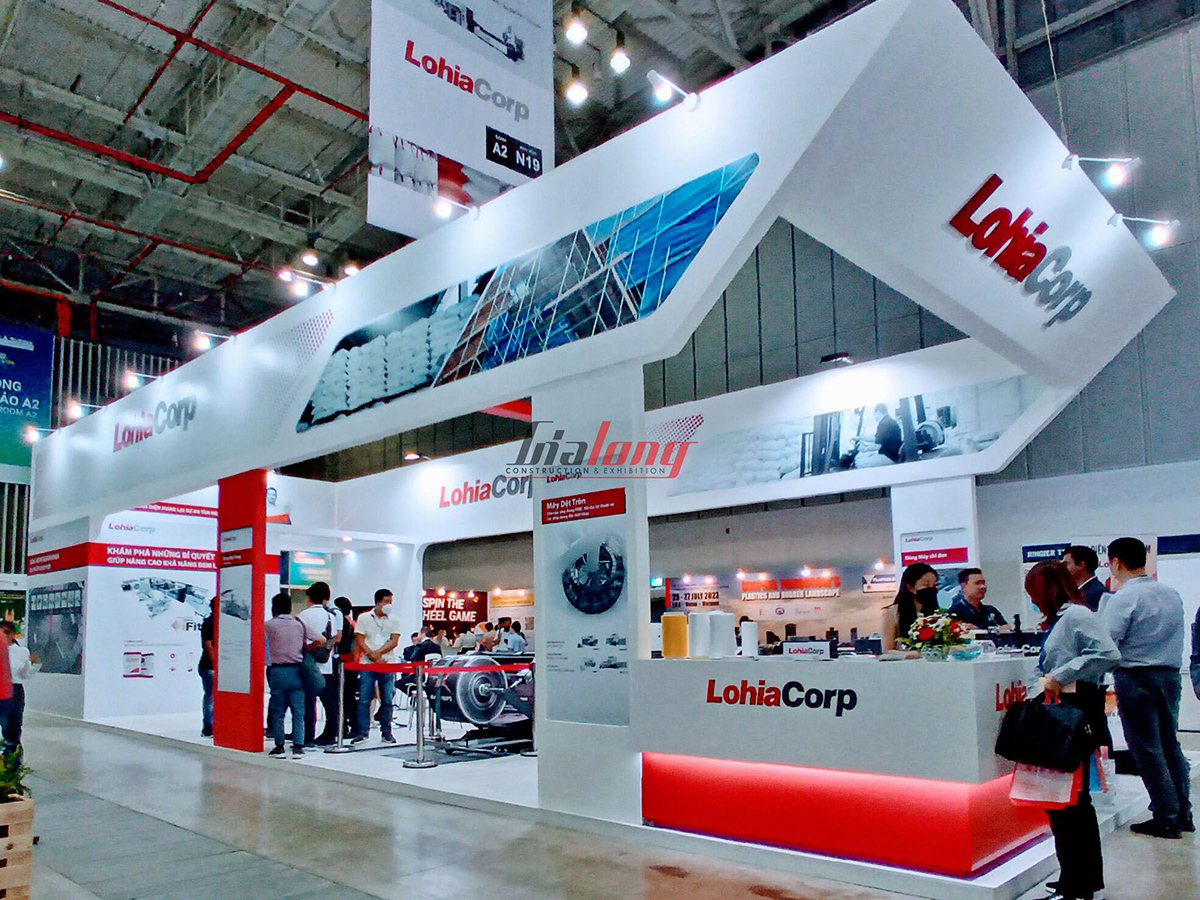 VinaChem Expo 2023 exhibition booth design and construction company
VinaChem Expo 2023 aims to promote sustainable development in the Vietnamese chemical industry. With a series of activities throughout the conference program, workshops, and direct business networking events,It is important that your business stands out and attracts the attention of visitors with an impressive and outstanding exhibition booth design VinaChem Expo.
Contact Gia Long today – the most reputable exhibition booth contractor in the market. With nearly 20 years of experience in the industry and a highly skilled professional construction team, we are committed to delivering unique and impressive exhibition stand design that ensure the satisfaction of our valued customers.
>> See more: Vietchem Tech 2023 – Exhibition Booth Design Vietchem Tech