Vinamac Expo – International exhibition specialized in the field of Machinery, Equipment, Technology and Industrial Products in Vietnam, officially taking place in November 2023 with more than 500 booths from participating domestic and international countries, Vinamac Expo 2023 promises to be a gathering place to introduce the most advanced technology and equipment in the industry.
A few words about Vinamac Expo exhibition
Organizer – Vietnam Exhibition and Advertising Fair Joint Stock Company – VIETFAIR, Ho Chi Minh City Mechanical and Electrical Business Association, Ho Chi Minh City Business Support and Development Center, Ho Chi Minh City Automation Association , will continue to meet the expectations of domestic and international manufacturers and experts Vinamac Expo Seek opportunities for business cooperation, exchange and introduction of technology to improve product quality on the market.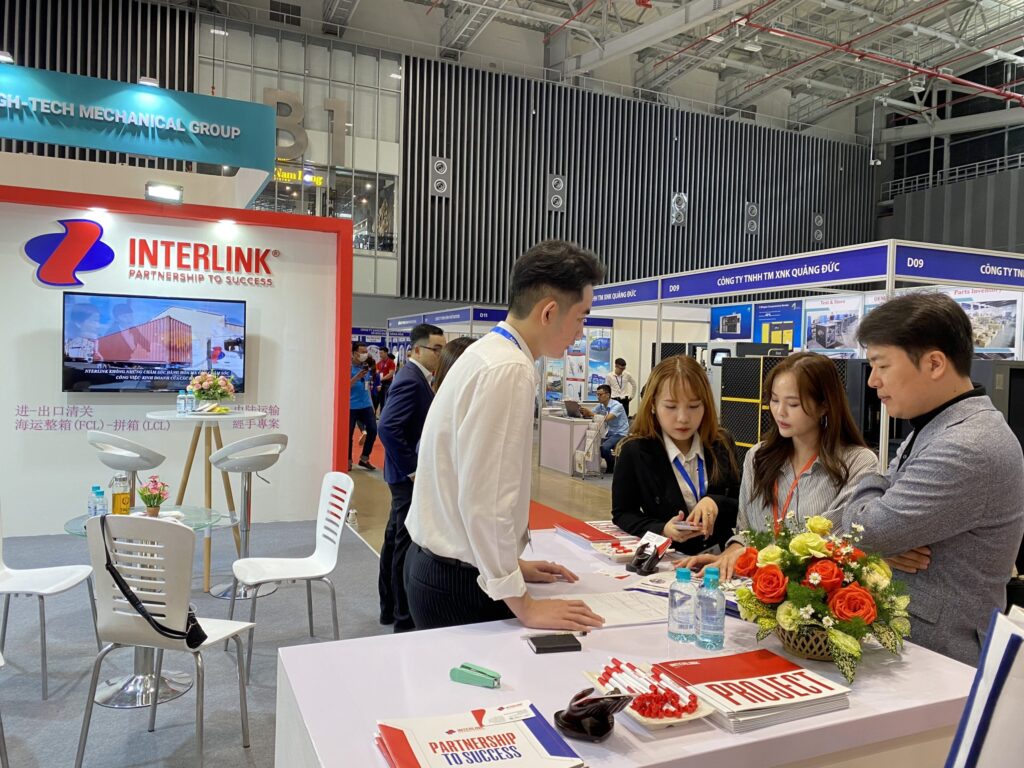 Vinamac Expo deploying activity programs to develop businesses and products in the rubber – plastic industry, food processing industry, mechanical – automation industry, with high-level business experts with advanced production qualifications around the world, presenting solutions and products at the Exhibition to connect businesses with direct visitors Vinamac Expo 2023 positively contribute to socio-economic development.
Scale of events in 2023, thanks to 500 display booths, 350 Vietnamese and international organizers and brands attended. Great opportunity Strengthen trade promotion activities and update trends Machines, Industrial Equipment, Technology and Product new, development in the industry.
Details of Vinamac Expo 2023
Event time: November 15 – 17, 2023.
Venue: at 799 Nguyen Van Linh Avenue, District 7, City. Ho Chi Minh (SECC).
Exhibition field
Mechanical – Automation
Industrial machinery and equipment include: motors, vehicles, garden machines & tools, construction machines, production and processing lines, transportation and warehouse equipment, construction machinery, packing machines packaging, agricultural machinery, pressure gauges, refrigeration systems, hand tools, industrial valves, air compressors…

Control, Automation: Actuator sensors, Technology process control, Smart I/O, Systems, DCS, CAD/CAM/CIM/CNC, Embedded systems, PLC technology, Modeling , Technological process control, Laboratory automation, Smart measurement system, Measurement and control network, fully integrated automation system, SCADA systems, Automation software, Microprocessors logic, SOC, DSP, FPGA, ASIC in control, Power Electronics, New Energy, Power Electronics…

Welding, cutting and metal processing technology

Vinamac Expo

: Grinding wheel processing, Steel and steel pipes, metallurgy, titanium, Manufacturing machinery, bolt processing, nuts, screws, screws, metal casting, heat-resistant materials, rivets, wear-resistant materials wear, anti-rust oil, screw mold, flat washer, stainless cable, spring washer,…
Rubber – Plastic
The settingPlastic industry equipment: Plastic cutters and plastic dryers, Mold cleaning and pressing equipment, rotational molding and mold furnace, Plastic mixer, Label and bottle peeling machine…

Rubber industry equipment: Rubber slitting machine, Rubber tire production machine, Press, Mixing machine, Extruder, Rubber/silicone injection pump, Sealing machine, …
Food processing – Food
Raw materials and otherMachinery, Equipment, Technology in the industry.
Series of specialized activities
Business development program and specialized product lines, introducing new technology and products of the Association and businesses at the main lobby stage.

This year's seminar will introduce achievements in industrial equipment, along with measures to promote development and affirm quality and reputation in the international economic market.

Exchange program on the topic "Business difficulties and problems that need to be solved", presented by leading industry experts to help management agencies and businesses find solutions to overcome and solve problems. timely problems.

Control and Automation forums

Vinamac Expo

.

Workshop programs on Mechanical Engineering, Welding, Cutting and Metal Processing.

B2B trade connection program, meetings for direct connection and business cooperation.

Customer appreciation program: give gifts to specialized visitors attending the event, and also support lunch costs for visitors from out of province or away from the city. Ho Chi Minh from 150 km or more,…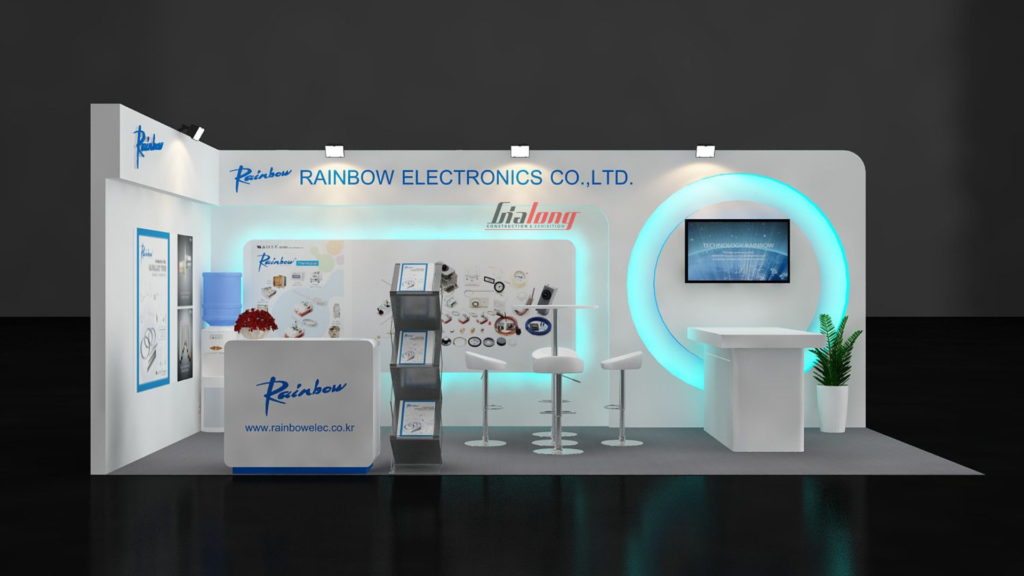 Prestigious Vinamac Expo booth design and construction contractor
Vinamac Expo 2023 opens new opportunities for visitors to connect and find potential business partners at home and abroad. Therefore, to get a quality stand booth design at Vinamac Expo 2023, please contact us. Please contact us.
Gia Long is a professional and reputable contractor specializing in designing exhibition booths at Vinamac Expo in the market. With nearly 20 years of experience as a booth contractor, along with a team of experienced staff, we are confident in providing customers with construction samples. The Vinamac Expo exhibition booth design is beautiful, most outstanding.
>>See more: Metalex Vietnam 2023 – Exhibition Booth Design at Metalex Vietnam