Vietnam Elevator Expo is an international exhibition dedicated to elevators, escalators, and related technologies and accessories, scheduled to take place in Vietnam in December 2023. Following the success of its inaugural exhibition in 2022, this event presents a unique opportunity for exhibitors, domestic industry stakeholders, and businesses to connect and collaborate with potential international clients in the supply of elevator parts, components, technologies, and solutions.
Overview of Vietnam Elevator Expo
The first edition of Vietnam Elevator Expo took place in December 2022. Returning for its second edition, it will feature over 120 exhibition booths, with participation from 50 foreign companies representing 20 countries and territories, doubling the numbers from 2022. This expansion opens up opportunities for cross-industry and cross-sector trade connections, allowing elevator manufacturers to seek partnerships and expand their export markets. This not only stimulates the domestic market but also contributes to the government's commitment to international economic integration.
Organized by the Vietnam Elevator Association (VNEA) in collaboration with the Advertising and Trade Fair Joint Stock Company (VINEXAD, Ministry of Industry and Trade), Vietnam Elevator Expo 2023 serves as a platform for brands to showcase new technologies, find partners, and exchange experiences with manufacturers and suppliers from abroad, thus fostering business growth in Vietnam's promising elevator industry.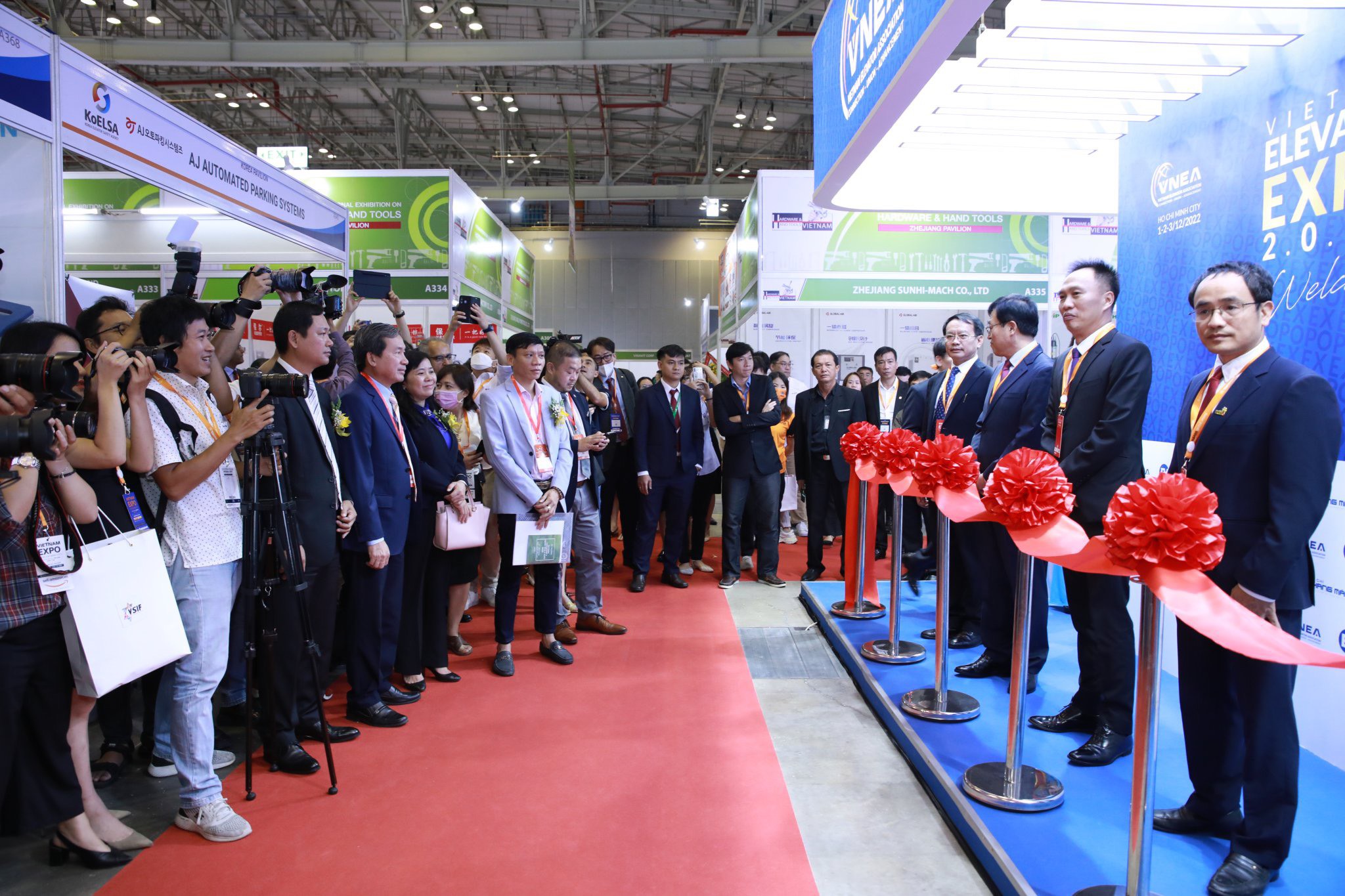 Furthermore, various activities will occur throughout the three-day event, including seminars, conferences, training sessions, voting competitions, and more. These will feature high-level business experts sharing essential insights, with participation from industry associations, regulatory agencies, and international elevator training institutions.
Details of Vietnam Elevator Expo 2023
Event Dates: December 7th – 9th, 2023
Venue: Saigon Exhibition and Convention Center (SECC)
Exhibition Categories:
Construction and Installation Services

Maintenance and Modernization Services

Car Entry and Landing Systems

Communication Systems, Control Systems, and Drives

Elevators for People with Disabilities, Escalators, and Home Elevators

Components, Electrical Packages, Accessories, Buttons, Displays, and Control Devices

Gearless Elevators, Geared Traction Elevators, Gearless Elevators with Machine Rooms

Hydraulic Power Units and Components

Vehicle Lifts, Upgrades, and Refurbishments

Elevator Maintenance Services

Rental of Lifting Equipment: Floor Lifts – with Enclosure, Floor Lifts – without Enclosure

Machine Roomless Elevators, Platform Lifts, Passenger Elevators, and Service Elevators for Passenger Safety

Product Solutions for Modernization and Professional Services

Ropes and Hanging Solutions and Safety Components

Spare Parts for Maintenance and Modernization
Reasons to participate in exhibiting at Vietnam Elevator Exhibition
This is a significant event in the elevator industry, marking its debut in Vietnam. It offers a three-day platform for networking and business transactions.

With over 2,000 potential buyers attending

Vietnam Elevator

Expo, exhibitors have the opportunity to meet suppliers, discover new products, make connections, and establish new business relationships.

The Vietnamese elevator market currently has around 200,000 elevators in use, with 13,000 new elevators added in 2018. The industry is rapidly expanding, with a market size of $74.76 million in 2017 and an expected $160 million by 2025. The Vietnamese government plans to build 13 subway lines in Ho Chi Minh City and Hanoi by 2025.

The event offers access to thousands of visitors, with 120 exhibition booths, including over 50 foreign companies from 20 countries and territories.

Enjoy various activities, including free seminars providing specialized insights and impressive expert speakers.

Participate in lively debates and gain valuable insights into key industry issues. Connect with fellow professionals from Vietnam and around the world.
Concurrently Held Exhibitions with Vietnam Elevator Expo 2023
Vietnam Cycle Expo 2023 – International Motorcycle Exhibition in Vietnam

Vietnam Expo – Vietnam International Trade Fair

Vietnam Hardware & Hand Tools Expo – Hardware and Hand Tools Exhibition

Vsif Expo – Vietnam Industrial Support Industry Exhibition

Garden & Landscape Vietnam – Vietnam Garden and Landscape Exhibition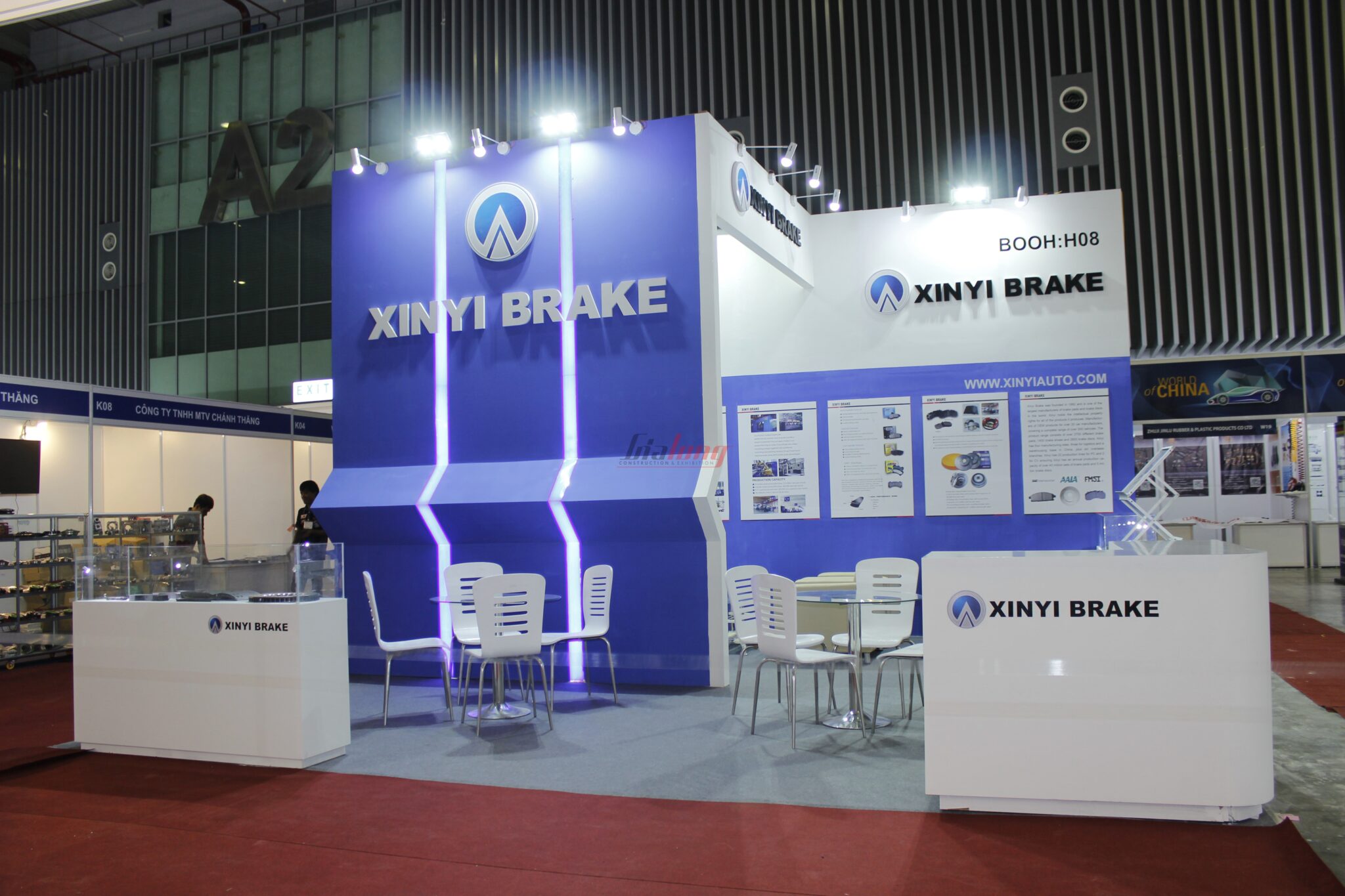 Vietnam Elevator Exhibition booth construction company
Vietnam Elevator Exhibition is one of the most anticipated events in the field of elevators, escalators as well as related technology and accessories fields. Therefore, having an outstanding, impressive booth is essential to create a positive impression with customers. Finding a reliable exhibition booth Vietnam Elevator Expo partner is very important.
Gia Long is the most prestigious exhibition stand booth builders in the market. With nearly 20 years of experience in the industry and a team of professional staff, we are confident in providing beautiful and unique exhibition booth design for our clients.
>> See more: Vietnam Cycle Expo 2023 – Exhibition Booth Design Vietnam Cycle Expo