Vietnam Expo 2023, the 21st International Trade Fair of Vietnam, is scheduled to take place in December 2023. With an expected participation of over 550 businesses from both domestic and international sectors, this event aims to showcase and exhibit modern industrial machinery and equipment. It serves as a vital platform for trade promotion, business cooperation, and the promotion of commerce and investment for Vietnamese and international enterprises.
Overview of Vietnam Expo
Having been organized for 20 years as the longest-running annual event in Vietnam, Vietnam Expo has set trends in diversifying and highlighting industries from various countries. It offers the opportunity to explore a multitude of new technologies and engaging specialized seminars. The event is organized by the Ministry of Industry and Trade of Vietnam and directed by the Vietnam Trade Promotion Agency, with the execution carried out by VINEXAD Company. It welcomes the participation of over 550 businesses and 600 exhibition booths, both domestic and international.
Nguyen Thu Hong, Deputy Director-General of VINEXAD, shared: "We aim to build a convenient community business connection model that allows businesses to connect anytime, anywhere, across various industries. Participating exhibitors will enhance brand recognition and economic value in the sector through trade fairs/exhibitions, product experiences, and collaborative efforts for a thriving business community."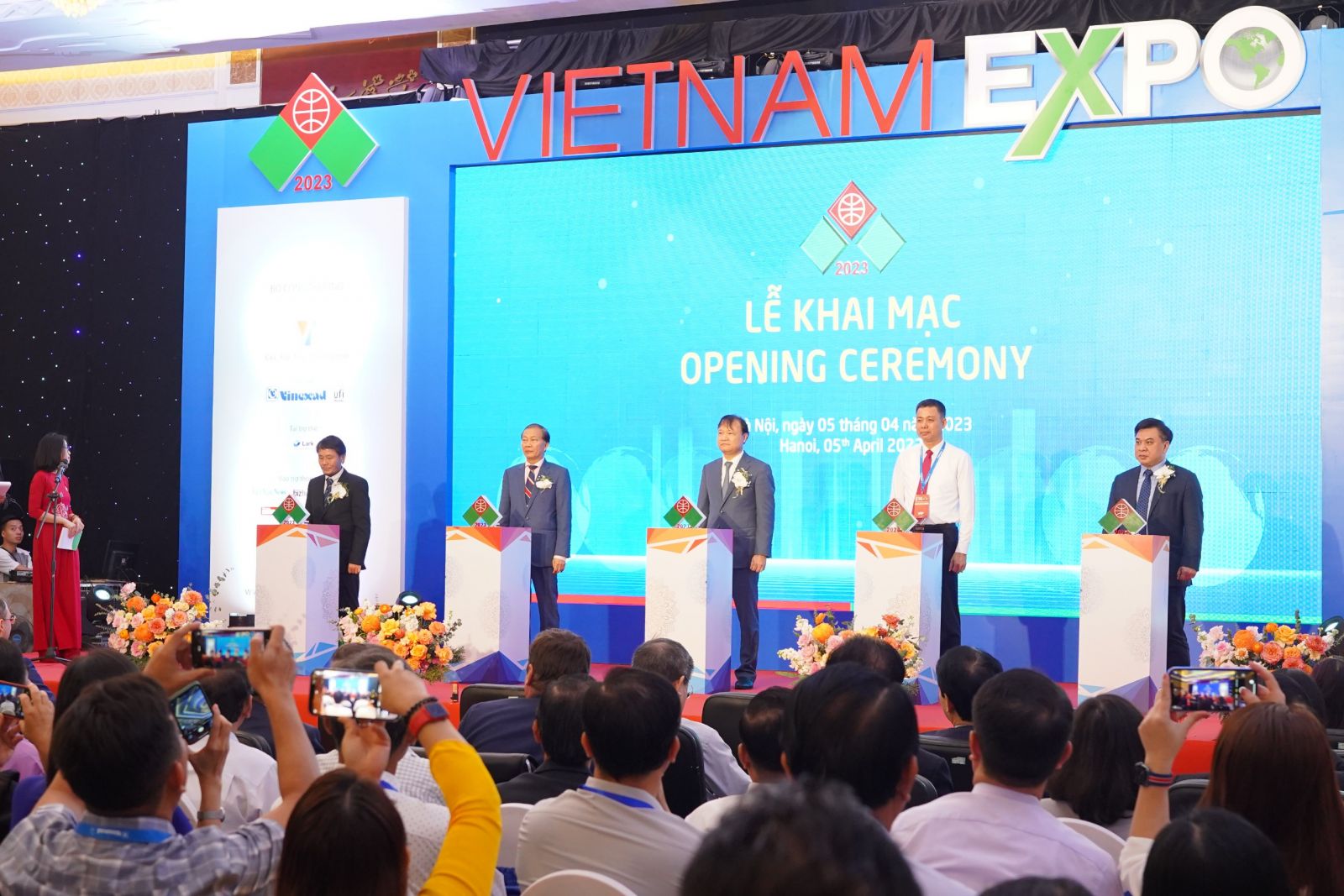 Notably, Vietnam Expo 2023 will combine both physical exhibition booths and remote booths, promising an efficient trading destination that bridges the gap, enabling visitors to exchange information online with suppliers and fully experience all products and services at the booths.
Details of Vietnam Expo 2023
Date: December 7th – December 9th, 2023
Venue: Saigon Exhibition and Convention Center (SECC)
Standard Booth Package (9m2)
Includes: Partition walls, company name sign, carpet, 2 chairs, 1 power socket (5A/220V), 1 table, 2 neon lights, security, and cleaning during the exhibition.
Upgraded Booth Services
Include: Tower booth – 3mD x 1mC flex banner, Round wooden table, Stainless steel chairs, Information table graphic – 1mD x 0.75mC, LED spotlight (50W).
Expected Scale at Vietnam Expo
Over 550 businesses from both domestic and international sectors.

600 exhibition booths representing various countries, including South Korea (K-BIz; AKCS; GBSA), Hong Kong (HKTDC), Indonesia, China, and more.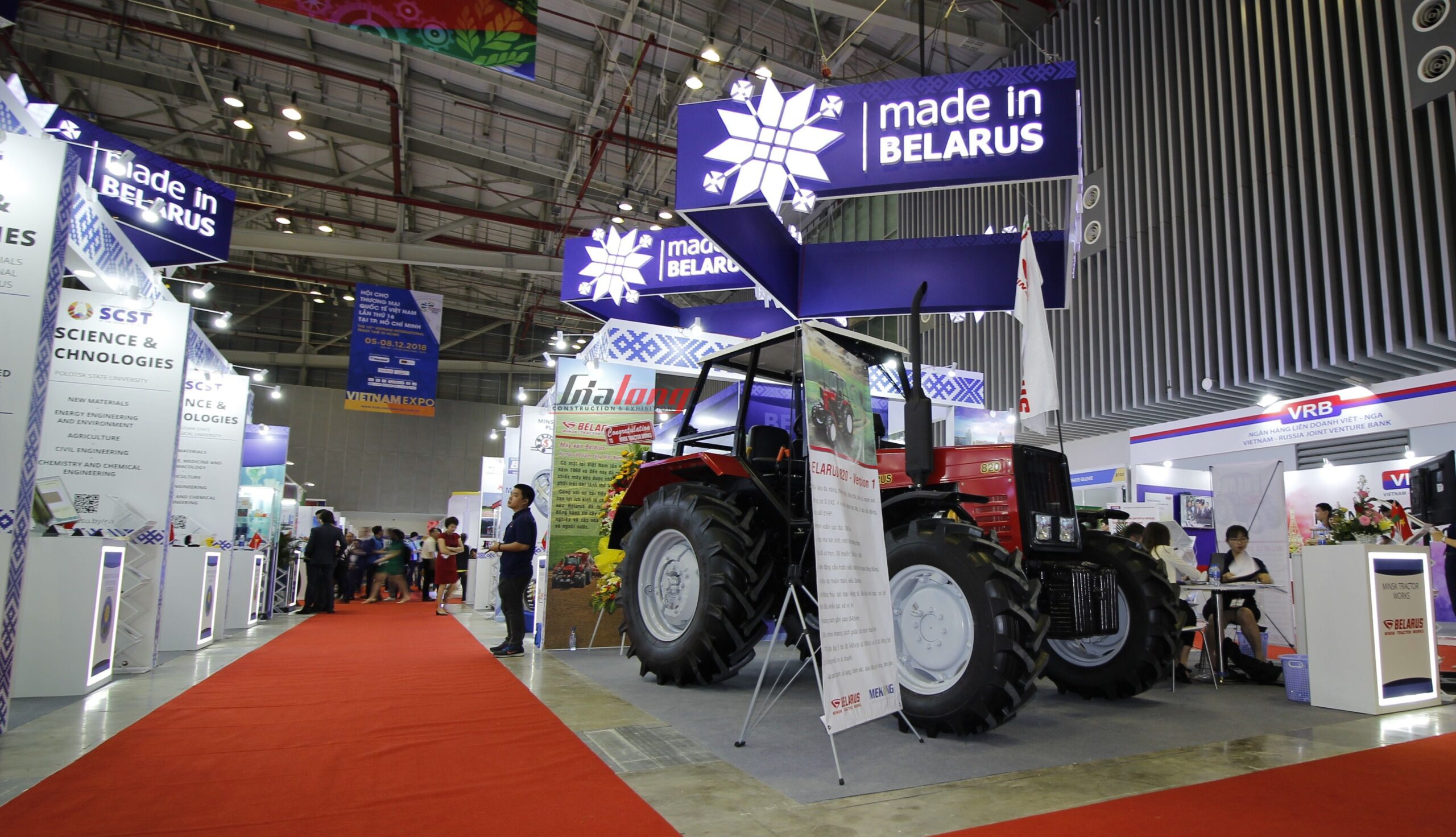 Exhibition Categories
National Pavilion: Highlighted products and services presented by international trade promotion brands.
Machinery & Electronics: Industrial machinery and equipment, construction machinery, chemical products, electrical and household appliances, computers, and telecommunications products.
Metalware & Hand Tools Zone: Display of various reinforcing tools and equipment, metalworking, locks, safety, and personal protective equipment.
Garden & Landscape Technology Zone: Landscape design, gardening machinery and equipment, care techniques, outdoor lighting technology.
Top 5 Reasons to Participate in Vietnam Expo 2023
Within the exhibition framework,

Vietnam Expo

is not only a platform to promote advanced products and services but also a bridge to attract investment in trade promotion. Businesses involved in manufacturing, distribution networks, transportation, tourism, services, and tight connections will synergistically increase economic value.

The participation of 600 exhibition booths, including "Made in Vietnam" products in the categories of food and beverages, production, mechanical processing, and electronic appliances.

During the three days of the exhibition, there will be seminars and conferences on various topics presented by high-level experts from both within and outside the country.

Vietnam Expo

2023 will feature international pavilions along with both physical and remote booths, providing a "distance-free" cooperation and trade space within the industry.

In 2023,

Vietnam Expo

– the International Trade Fair of Vietnam, will be held simultaneously with the Hardware & Hand Tools Expo and the Garden & Landscape Exhibition. It is expected to achieve optimal results for the domestic and international business community seeking sustainable production models and promoting international investment.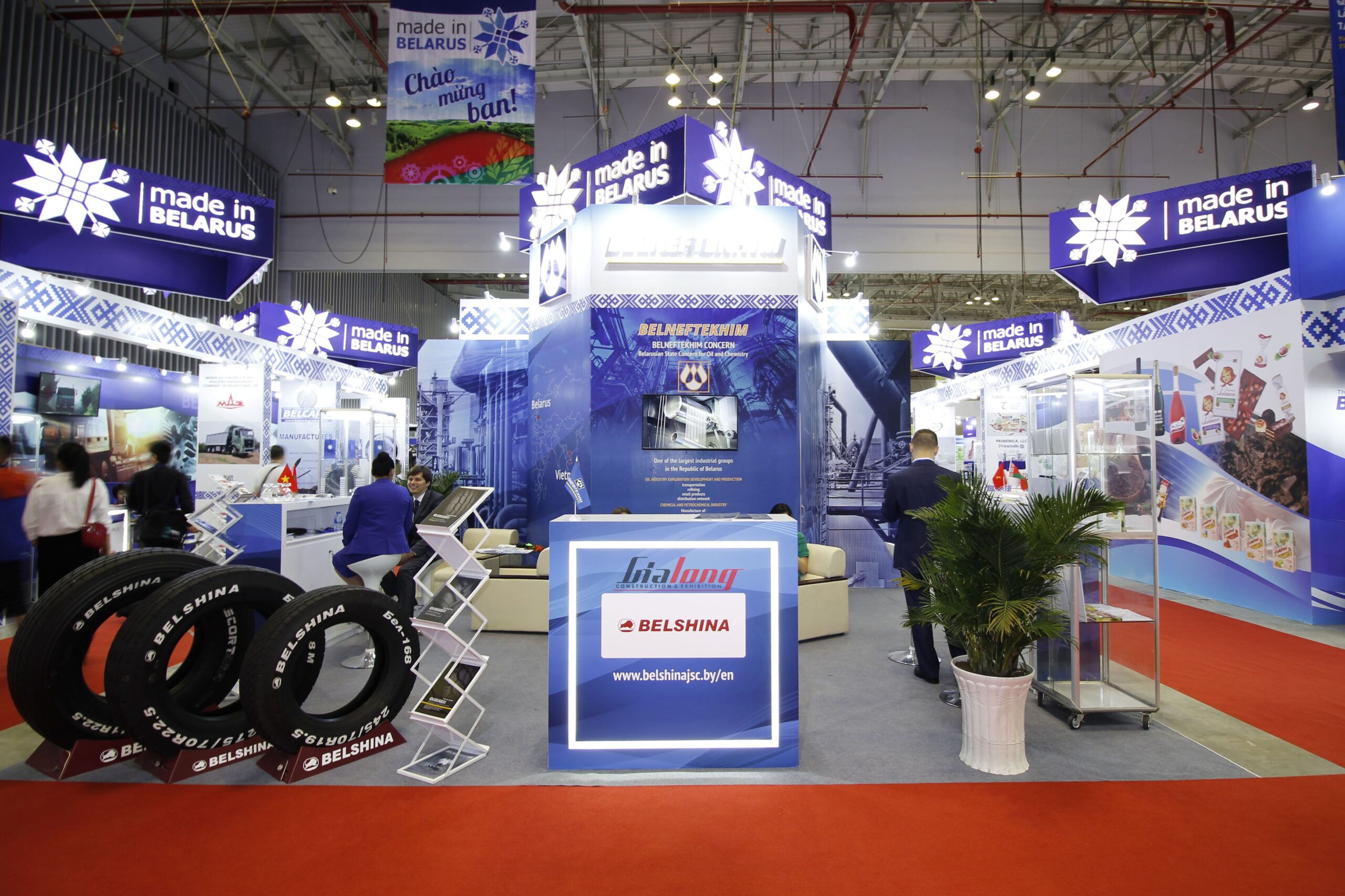 The construction company designs the exhibition event booth
Vietnam Expo 2023 is expected to be a place where manufacturers, industry experts, and domestic and international visitors seek business collaboration opportunities. To achieve success in terms of quality and effectiveness in today's international trade, finding a reliable exhibition booth constructors Vietnam Expo partner is extremely important.
Gia Long is a reputable exhibition stand design company, known for its quality in the market. With nearly 20 years of experience in the industry and a team of experienced professionals, we are committed to providing the most beautiful and outstanding exhibition booth design to satisfy our customers.
>> See more: Oil & Gas Vietnam Expo (OGAV 2023) – Exhibition Stand Construction OGAV