Atlife Vietnam 2023 – The International Exhibition of HealthCare Technology Equipment will officially be present in Vietnam on the same day November 22 – 25, 2023. The event attracts many business experts from countries around the world, aiming to promote connection activities, meetings for business cooperation, and trade promotion at home and abroad.
A few details about Atlife Vietnam 
In the current OEM/ODM manufacturing field in Vietnam, many foreign customers are interested in and cooperating in production. Atlife Vietnam 2023 promises to help consumers and international friends access health care food products, and the opportunity to better understand the functions and effects of each product line to apply in life. At the same time, update the latest information on market development trends in the field of scientific and technological care in different countries.
Takes place in Taiwan Atlife 2023 recently, Vice Chairman of the City Medical Equipment Association. HCM – MSc. Hua Phu Doan said "The event is a place for businesses, investors, and distributors in the pharmaceutical field to health care and other domestic brands have the opportunity to reach potential customers and foreign partners to expand their business distribution market regionally and internationally.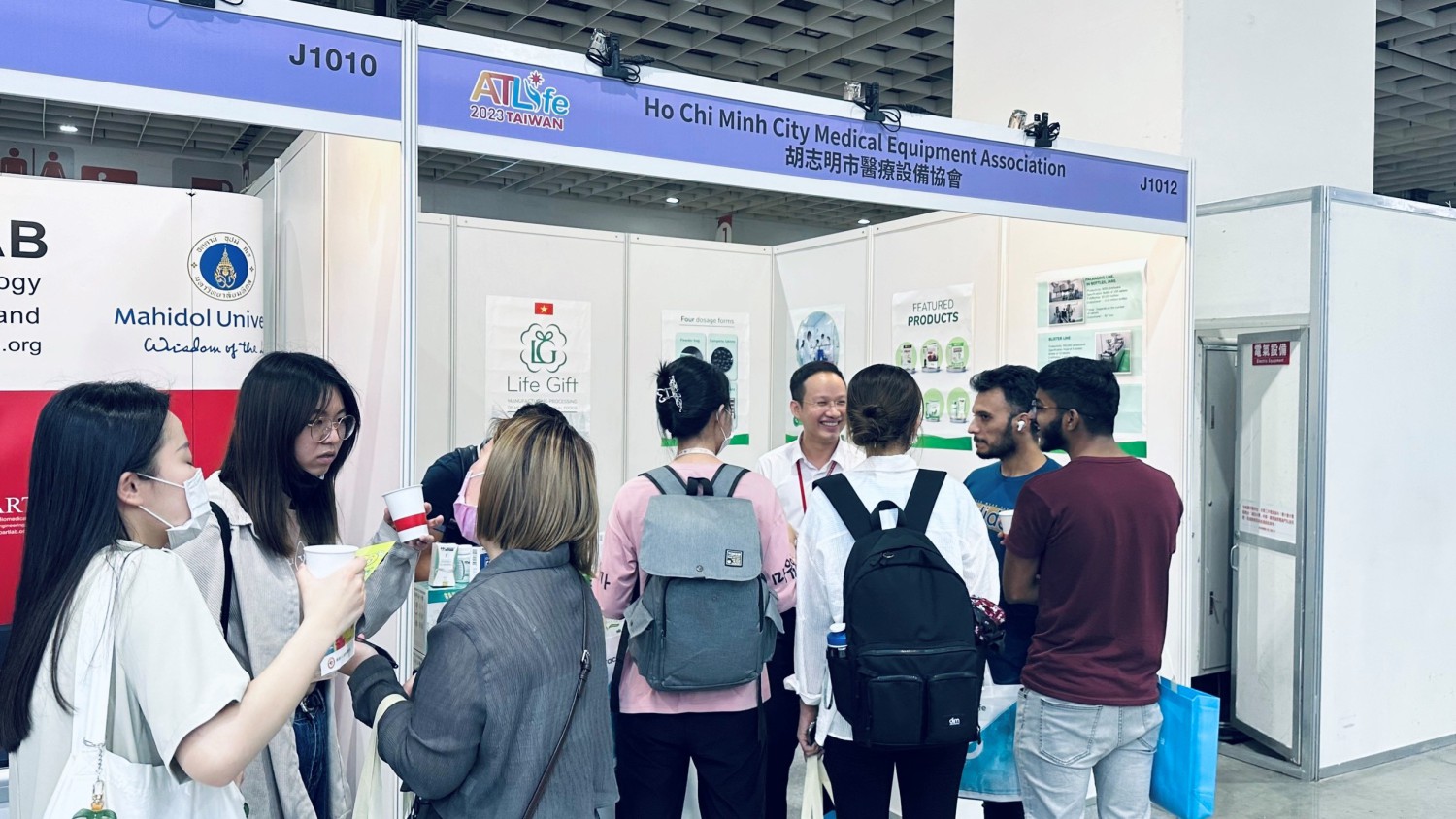 VINEXAD – Advertising & Trade Fair Joint Stock Company coordinates with the Center for Research onICF and Assistive Technology, NYCU (REQUEST), Chan Chao International Co., Taiwan Technology Industry Alliance for Intelligent Senior Living and Innovative Long -Term Care (TATISI) organizes the event Atlife Vietnam. With the desire to build a leading exhibition event in the fieldcare science and technology, to contribute to promoting trade promotion and connecting domestic and international cooperation.
Detailed information about  Concrete & Cement Expo Vietnam exhibition
Event time: from 22 (Wednesday) – 25 (Saturday) November 2023
At: 09:00 AM ~ 17:00 PM (Last day closes at 15:00)
Venue: Saigon Exhibition & Convention Center (SECC), District 7, Ho Chi Minh City, Vietnam.
Standard booth package
Raw space booth: No partitions, carpet or any configuration
Standard booth: Company name on fascia, partition, Carpet, Folding chair, Reception desk x1, Round table x1, 100w spotlight x3, 5 amp power point x1, Waste paper basket x1.
The exhibited fields at Atlife Vietnam 2023
Rehabilitation & Recreation

Smart Care

Mobility

Housework Assistant

Communication and Information

Prosthetics and Orthotics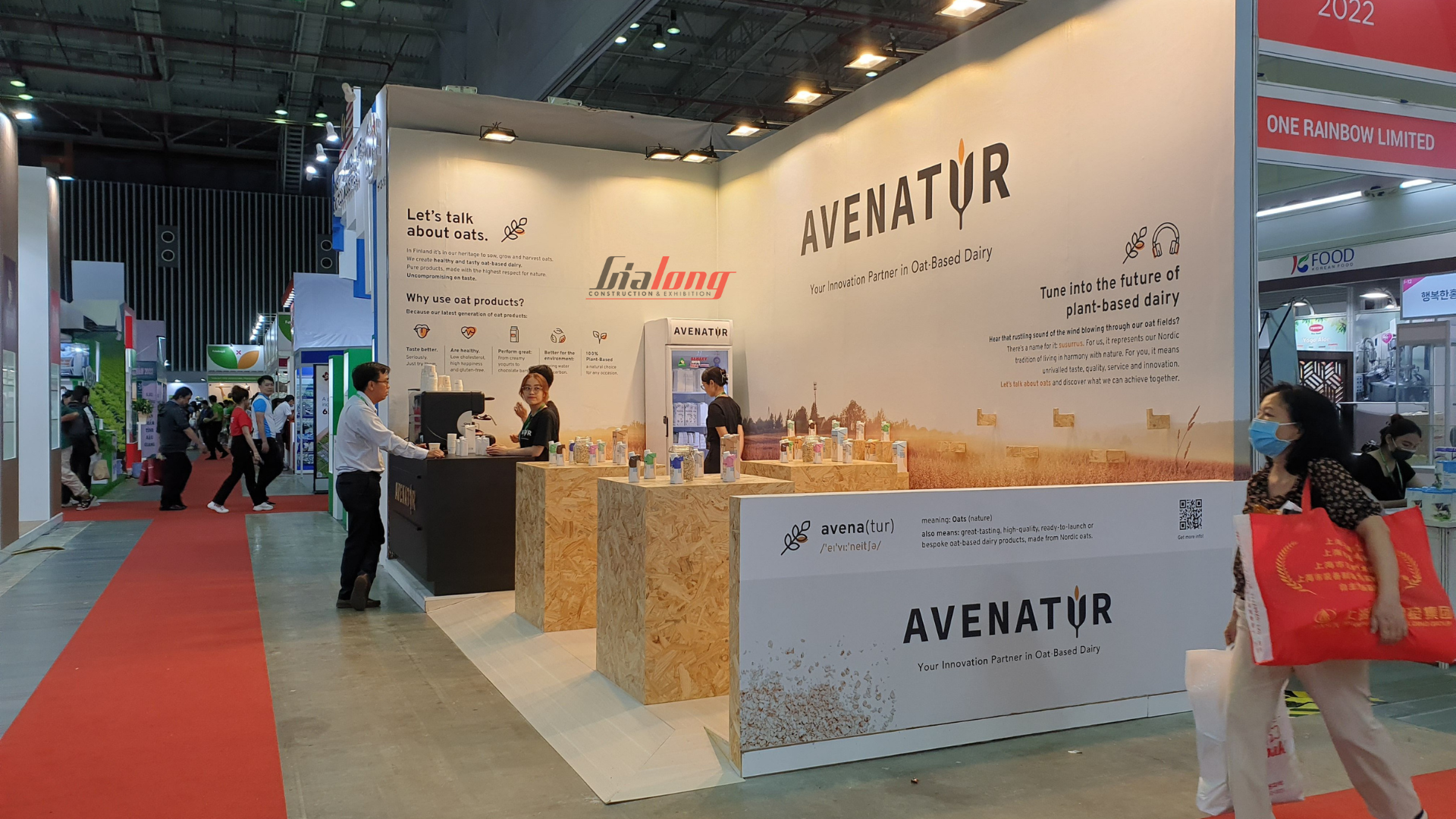 Benefits of participating in exhibitions
Exhibitor profile:Units exhibiting at

Atlife Vietnam

enjoy many event and advertising opportunities. Exhibitors will have the opportunity to interact with all brands within the framework of the event

Online product list:Brand and main product information will be uploaded to the website for free for customers to refer to. If businesses want to add additional product listings, fees will be charged upon request.

Press release from exhibitor: TThe brand's press releases will be uploaded to the website for free.

Invitation cards:Exhibitors will be provided with free invitation cards by the organizers to invite their suppliers or customers. .
Reasons to attend Atlife Vietnam exhibition
Atlife Vietnam

is an International specialized event for Health Care Technology Equipment, providing opportunities to expand business markets in Vietnam and international markets.

Opportunity to enhance brand image through impressive activities and performances directly at the booth, attracting and creating trust for customers right at the fair.

A series of unique activities take place such as seminars, specialized conferences, etc. Connect with domestic and international business experts through the program

trade connections,…

Here, visitors will be updated with knowledge and market trends in the industry and experience the most advanced products through

Atlife Vietnam 2023.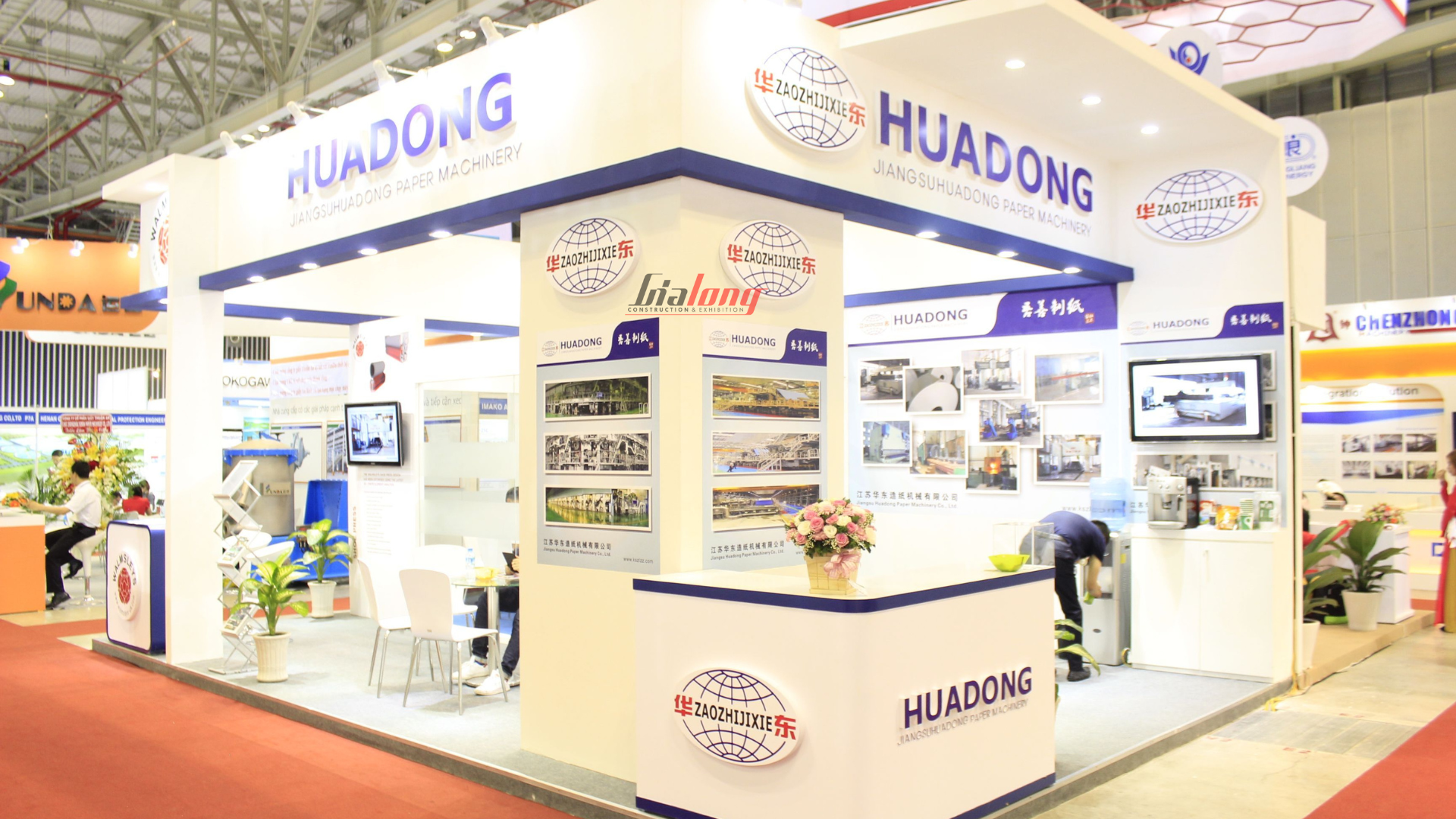 >>See more: Vinamac Expo 2023 – Exhibition booth design Vinamac Expo
Exhibition Booth Design and Construction Company for Atlife Vietnam 
For businesses to make an impression on attendees and own the most prominent exhibition booth at Atlife Vietnam 2023, then the choice of a company building a reputable, quality booth is very important.
Gia Long – Company specializing in booth construction Atlife Vietnam is professional in the market. As an exhibition booth contractor with nearly 20 years of experience in the industry, we are confident that we will bring your business the most impressive and unique Atlife Vietnam exhibition booth designing solution. 
Please contact us immediately for advice and support as soon as possible.