Vina Coatings 2023 – The International Exhibition of Paint and Coating Materials Industry is officially present in Vietnam on November 15 – 17, 2023. Create opportunities for international manufacturers to approach Vietnamese businesses to provide machinery and equipment and find distributors in Vietnam. At the same time display and introduce advanced technology products to product groups: paint products, paint raw materials, production equipment, coating materials…
Overview of Vina Coatings
2023 is the 15th time the International Exhibition specialized in Paints & Coating Materials takes place. Organized by Vietnam Exhibition and Advertising Joint Stock Company (VIETFAIR) coordinated with the Committee for the Promotion of International Trade TQ – Chemical Society (CCPIT CHEM). To create trade connection opportunities for domestic and international businesses, enhance brand promotion, introduce the latest products, raw materials, technology, and equipment to meet production and business.
Vina Coatings 2023 promises to attract the attention of a large number of domestic and international manufacturers, suppliers, and visitors to exchange experiences and share the latest knowledge about technology, products, and markets, cooperate to increase promotion, meet the production and business needs of businesses in the industry.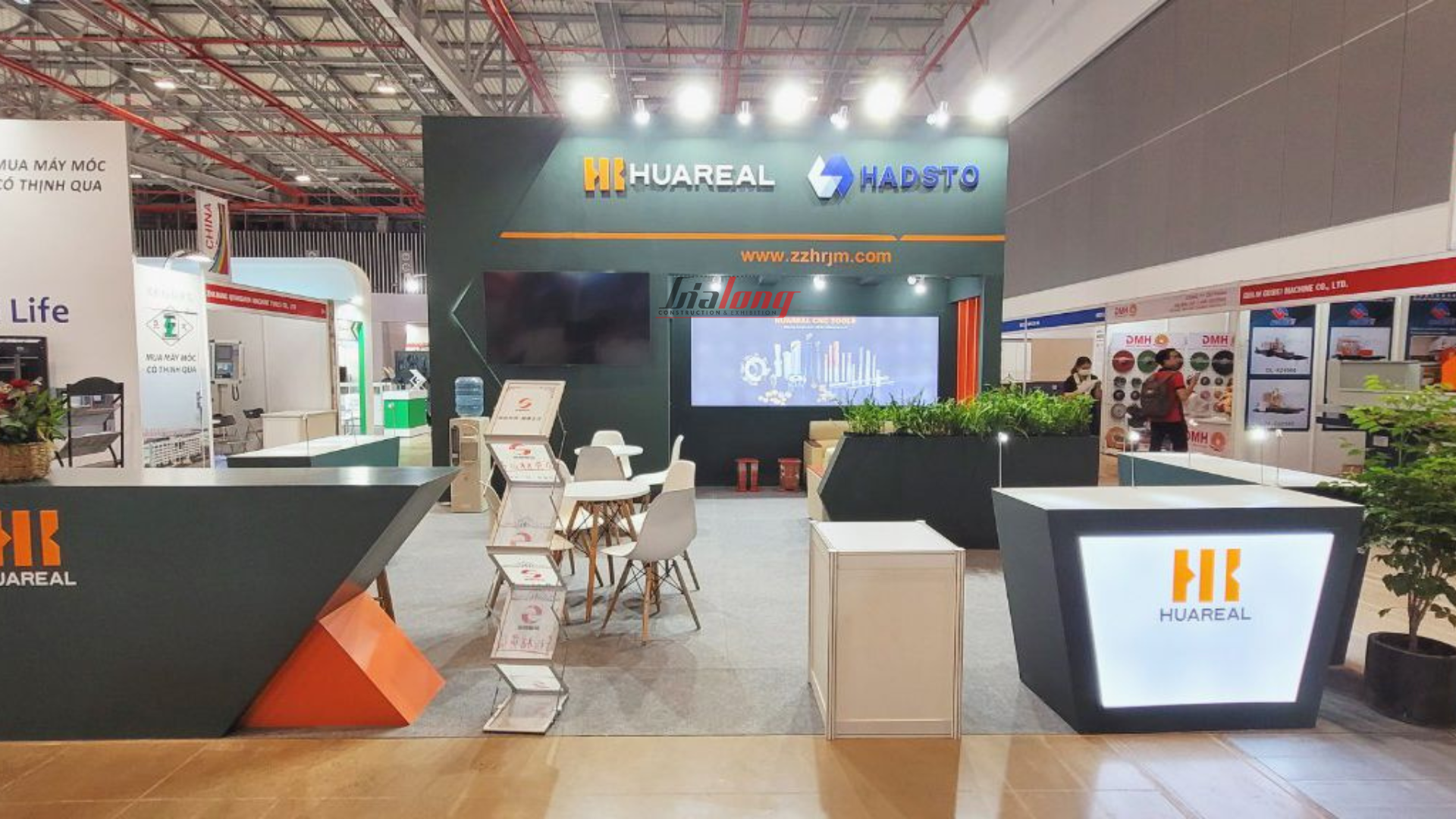 The event was taking place concurrently with Vinachem Expo 2023 with a display scale of more than 350 booths from 300 Vietnamese and international businesses. There are also outstanding programs of activities, specialized seminars, trade connections to learn experiences between Vietnamese paint, coating material factories and international businesses in production and business.
Details Vina Coatings 2023
Time: November 15-17, 2023.
Venue: Saigon Exhibition Convention Center (SECC) – District 7, Ho Chi Minh City, Vietnam.
Sub-Council of the Chemical Industry (CCPIT).
Vietnamese Paint and Ink Association.
Nam Vietnam National Advertising Exhibition Company.
Ministry of National Industry of Vietnam.
Ministry of National Trade of Vietnam.
China embassy.
China Petroleum & Chemical Industry Federation.
Vina Coatings 2023 Gathering more than 150 display booths from countries and territories: Japan, Thailand, India, China, Hong Kong, Taiwan, Indonesia, Philippines, Malaysia, Korea,…
Exhibition field
Types of paint such as: soil, water, light industrial paint and household electrical appliances, anti-heat paint, anti-mold paint, silicate paint, auto paint, construction paint, soundproof paint, plastic adhesive paint, varnish, common paint for boats, powder paint and other special paints,…
Mixed materials, pigments, raw materials from resin, natural resin, synthetic resin, solvents, adhesives, auxiliary paints, solvent paints, supplementary materials, auxiliary substances.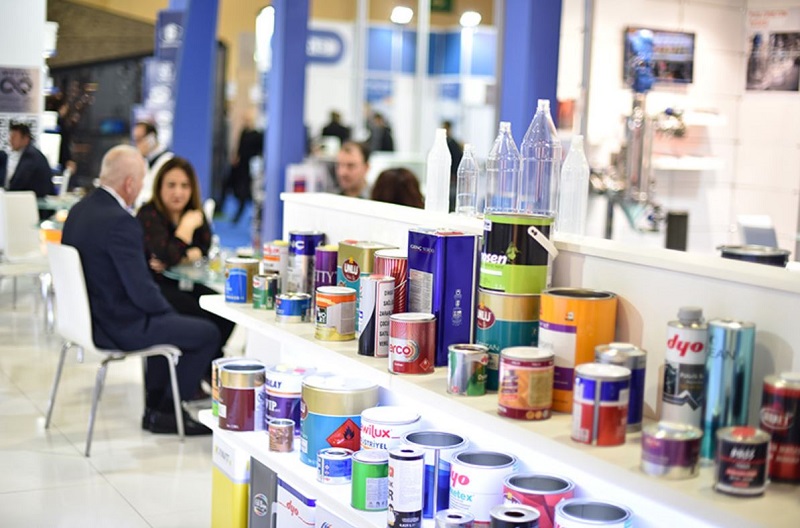 Systems of color mixing equipment and color mixers, mixers, compressors, scrapers, equipment and crushers, high-speed dispersers, mixers, filters, pumps, meters, estimating equipment, packing machines packaging and labeling, technical testing and environmental protection equipment, etc.
Machines and equipment lines
Machinery sProduction of paints such as: liquid paint, non-stick paint, powder paint,…, automation control system, synchronous construction and automatic paint spraying, fixed ultraviolet paint line, UV fixation equipment, modern cleaning equipment and paint drying fixation equipment.
The reason for the Vina Coatings exhibition to take place in Vietnam
Vietnam's chemical industry is growing impressively with an annual growth rate of 12%, is one of the key economic sectors and is given priority to meet the needs of other industries and the entire economy.

Foreign-invested enterprises are small in number but have accounted for more than 65% of the Vietnamese market, while domestic paint companies currently account for 35% of the market share.
In recent times, a number of manufacturing companies have used modern machinery to meet the increasing demands of the market, with a variety of types, features, and colors.

With the rapid development of the paint and coating materials industry

Vina Coatings 2023

takes place with the expectation that it will bring many opportunities for participating domestic and foreign businesses.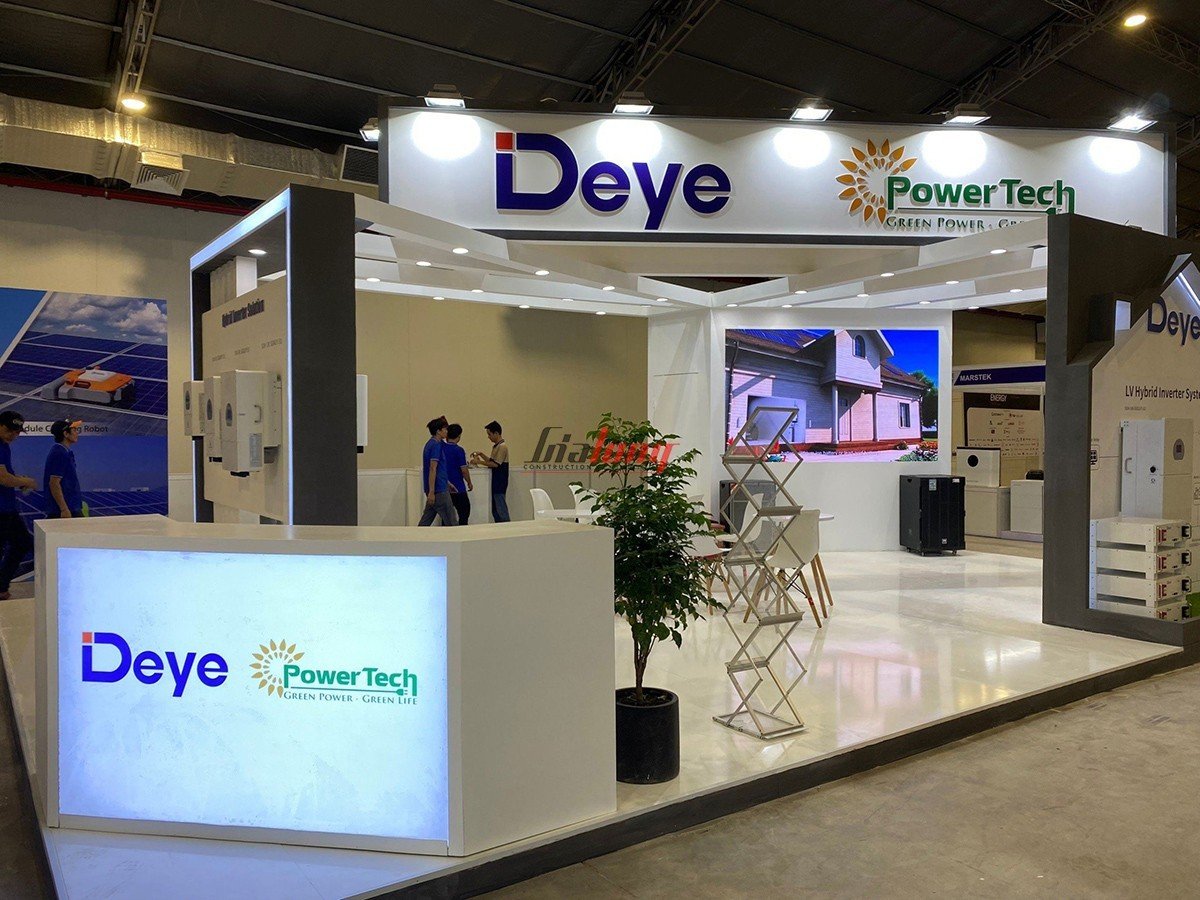 Exhibition Booth Construction Company for Vina Coatings
Vina Coatings 2023 takes place with the participation of businesses, organizations and agencies operating in the industry segment Paint & Coating Materials helps improve product quality and establish long-term cooperative relationships. Therefore, finding a professional booth contractor is important to help businesses create a good impression with visitors.
Gia Long Construction & Exhibition Company Limited – Specializing in design, booth construction Vina Coatings. With nearly 20 years of experience in the industry, owning a team of workers exhibition booth construction highly skilled professionals, we always put safety, quality and reputation first, ensuring satisfaction and bringing the best experience to our customers.
>> Seemore: Solar PV Show Vietnam 2023 – Construction Exhibition Booth Solar PV Show Vietnam