The Nepcon 2023 Electronics Exhibition will officially take place in two major cities of Vietnam, Hanoi, and Ho Chi Minh City. This event holds the most significant influence in the Vietnamese electronics market. It brings together a variety of product lines from prominent industry enterprises, providing an opportunity for networking, learning, and collaborative investment.
Overview of Nepcon Vietnam 2023 Exhibition
Nepcon Vietnam is an event that significantly impacts the electronics market in Vietnam. It has become a gathering place for leading businesses and brands. In 2023, the exhibition will be held in Hanoi and Ho Chi Minh City, facilitating interactions, new collaborations, and fresh opportunities for businesses. Nepcon 2023 is anticipated to showcase the most cutting-edge electronic technology applications and products in the market.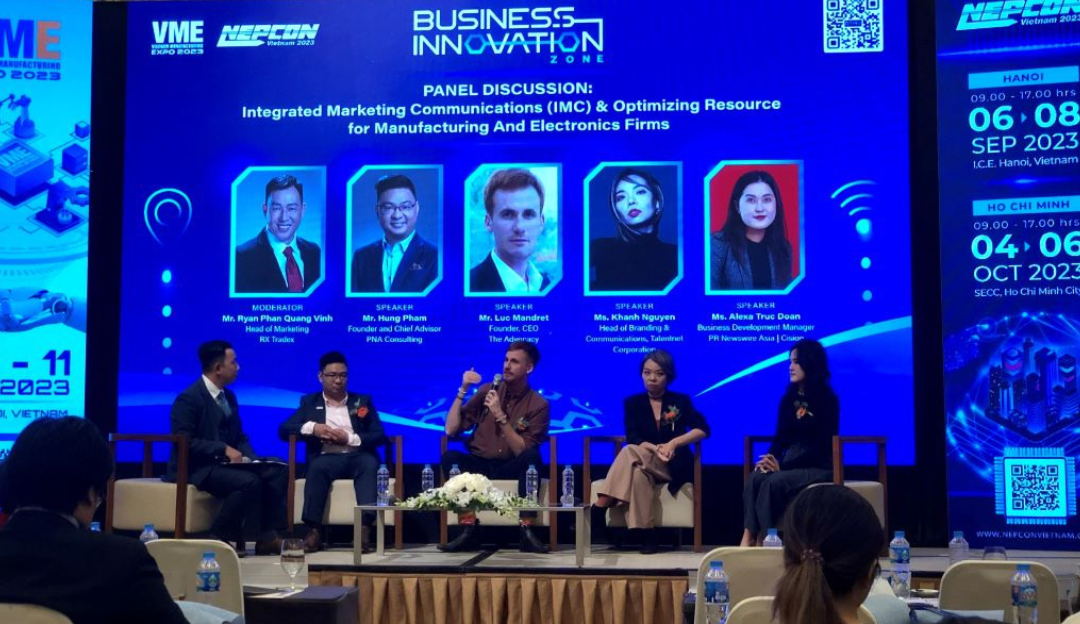 In 2023, Nepcon Vietnam will focus on boosting new electronic applications and trends. Therefore, the exhibition theme will center around "Emerging Trends in Electronics – The Future of Global Supply Chains." With the participation of over 300 industry businesses, the event will introduce SMT technology, testing systems, manufacturing equipment, and support systems. Additionally, it will feature smart manufacturing companies and other related sectors within the industry.
Detailed Information about Nepcon Electronics Exhibition
Hanoi:
From November 06 to November 08, 2023

International Center for Exhibition (ICE), Hanoi
Ho Chi Minh City:
From October 04 to October 06, 2023

Saigon Exhibition and Convention Center (SECC

)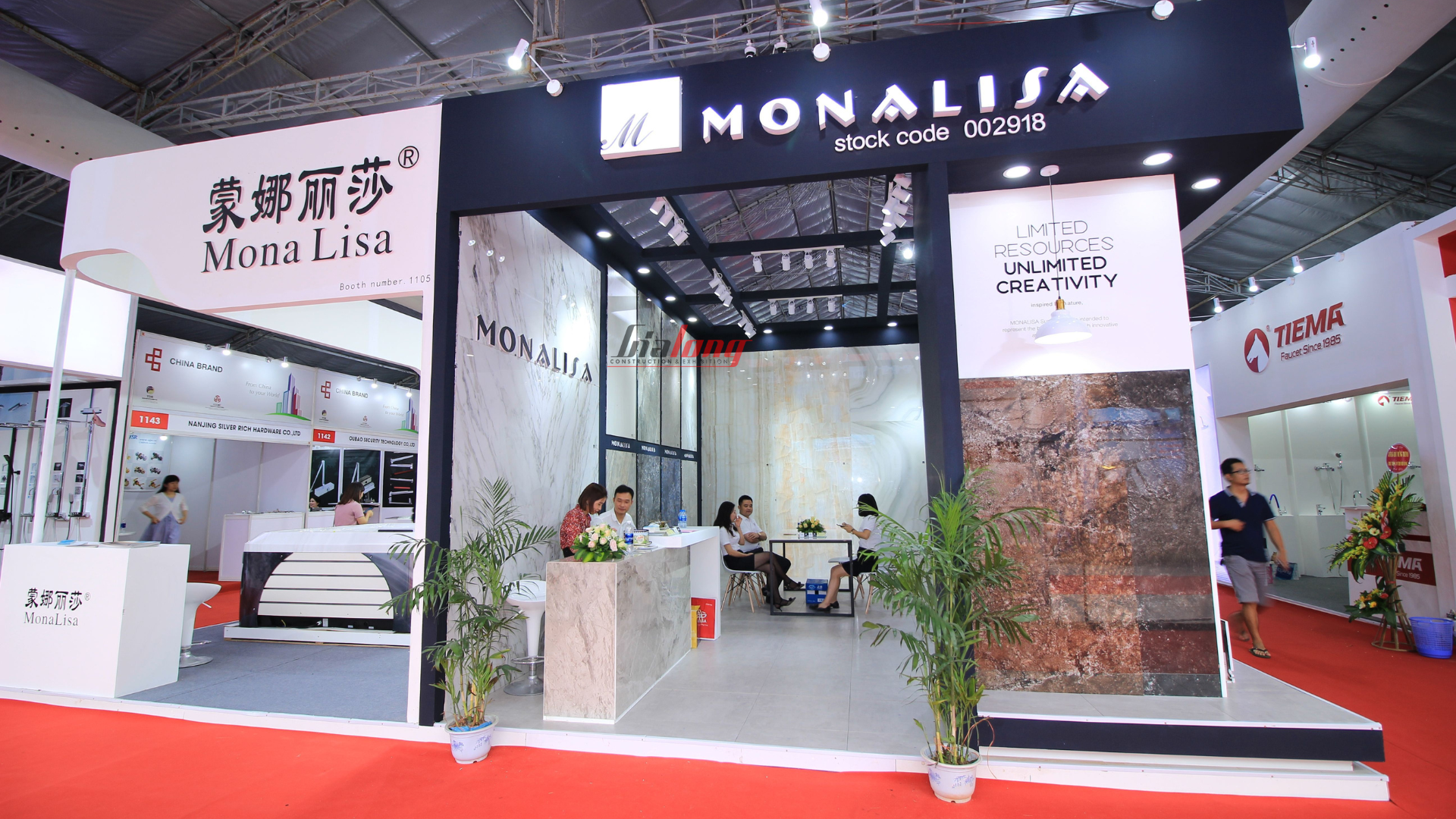 Exhibition Scale: Nepcon Vietnam 2023 is expected to welcome over 10,000 visitors, present more than 300 leading market brands, and showcase over 8 international booths from more than 20 countries worldwide.
Exhibited Fields at the Exhibition
Nepcon Vietnam 2023 follows international standards for electronics exhibitions. Therefore, the displayed sectors include:
Technology systems and connected devices

Welding equipment

Testing and measurement equipment and products

Electronics manufacturing services (EMS)

Solutions for the automotive electronics industry

Industry 4.0 smart factories
Highlighted Activities at the Exhibition
Participants in this premier electronics event will have the opportunity to explore the latest product lines, optimal solutions, and services. Attendees can also engage in various attractive programs. The exhibition gathers leading manufacturing and business enterprises in Vietnam, creating a platform for buyers and sellers to find the best deals on products, technologies, and electronic components.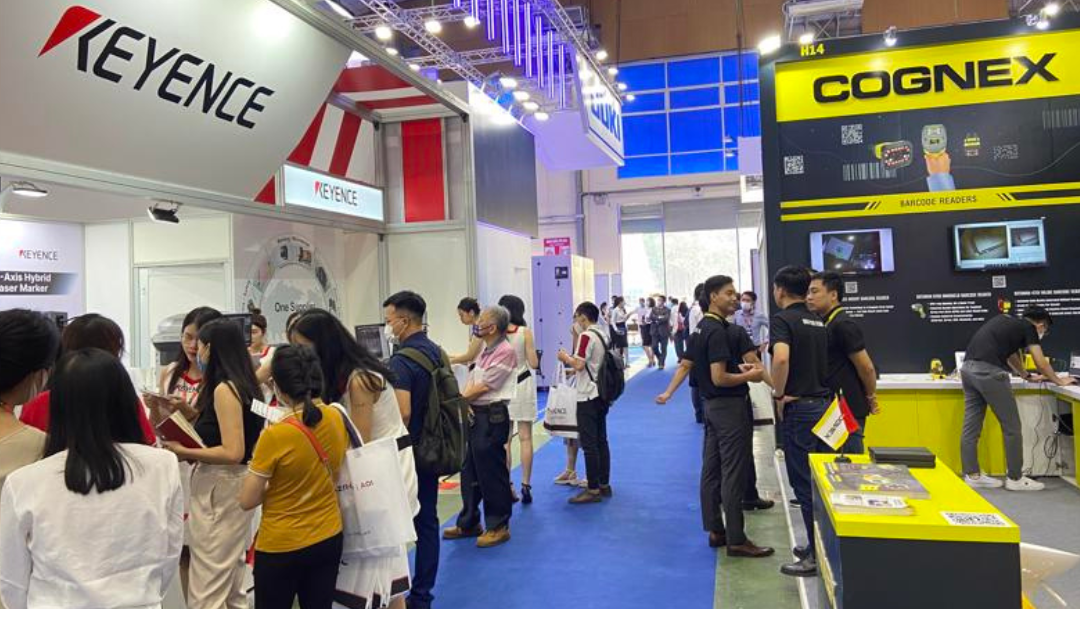 Exhibtion offers participating businesses and attendees various networking programs and specialized conferences within the exhibition. The event serves as an excellent platform to grasp industry trends, exclusive applications, and connect with other enterprises.
>> See more: Solar PV Show Vietnam 2023 – Construction Exhibition Booth Solar PV Show Vietnam
Opportunities for Electronics Businesses at Nepcon Vietnam 2023
Get closer to potential customers and well-established suppliers in the industry.

Learn about the latest inventions in the field and explore groundbreaking techniques.

Discover optimal new production models and gather insights from global experts present at the event.

Gain a better understanding of competitors, compare, and evaluate outstanding solutions and directions for your business.

Expand your database and potential customer sources within the market during exhibition.
Directly approach the customer market, target businesses, understand trends, and user needs while enhancing professional knowledge and staying updated on new trends.

Learn how to optimize sales strategies and attract potential customers for your business.

Introduce new products and services to potential customers and distribution businesses, accessing the latest technological applications to support your enterprise.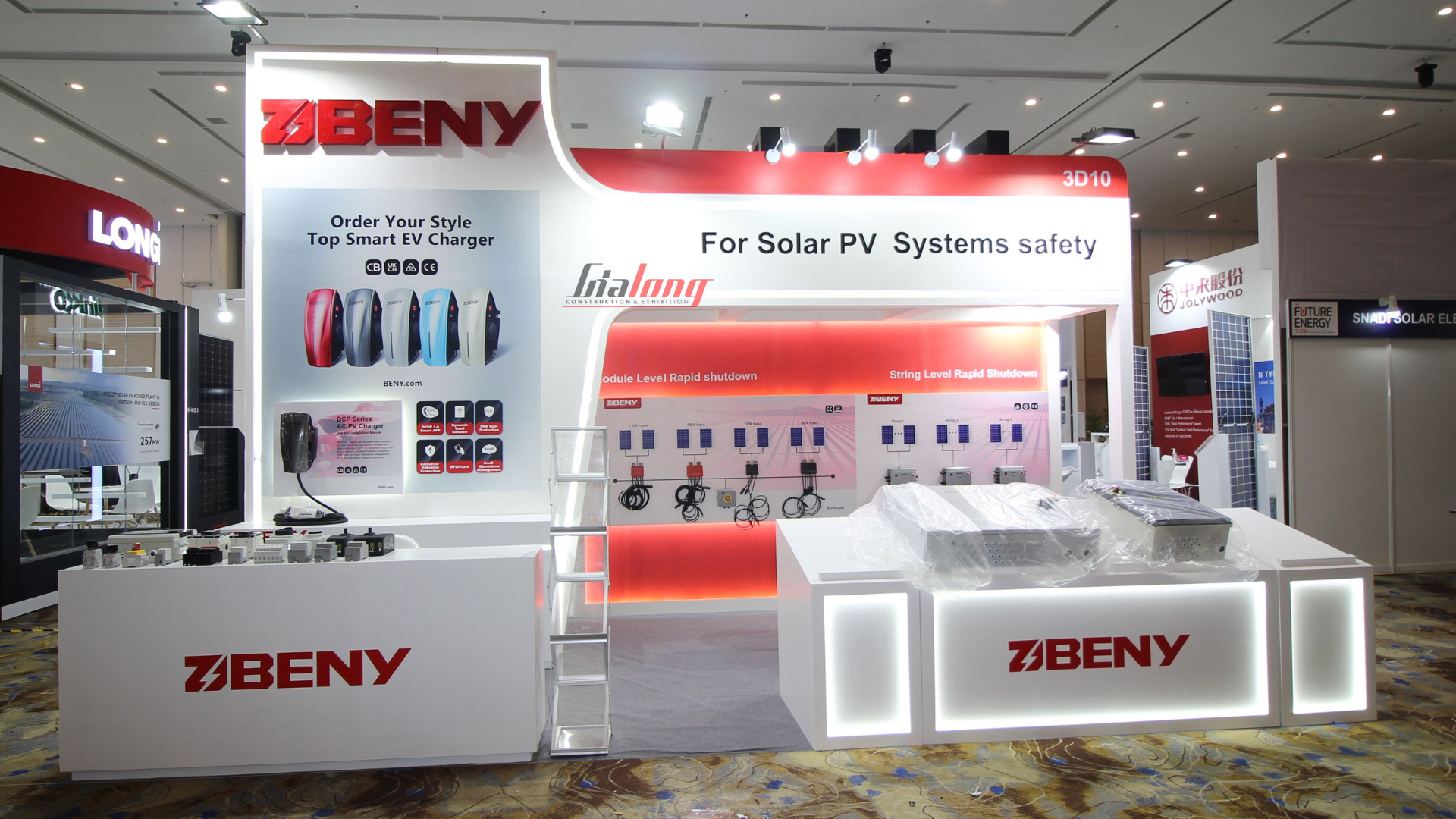 Exhibition Booth Construction Provider for Nepcon Vietnam 2023
Nepcon 2023 aims to promote the development of new technology trends. The key to making your business stand out and attract the most attention lies in having an impressive and prominent exhibition booth design Nepcon Vietnam.
Contact Gia Long today for professional international-standard exhibition booth contractors services at exhibition. With nearly 20 years of experience in the industry and a highly skilled construction team, we are confident in delivering the most impressive and meticulously executed exhibition stand design for your business. Contact us now for consultation and support.