Vietnam Medipharm Expo 2023 – The 21st International Medical and Pharmaceutical Exhibition will take place in August 2023 in Vietnam. Vietnam Medipharm Expo returns as a platform for business cooperation between enterprises and potential customers, aiming to create a favorable environment for exchanging and updating the latest knowledge and trends in the healthcare industry worldwide.
Overview of Vietnam Medipharm Expo Exhibition
With 20 successful editions, VINEXAD Company (Organizer) with nearly 50 years of experience has been making continuous efforts to develop the exhibition into a sustainable business networking forum, contributing to the care and protection of the health of the Vietnamese people. The exhibition provides opportunities to promote products and services, as well as search for business partners and establish direct trade connections between exhibitors and buyers.
Vietnam Medipharm Expo 2023 promises to be an ideal destination in August, creating a conducive working environment and facilitating connections for businesses in the pharmaceutical industry. It aims to focus on introducing new medical technology trends, as well as showcasing biotech products, dental and aesthetic care, and advanced treatment devices and pharmaceuticals to meet the increasing demand for quality healthcare and treatment in Vietnam.
The exhibition facilitates business connections with reputable domestic and international buyers, attracting a large number of visitors, including professors, experts, doctors, pharmacists, and laboratory technicians from hospitals, clinics, hygiene centers, healthcare centers, institutes, laboratories, and manufacturers.
Detailed Information about Vietnam Medipharm Expo 2023
Date:

August 3rd – 5th, 2023.

Venue:

Saigon Exhibition and Convention Center (

SECC

).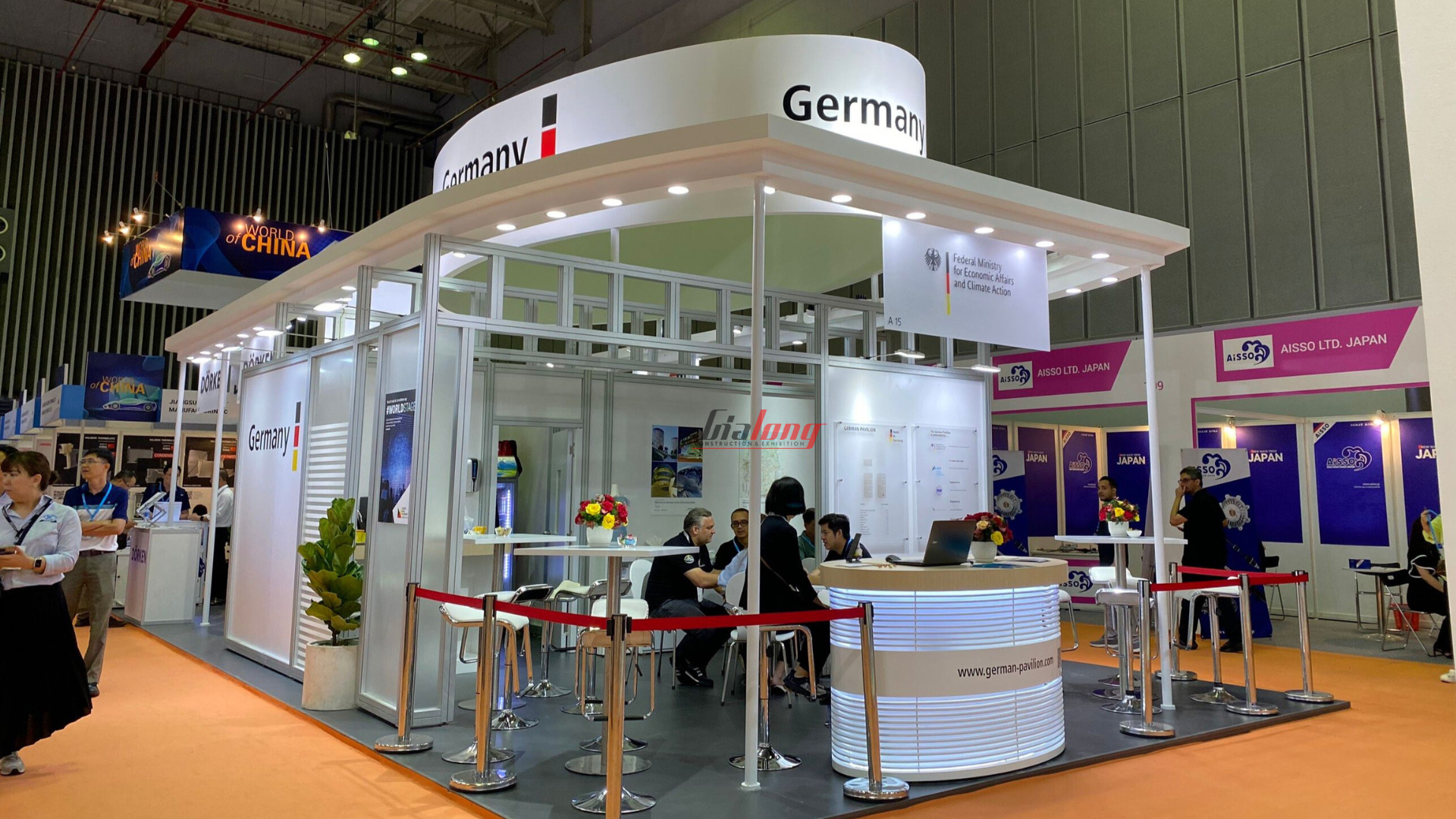 Expected Scale
Over 450 exhibition booths.

More than 1,000 showcased products and a series of specialized seminars organized by the ministry and leading enterprises.

40% of the brands present at Vietnam Medipharm Expo will be new brands not yet available in the market.

With the participation of 400 businesses, occupying an area of 7,500 square meters, from 22 countries and territories with developed medical systems such as Indonesia, India, Taiwan, Germany, South Korea, Turkey, China, Russia, and Japan.
Exhibition Categories
Medical Equipment and Supplies, Hospital Furniture.

Pharmaceutical Processing and Packaging Machinery.

Functional Food, Pharmaceuticals, and Herbal Medicine.

Dental Products, Ophthalmology.

Beauty Care, Aesthetics.

Health Care Products.

Hospital Services and Medical Tourism.

Analysis Equipment, Laboratory, Chemicals.
Specialized Seminar Program
The specialized seminar "Vietnam Healthcare Market and Policies" will be hosted by the Ministry of Health of Vietnam as the main organizer. This seminar, held within the framework of the exhibition, will provide general information to businesses and visitors about the healthcare market in Vietnam, as well as regulations on importing and trading medical products in Vietnam. It will be a great opportunity for businesses to meet representatives from the Ministry of Health.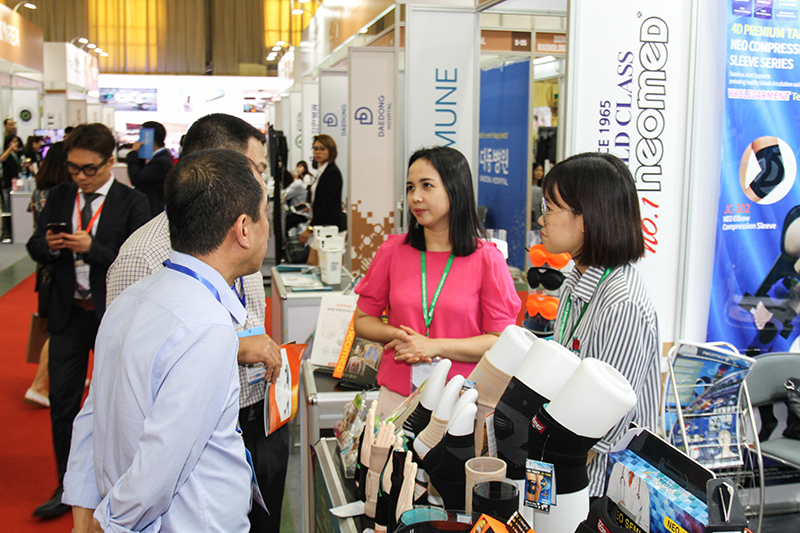 The hospital visit program is one of the annual activities organized during the exhibition. Each year, a different hospital is selected to provide foreign businesses with a firsthand experience of the healthcare and treatment services in Vietnam.
Top 5 reasons to participate in Vietnam Medipharm Expo
Build long-term and sustainable business relationships with purchasing experts from domestic and international markets.

Expand your reach to a maximum number of potential buyers within the region without geographical limitations.

Efficiently market and connect with potential customers directly at Vietnam Medipharm Expo.

Enhance brand recognition for your business.

Gain opportunities to learn new knowledge from industry experts to apply in your business.
Vietnam Medipharm Expo Exhibition Booth Construction Service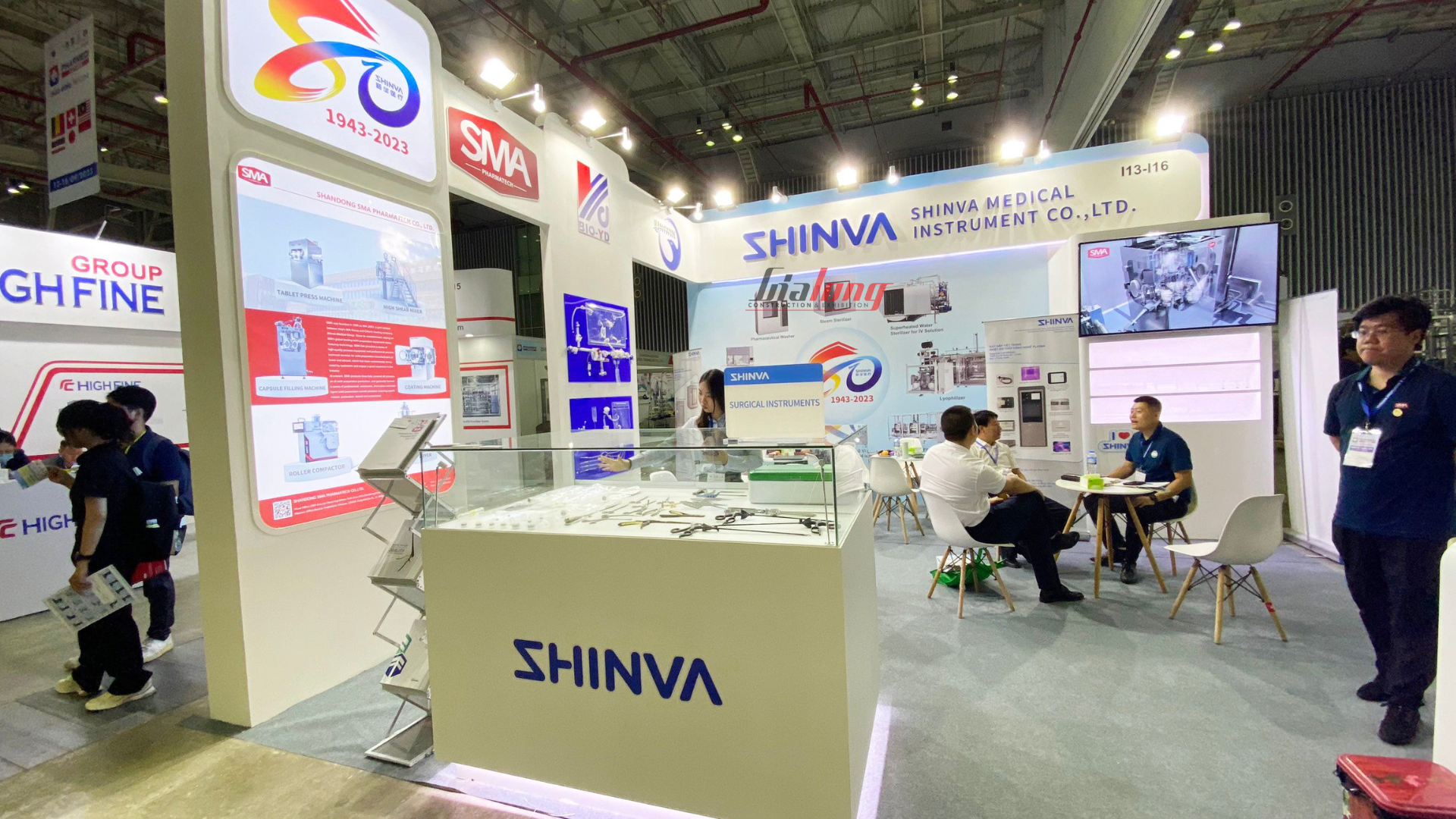 Vietnam Medipharm Expo 2023 is a gathering place for domestic and international businesses to showcase their products and services, aiming to promote trade and enhance brand recognition. To own a standout booth that attracts the most visitors at Vietnam Medipharm Expo.
Come to Gia Long right away. We take pride in being a reputable and top-quality company specialized in design and construction exhibition booth Vietnam Medipharm Expo. With years of experience in the industry, Gia Long has successfully completed numerous construction booth projects and is highly regarded as a professional trade show booth design companies both domestically and internationally. We are committed to providing our valued customers with the highest quality booths.
>> See more: Cosmobeauté Vietnam 2023 – Exhibition Booth Construction Cosmobeauté in Vietnam