VietBeauty – The largest beauty trade fair in Vietnam. Officially taking place in July 2023, it serves as the main gateway for leading beauty industry experts worldwide to penetrate the Vietnamese market, expand their distribution network, and establish business collaborations in the beauty sector.
An overview of the VietBeauty Exhibition
VietBeauty 2023 is a professional platform that connects over 300 exhibitors from more than 800 brands with B2B buyers, including importers, distributors, experts, and potential investors in the beauty industry.
With enthusiastic response, VietBeauty 2023 has gained recognition through strong development and unique events that attract a large number of customers, providing the entire beauty industry with opportunities to meet, establish new relationships, explore the design of the exhibition booth, and promote sustainable business collaborations.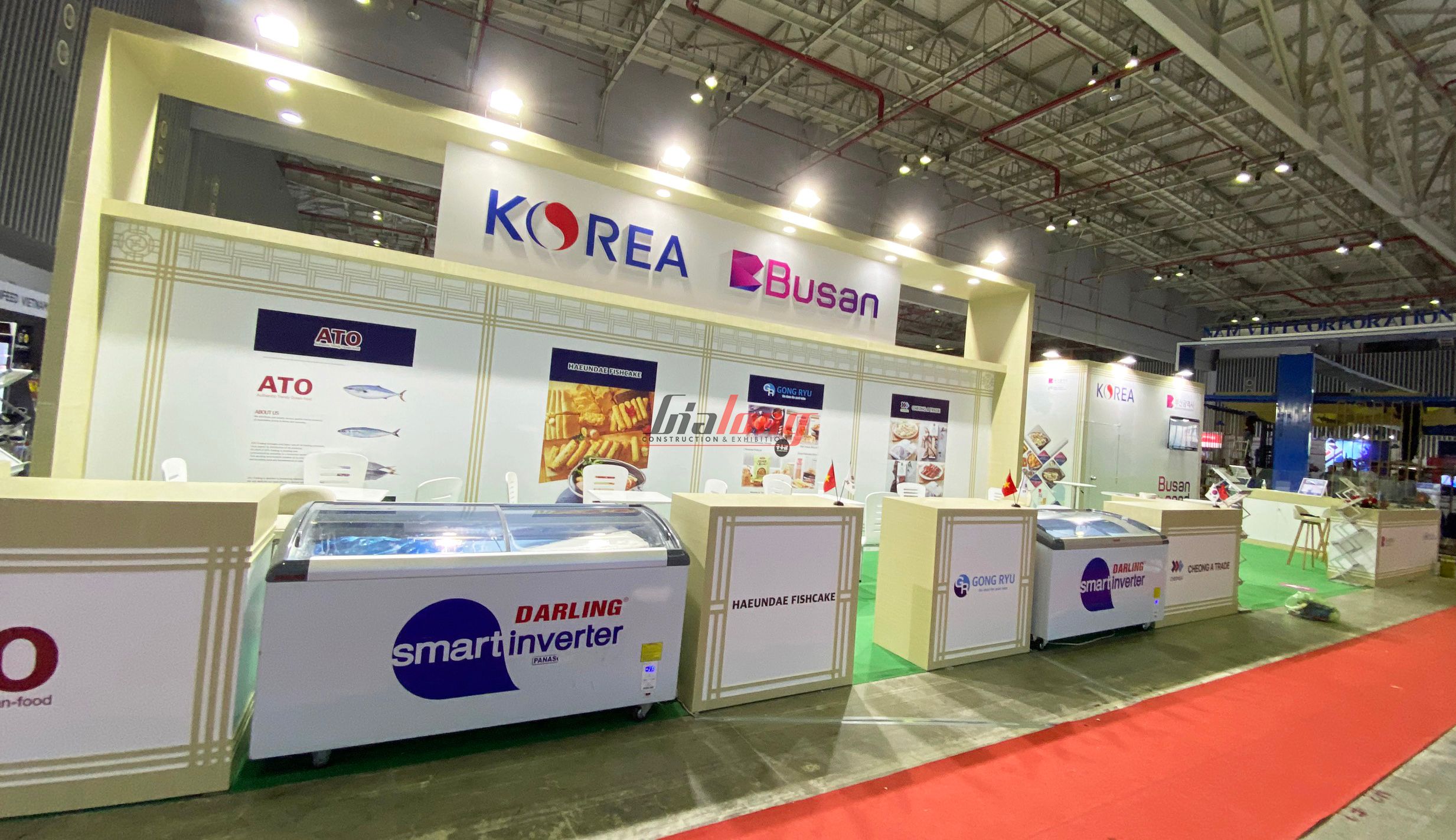 VietBeauty trade fair is a powerful platform with continuous support and presence from industry organizations and leading beauty associations worldwide. The event spans over three days, covering all sectors of the beauty industry.
Detailed information about VietBeauty 2023
Event Duration: July 27th – 29th, 2023.
Venue: Saigon Exhibition and Convention Center (SECC

), Ho Chi Minh City, Vietnam.
Scale of VietBeauty Exhibition
Attracting over 8,000 visitors.

Exhibition area spanning over 8,800 m2.

It is expected to feature over 300 exhibitors in the beauty industry, representing more than 800 brands. These exhibitors come not only from Vietnam but also from major countries such as Canada, China, Hong Kong, Israel, the United States, the United Kingdom, Australia, Italy, Japan, South Korea, Malaysia, New Zealand, Poland, Russia, Singapore, Switzerland, Thailand, Taiwan, India, etc.
Products on display
Beauty and health supplements/ Food & Beverages.

Development/R&D and Formulations.

Makeup accessories & tools.

Manufacturers, Contract Manufacturing & Private Label.

Medical Aesthetic Products & Equipment.

Nail Care & Hair Care Products/Equipment.

Perfumes, Cosmetics & Personal Hygiene.

Products, Equipment & Solutions for Professional Beauty Care.

Salon Furniture, Spa Equipment & Health Care.

Skin Care/Personal Care.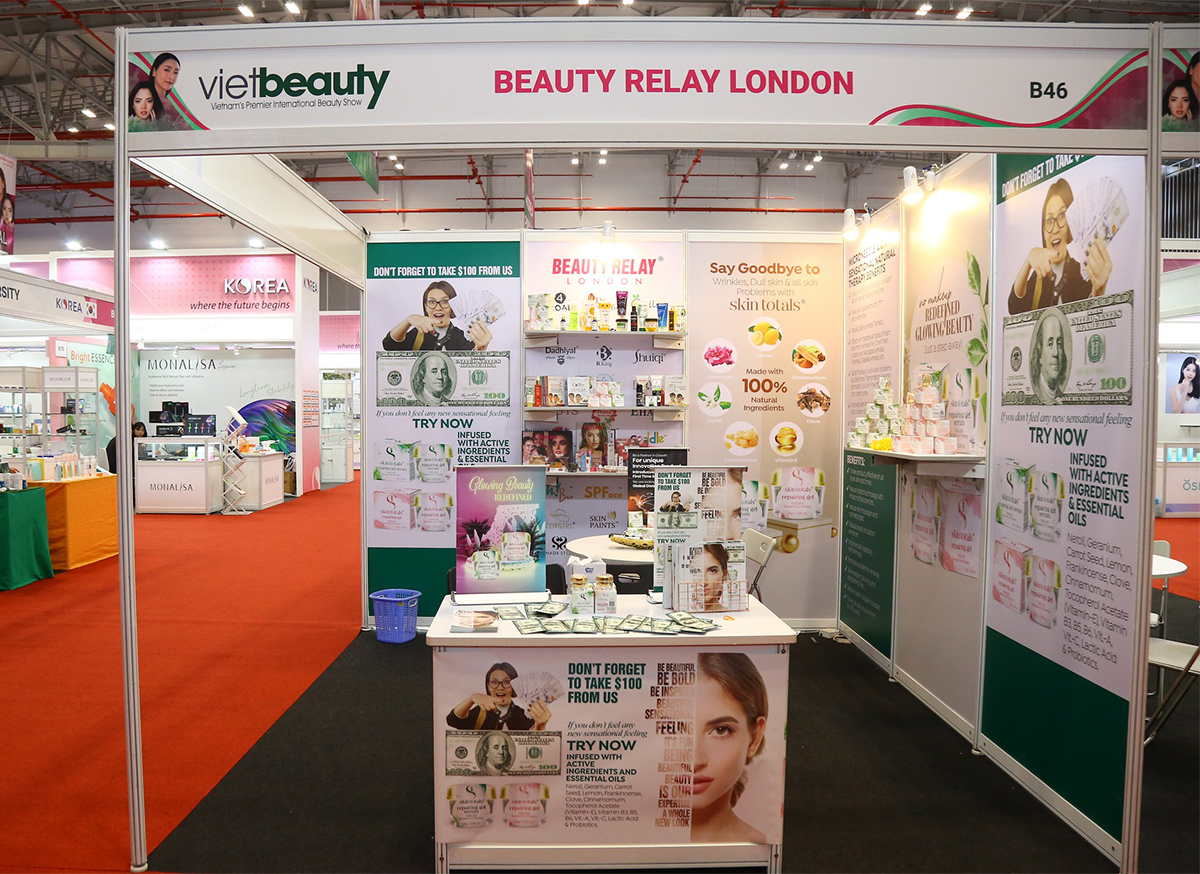 Highlighted events at VietBeauty 2023
VietBeauty offers visitors exciting activities such as workshops and specialized conferences that focus on upgrading advanced service technologies and showcasing beauty products from leading global brands.
VietBeauty 2023 Workshops
Educational workshop events aim to provide knowledge about e-commerce and strategic solutions, updating new market trends to address related issues. Key speakers from MEDiCARE, Soclive, Nielsen IQ, Haravan, and Meiyume will participate.
Live Makeup & Hair Styling Demonstrations on the main stage
During the VietBeauty exhibition, beauty experts will directly introduce their latest hair and makeup products, recent market innovations, and timely fashion tips and tricks.
VIP B2B Buyer Program
This program aims to connect exhibitors (sellers) and B2B buyers, facilitating sourcing of beauty products and services through one-on-one meetings with importers, distributors, retailers, e-commerce enterprises, and potential investors. It is not only significant for domestic beauty companies but also for international participants.
Exclusive Buyer Privileges and Benefits
Exclusive business matchmaking program for buyers, where they can schedule meetings with exhibitors and explore new business opportunities in beauty products. This helps experts in finding and connecting with potential business partners in the industry.
Free hotel accommodation* (subject to conditions).

Free airline tickets* (subject to conditions).

Complimentary access to the VIP Buyer Lounge.

Unlimited priority access to all networking events and conferences.

Access to exhibitor list and preview detailed profiles one month prior to the exhibition.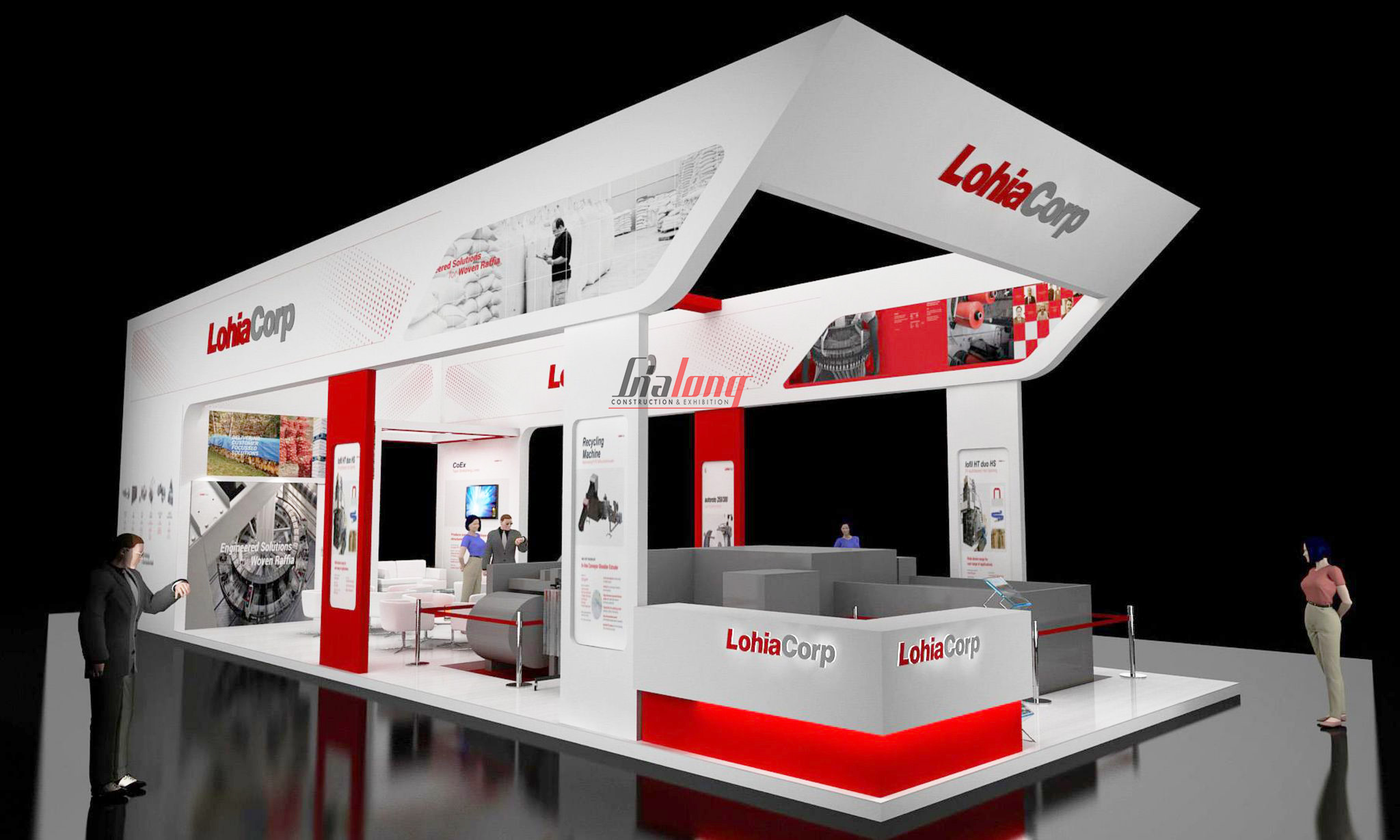 Exhibition Booth Design Service Provider for VietBeauty in Vietnam
VietBeauty 2023 is an essential gathering in the beauty industry, providing you with a unique opportunity for business development and staying updated on the latest knowledge in skincare and aesthetics.
With nearly 20 years of experience in design exhibition booth VietBeauty, Gia Long takes pride in being a reputable and high-quality exhibition booth designers contractors service provider in the market. With our experienced team, we commit to delivering the most beautiful and impressive exhibition booth design. Contact Gia Long now for necessary support and consultation.
>> See more: Plastic & Rubber 2023 – Construction Exhibition Booth Plastic & Rubber