Telefilm 2023 – The only special event that takes place in Vietnam onJune 8-10, 2023. This is an event that brings together a large number of the film and television industry. For the purpose of exchanging and buying content, technology, innovative application devices and related services, which are highly appreciated by domestic and foreign experts.
What's special about Telefilm 2023?
Time and place of Telefilm 2023
Telefilm 2023, the annual event is held at the Saigon Exhibition and Convention Center (SECC) at 799 Nguyen Van Linh Street, District 7, Ho Chi Minh City. Ho Chi Minh City on 08 – 10/06/2023.
Coming to this exhibition will promise to bring the best of the world of cinema and broadcasting to attendees. At the same time, opening up opportunities for cooperation between filmmakers in Vietnam and the world. Create unique imprints of the cinema in the future.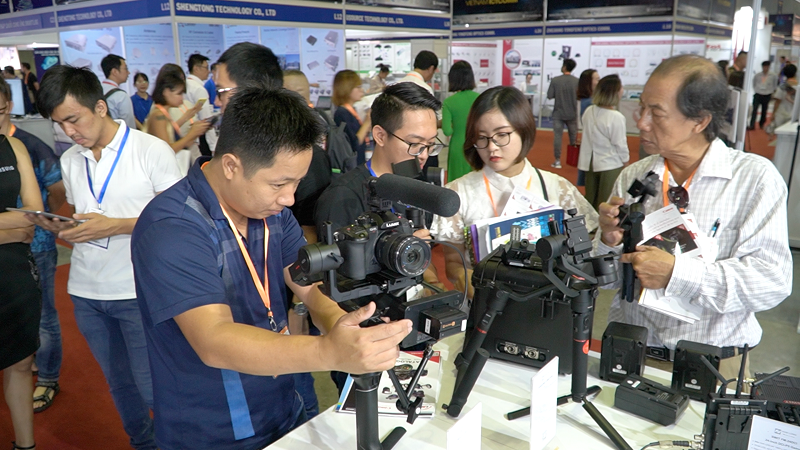 The main objective of the exhibition Telefilm
The film market in recent years in Vietnam has grown more vibrant and bustling than ever. In particular, it can be mentioned that various types of music, dramas and animations are broadcast online on social networking platforms.
Outside the genre of cinema films organized by domestic units resonates not only at home and abroad. In addition, there is a team of Visual Effect cinematographers, highly qualified Vietnamese who have received invitations to cooperate from major film companies in the world, creating a great impression on the Asian cinema industry.
From the above factors, with the desire to create a prestigious playground for film producers, radio and television stations, trade promotion, and connect businesses from home to abroad.Telefilm exhibition Vietnam 2023 will be held in June with very attractive activities.
This is one of the annual events organized by Telefilm Vietnam. Therefore, it can be known, this is not the first time the event has been held. Exhibition has become the only professional, prestigious and unique exhibition in multi-field production in Vietnam. Exchange professional parts on post-production, technical exchange, updating film trends, shooting, editing, buying and selling scripts…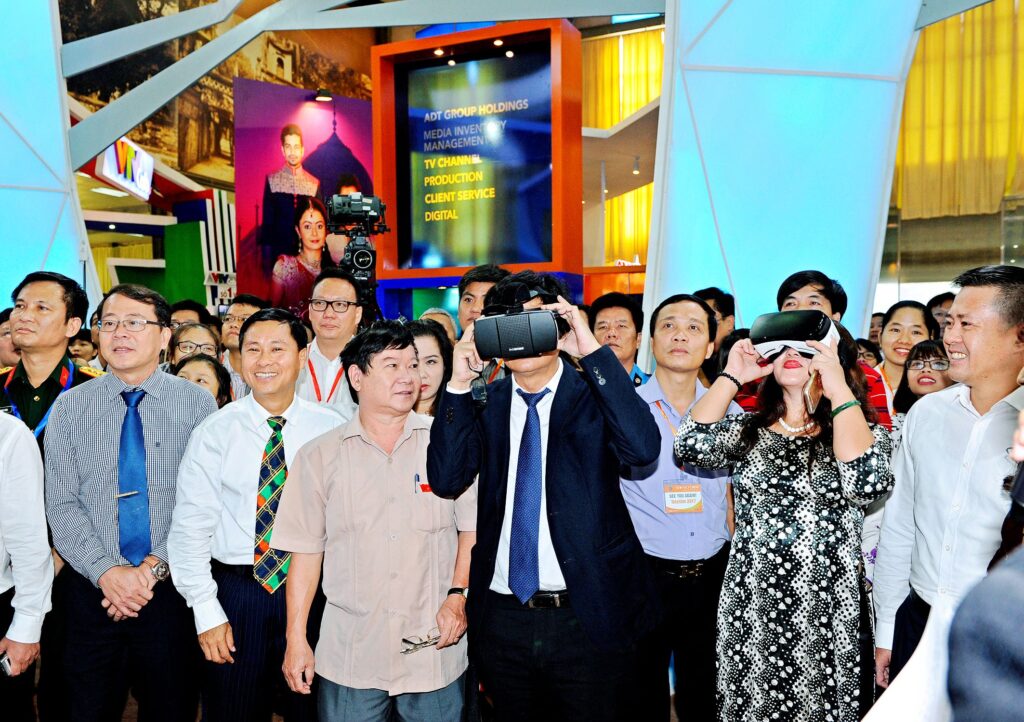 What industries are displayed inTV movie 2023?
In the script content array:
Short TV series

TV series

Serial movies, short films

Phim sitcom, Soap, telenovelas

Film
Children and teenagers segment:
Cartoon

Children's TV series

Children's interactive TV

Direct, action
Real life array:
Music, art and culture

News

Education

Ethnicity and society.
Besides, there are many other attractive segments that also contribute to Telefilm 2023.
Some outstanding activities and events at Telefilm 2023
The 11th Telefilm exhibition took place within the framework of many interesting activities, bringing together professional filmmakers not only at home but also abroad. Some of the special highlights of the event cannot be missed, such as:
Telefilm 2023

is the most prestigious and professional international event in the field of Film and Television Technology.

Trade connection program between foreign and Vietnamese businesses – This is a prominent activity taking place during the exhibition.

Unleash your experience and eyes with innovative Internet TV applications of more than 300 domestic and foreign enterprises from 20 countries around the world.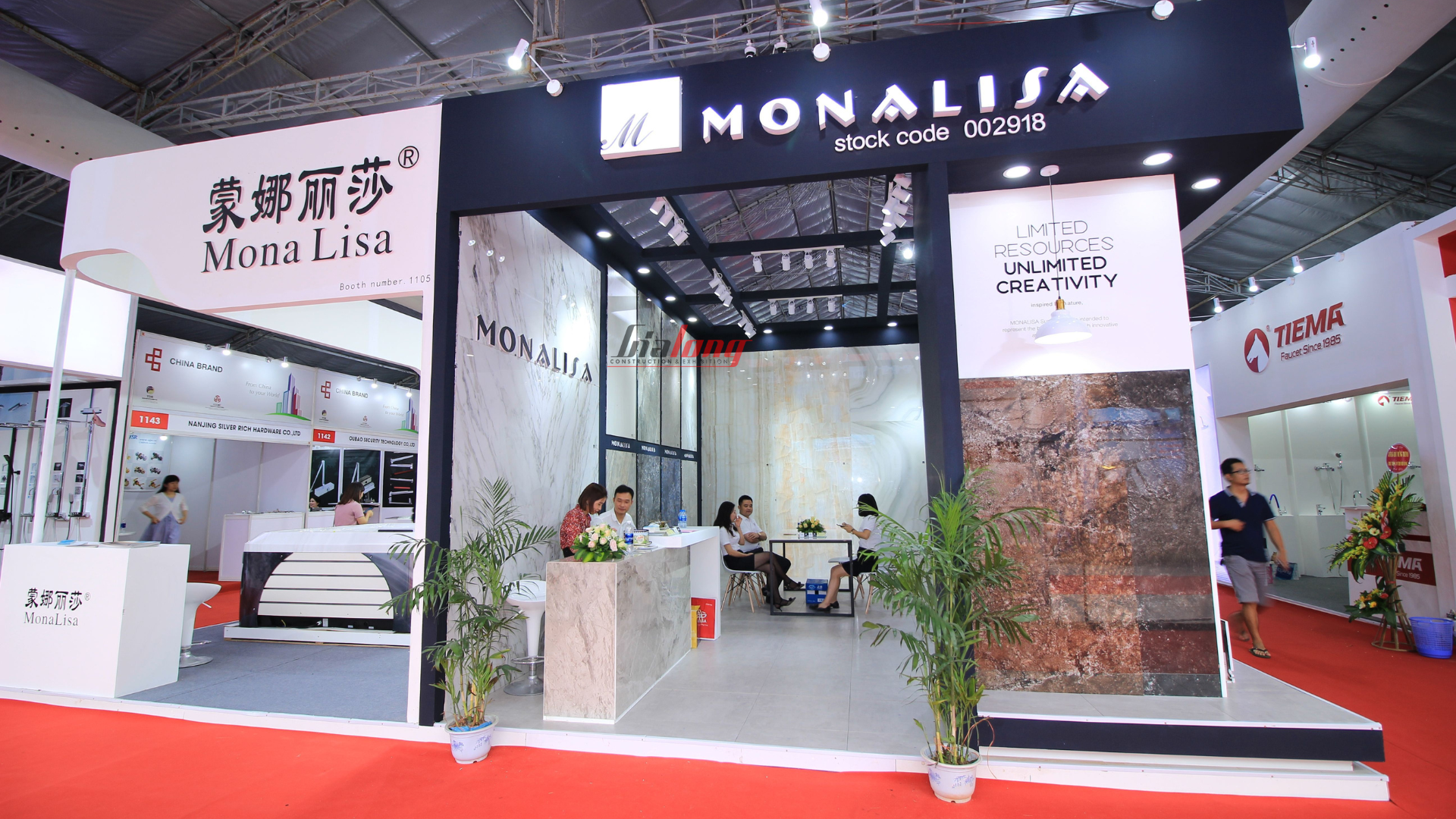 How the main fields appear in this exhibition:
Content

Programme

Equipment & Technology

Logistics
The role of the exhibition Telefilm
The Telefilm exhibition is the only annual television technology event held in Vietnam. With the gathering of many leading companies, manufacturers and suppliers in the field of film making, television technology in Vietnam and the world market.
Come to the film exhibition This time, you will admire the products on display related to the field of filmmaking, radio and film. In addition, it continues to focus on key areas such as developing specialized and diverse channels.
At exhibition participating units can exchange broadcasting content, production organization, and copyright with international channels. At the same time, import and export content as well as opportunities to promote domestic products to foreign markets. Create great opportunities and conditions for radio and television stations in Vietnam to access modern radio technology and television effects from countries around the world.
Design and construction of exhibition booth Telefilm 2023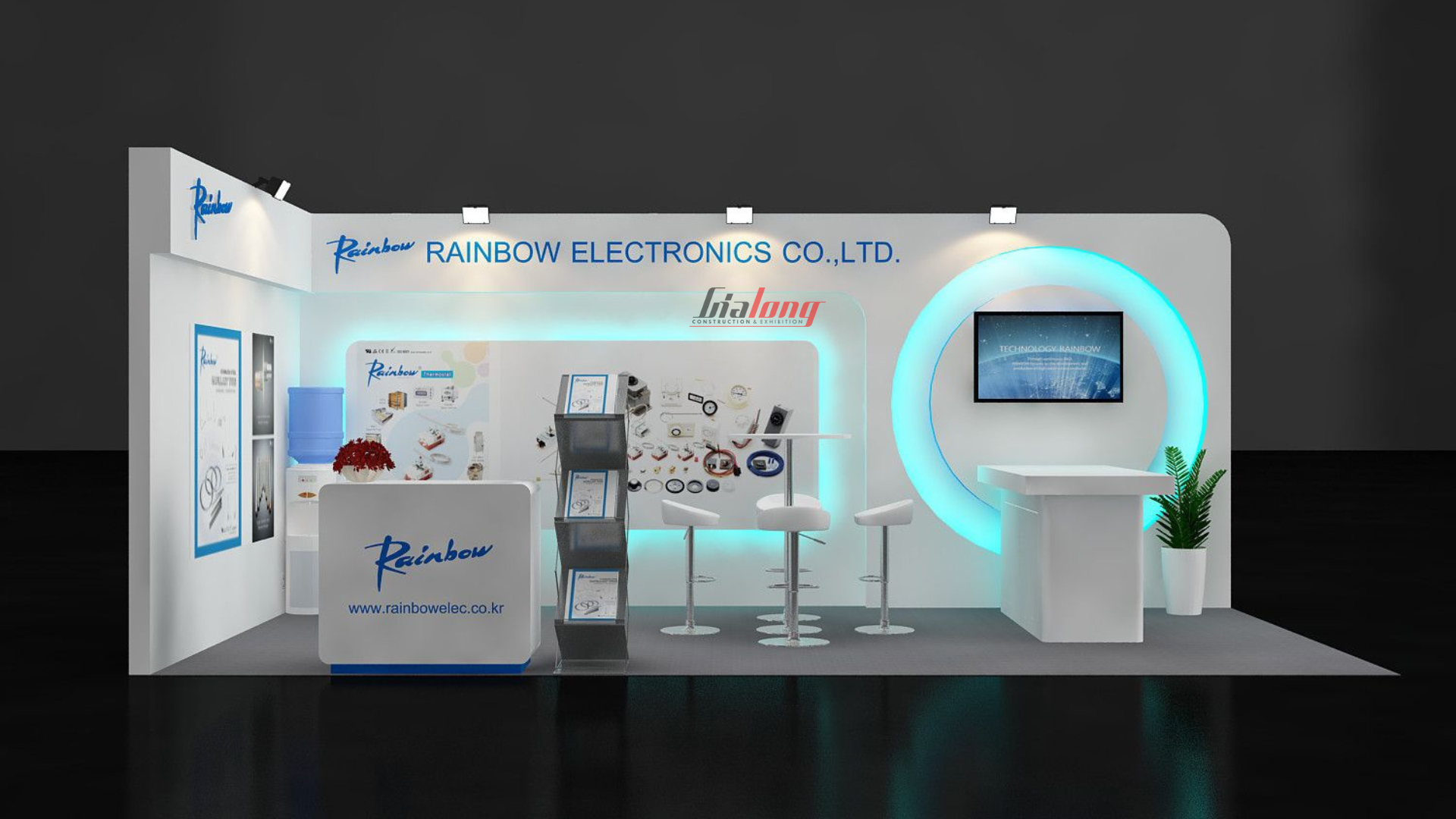 Telefilm not only brings useful knowledge and experiences in the field of film and television, but it is also an opportunity for businesses to exchange and meet partners inside and outside the region. Therefore, it is extremely important to prepare yourself a beautiful and impressive fair booth design to attract customers.
Gia Long is an impressive exhibition booth contractor specializing in construction exhibition booth Telefilm in the market. With nearly 20 years of experience in the industry, along with owning a team of professional, experienced staff. We are confident to contribute to bringing beautiful and impressive booths to customers.
>>See more: VIETNAM ICTCOmm 2023 – Design booth VIETNAM ICTCOmm