The VSIF Expo – Vietnam Industrial Support Industry Fair will take place in December 2023 at SECC, District 7, Ho Chi Minh City. It aims to promote and connect with small and medium-sized manufacturing enterprises in the current industrial support industry, providing favorable conditions to enhance supply capabilities both domestically and internationally.
Overview of VSIF Expo
VSIF Expo 2023 is organized by the Department of Industry and Trade in coordination with the Korea Association of Machinery Industry (KOAMI), the Mechanical and Electrical Enterprise Association of Ho Chi Minh City, and Coex Vietnam. The exhibition will feature approximately 200 booths from domestic and international businesses.
It will showcase detailed components of the latest and most advanced technological products to serve manufacturing in the industrial support industry. The event aims to promote the attractiveness of the domestic market, attracting investment, technology transfer, and seeking partnerships with the participation of international brands. This will enhance domestic branding, promote exports, and stimulate the development of Made-in-Vietnam products.
In addition, within the VSIF Expo 2023 exhibition series, there will be prominent activities and specialized workshops presented by high-level experts from around the world discussing the challenges faced by the Vietnam Industrial Support Industry. These activities will contribute to enhancing competitiveness and opening up new opportunities for cooperation between Vietnamese industrial support enterprises and foreign businesses operating in Vietnam.
Details of VSIF Expo 2023 Exhibition
Date: December 7th – December 9th, 2023
Venue: Saigon Exhibition and Convention Center (SECC), 799 Nguyen Van Linh, District 7, Ho Chi Minh City
Exhibition Categories
The exhibition will display industrial support products from Vietnam and products serving industrial support manufacturing, including specialized booths for manufacturing products, industrial support, and services for manufacturing.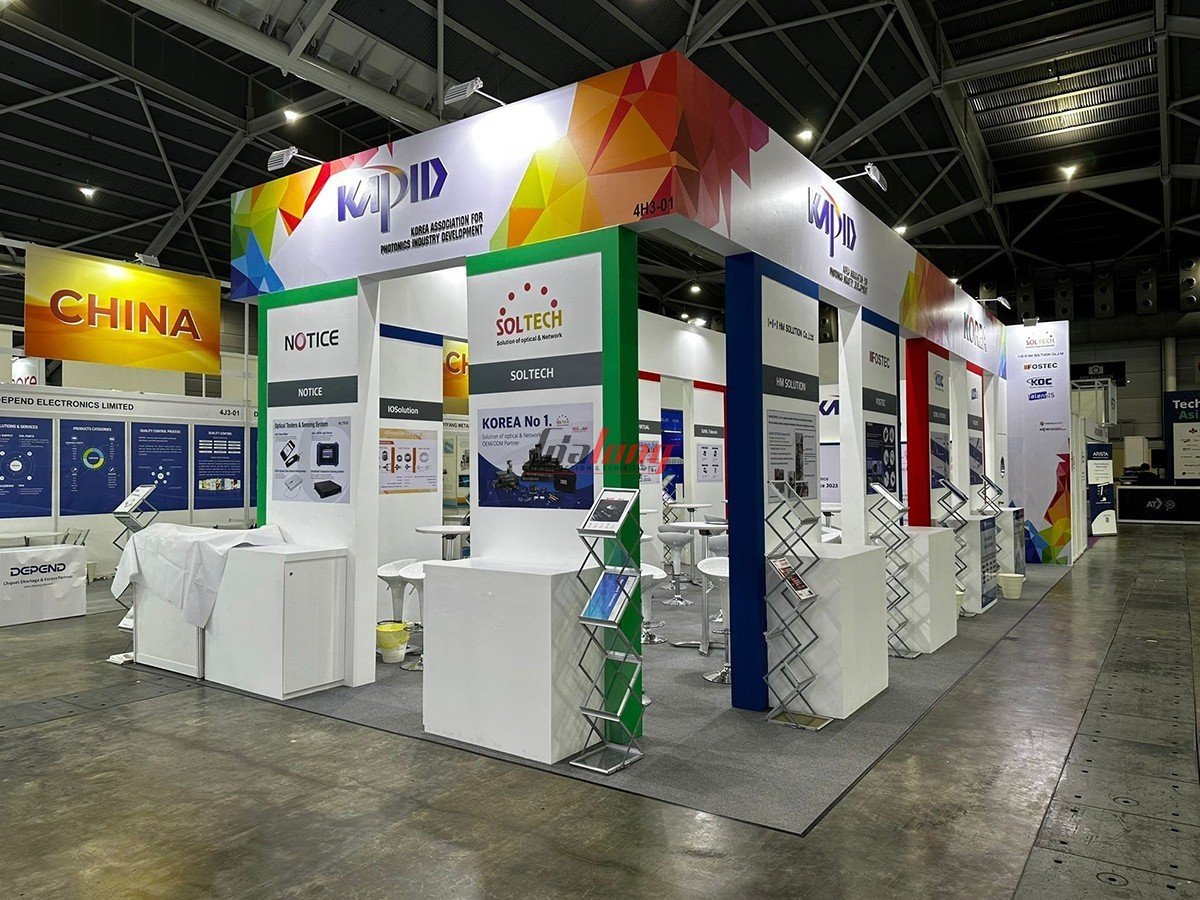 Series of outstanding activities at the exhibition
Opening ceremony of

VSIF Expo

2023 on December 7th.

Promotion and introduction of key industrial product groups and potential industrial product groups from small and medium-sized industrial support manufacturing enterprises in the current context.

International delegation connections: South Korea, Japan, etc., within the framework of the event.

Factory visits and connections between leading industrial enterprises and potential industrial enterprises, both domestic and foreign.

Workshops on various industrial support topics, with all activities taking place entirely free of charge.

Business matching programs connecting buyers and sellers and connecting supply and demand for products between major industrial enterprises and potential industrial enterprises, partners, customers, and consumers both domestically and internationally.
Simultaneous Exhibitions with VSIF Expo
Vietnam Cycle Expo 2023 – International Motorcycle Exhibition in Vietnam.

Vietnam Elevator Expo 2023 – International Elevator, Escalator, and Technology, Accessories Exhibition.

Vietnam Sport Show 2023 – International Outdoor Sports Exhibition in Vietnam.

Vietnam Expo – Vietnam Trade Fair.

Vietnam Hardware & Hand Tools Expo – Exhibition of Hardware and Hand Tools.

Garden & Landscape Vietnam – Exhibition of Gardening and Landscape in Vietnam.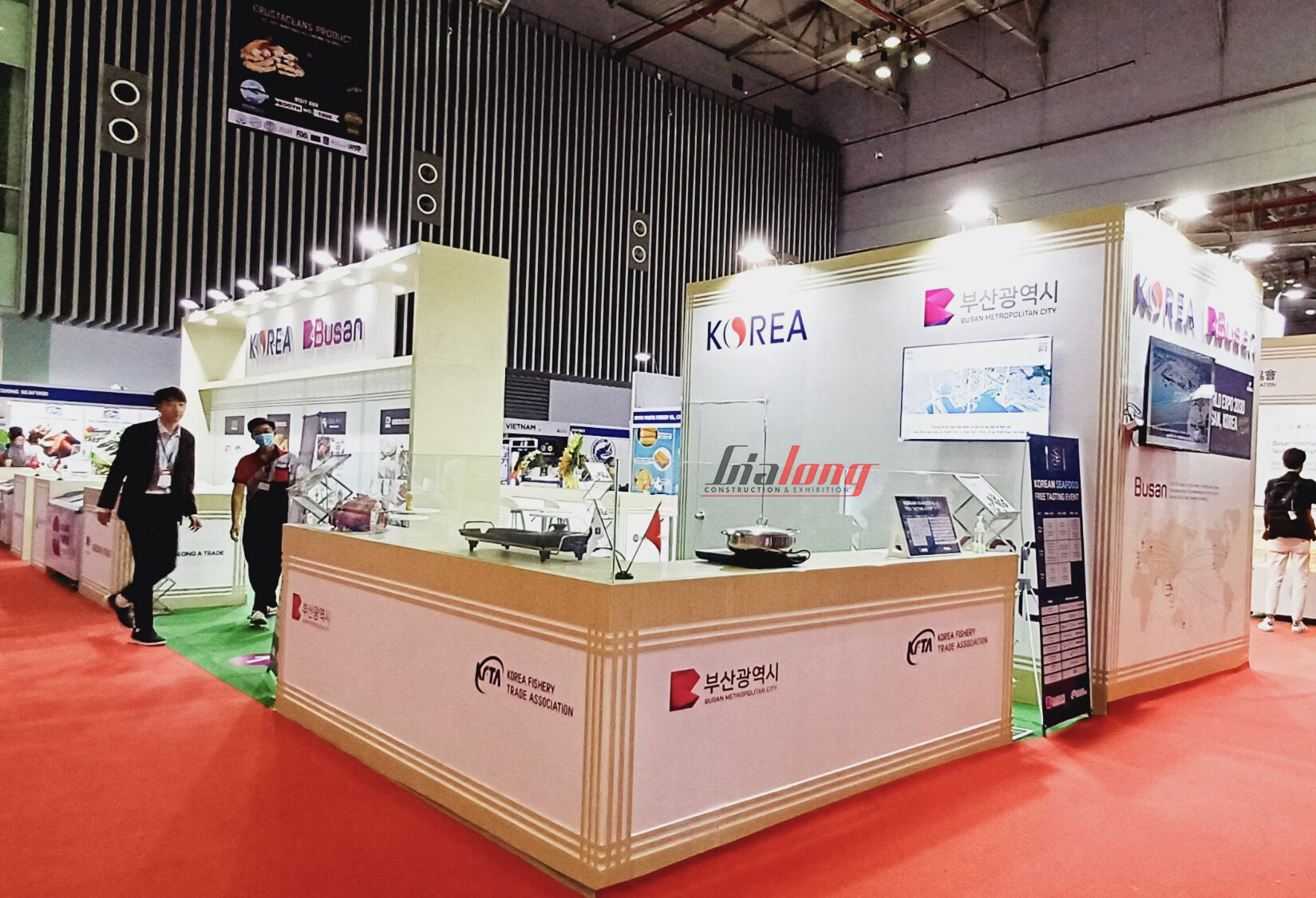 VSIF Expo exhibition booth design and construction company
VSIF Expo promises to introduce and showcase the most advanced industrial machinery and equipment, fostering business trade and cooperation between manufacturers, industry experts, and visitors. This will contribute to the commercial development and investment in Vietnamese and international businesses in the current industrial support industry. Therefore, finding a reputable and professional booth construction service provider is extremely important.
Gia Long is a reputable and high-quality trade show booth design companies in the market, specializing in exhibition events. With nearly 20 years of experience in the industry and a highly skilled team of professionals, we are confident in delivering the most attractive and outstanding booth designs VSIF Expo, ensuring the satisfaction of our customers.
>> See more: VECA 2023 – Exhibition Booth Construction VECA in Vietnam