The Vietnam Hardware & Hand Tools Expo (VHHE), an international trade exhibition specializing in the Hardware and Hand Tools industry, will take place at the Saigon Exhibition and Convention Center (SECC), Ho Chi Minh City in December 2023. With a scale of 400 booths (a 30% increase compared to 2018), it is the fastest-growing trade exhibition in the specialized industry, aiming to contribute to the development of the Hardware and Hand Tools industry in Vietnam.
Overview of Vietnam Hardware & Hand Tools Expo
Organized by VINEXAD, the host of Vietnam Hardware & Hand Tools Expo 2023 has the goal of gathering reputable international brands to promote the attractiveness of the domestic market, thus attracting investment and global supply chain collaboration to enhance domestic brands and boost export development.
Over 350 Vietnamese and international businesses, including major brands like Speedy, Wedo, Wera, CSPS, Makita, Onishi, Tolsen, Mike, Pata, and more, are expected to increase visitor numbers by 30% compared to the previous year (13,056 visitors in 2018). The exhibition covers four main product groups: Reinforcement Equipment, Machine Tools, Hand Tools, and Repair Tools. This creates an advantage for manufacturers and partners to meet directly and experience the latest advanced products in the industry.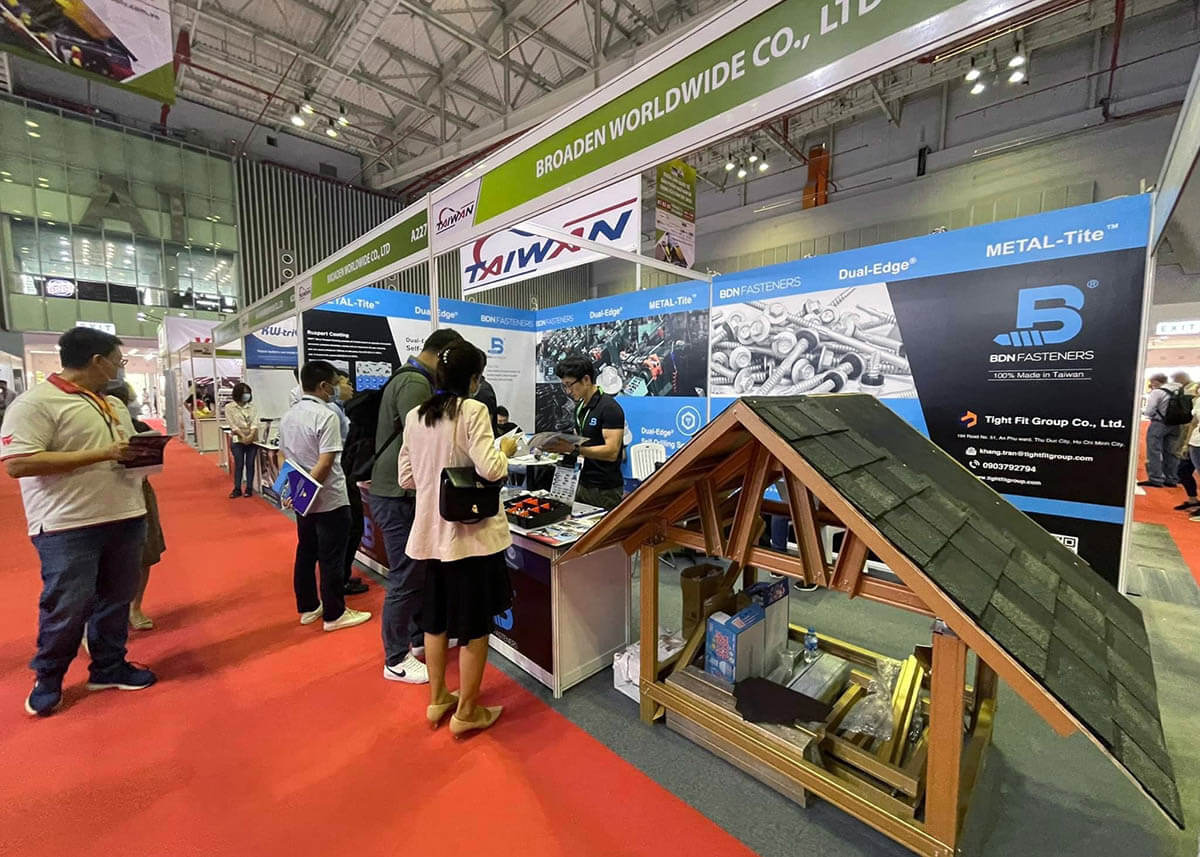 This event is held concurrently with the 21st Vietnam Expo and the International Landscape & Gardening Exhibition, which are part of the product group of the Vietnam Hardware & Hand Tools Expo. Along with experiential activities and interactions with the first DIYers (offline) within the exhibition framework.
Details of Vietnam Hardware & Hand Tools Expo
Date: December 7th – December 9th, 2023
Venue: Saigon Exhibition and Convention Center (SECC) – 799 Nguyen Van Linh Avenue, Tan Phu Ward, District 7, Ho Chi Minh City
Exhibition Categories
Various tools and equipment: Hand tools, Power tools, Pneumatic tools, Auto maintenance tools, Grinding and polishing tools, Welding equipment, Cutting tools, and other tools and equipment.
Metalworking and DIY: Electrical equipment, Automatic equipment, Interior decoration & household items, Paint and chemicals products, Metal materials in construction, and DIY repair tools.
Reinforcement equipment: Manufacturing equipment, Bolts, nuts, screws, Mechanical springs, Pipe connecting materials, and reinforcement materials.
Locks, safety products, and labor protection: Various types of safes, Anti-theft equipment, Labor protection and safety equipment.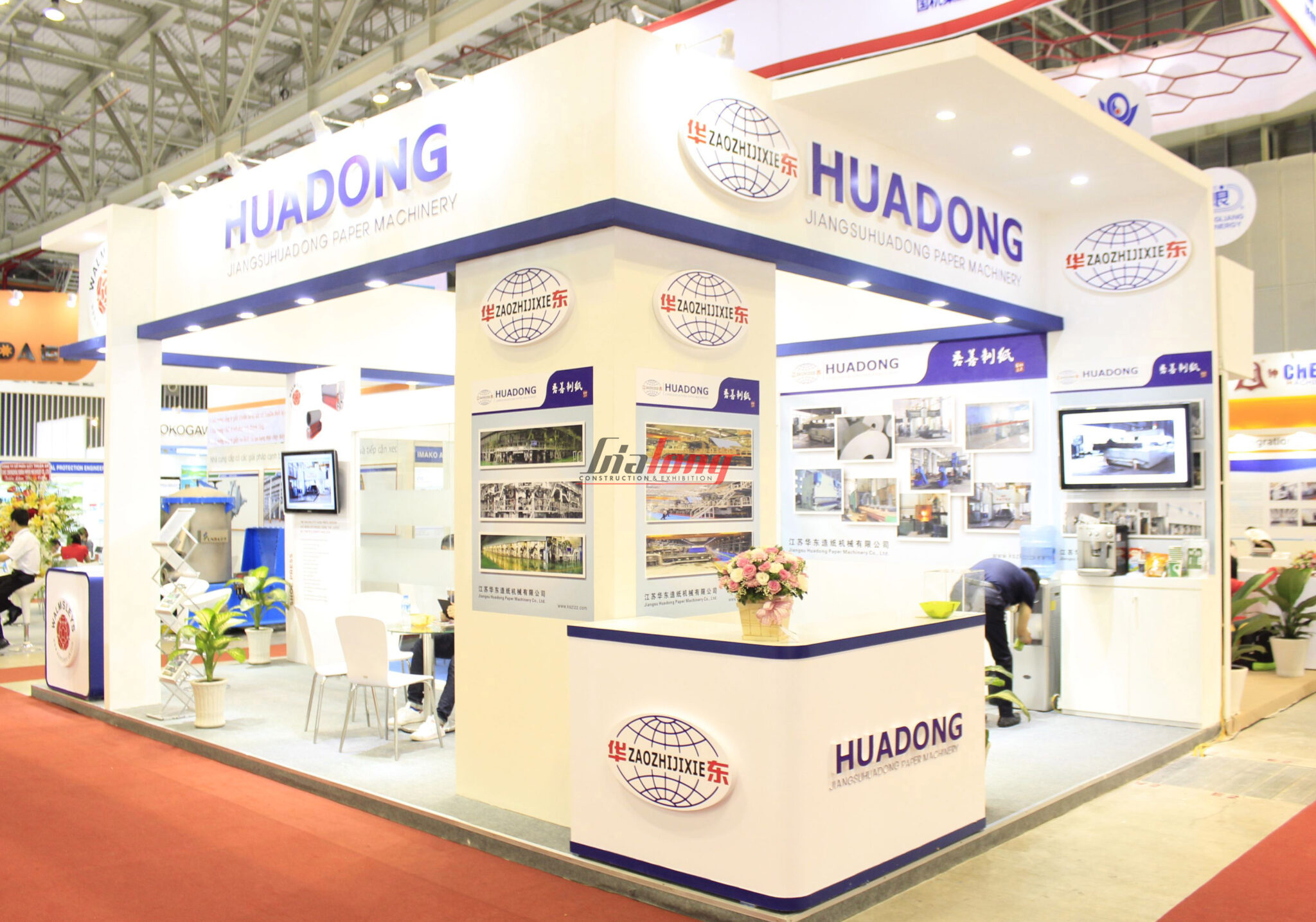 Professional Advertising Campaign
The specialized international trade exhibition Vietnam Hardware & Hand Tools Expo 2023 will be extensively promoted in major Vietnamese newspapers and magazines.

Television coverage on the overall situation of the Vietnam Hardware & Hand Tools Expo and individual exhibitors.

Over 100,000 direct invitations sent to potential customers and 50,000 invitations sent to partners of participating businesses.

Invitations sent to 500 VIP guests attending the opening ceremony of the exhibition.

Press conferences to introduce updates about the exhibition will be held two weeks before the opening date. Sixty outdoor banners and transparent banners will be hung during the exhibition.

All official information will be regularly updated on the exhibition's website.
Program of Activities
Participation from representatives of the Ministry of Science & Technology, the Ministry of Industry and Trade, the Ministry of Planning & Investment, the People's Committee of Ho Chi Minh City, trade promotion centers in Ho Chi Minh City and nearby provinces, international trade promotion organizations, and representatives of domestic and foreign enterprises.

A series of seminars, conferences, and study tours will take place entirely for free.

A business matching program between buyers and sellers will be conducted directly at the event.

Experience the DIY Vietnam Workshop

Experience and interact with the first DIYers (offline) with the aim of inspiring trends that have been popular worldwide. The DIY community in Vietnam has formed over the past 10 years, aiming to promote commerce for manufacturers and provide quick access for users.

Mr. Vinh (Founder – CEO of LamMoc Store) shared that "Vietnam Hardware & Hand Tools Expo is where brands will introduce new products and see how they are received, allowing importers to gauge market demand for each product." This event will connect businesses that are in the Hardware and Hand Tools industry and are working on development projects, serving a customer group ranging from landscape design companies to restaurants, schools, offices, families, and more.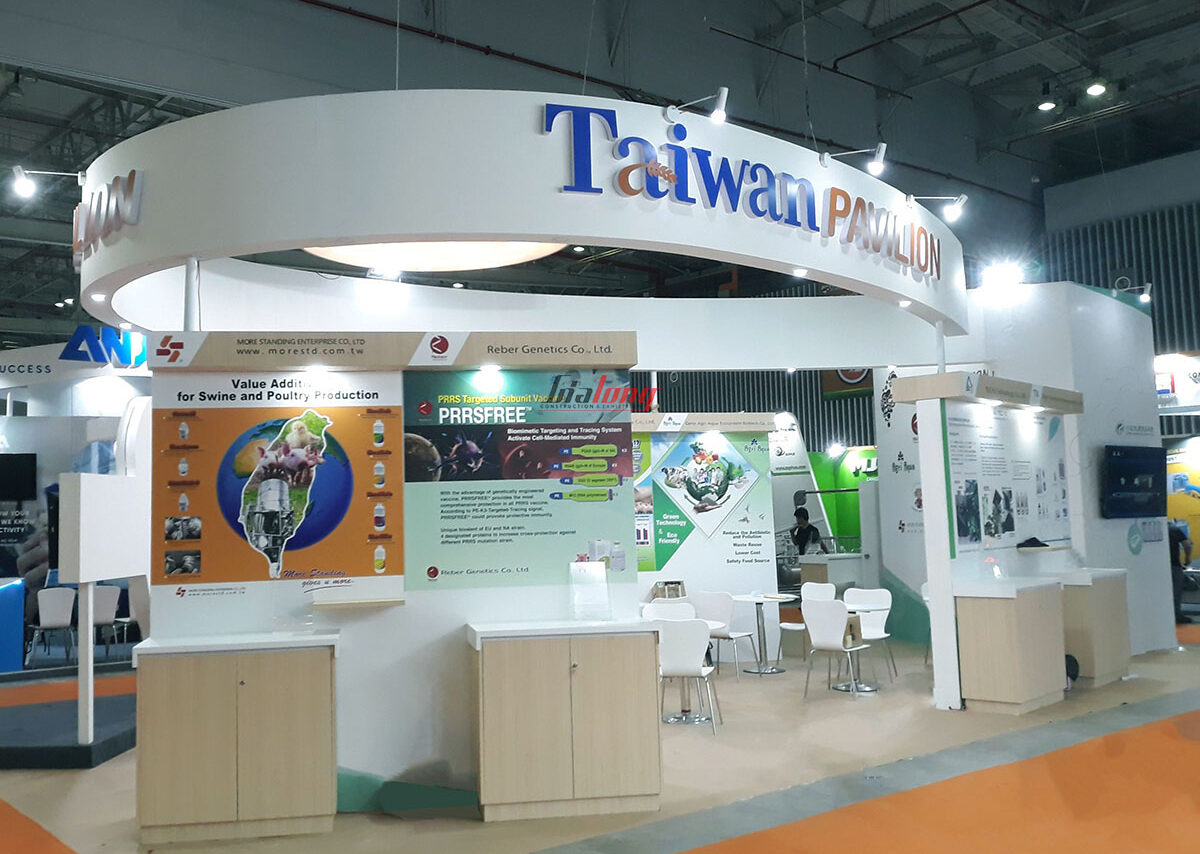 Booth Design and Construction Services for Vietnam Hardware & Hand Tools Expo
Vietnam Hardware & Hand Tools Expo promises to be the place for businesses to showcase and introduce their products to visitors. Along with seminars, discussions, and sharing experiences from experts, the event will serve the production process of enterprises.
Gia Long is a trusted and high-quality booth design company in the market, specializing in exhibition events. With nearly 20 years of experience in the industry and a highly skilled team of professionals, we are confident in delivering the most attractive and outstanding booth designs Vietnam Hardware & Hand Tools Expo, ensuring customer satisfaction with our booth construction services.
>>See more: ISME Vietnam 2023 – Exhibition booth construction ISME Vietnam