Vietwater 2023 – The international exhibition dedicated to the Water Supply, Water Treatment Technology, and Wastewater Treatment sector in Vietnam, is set to take place in October 2023. The exhibition is organized by Informa Markets Vietnam to provide business opportunities for all attendees in this industry and beyond. Notably, Vietwater will be co-located with WETV – the leading international exhibition in Transport, Waste Treatment, and Environmental Technology in Vietnam.
Overview of Vietwater 2023
In 2023, the 14th edition of Vietwater returns to Vietnam, promising excellent opportunities for business development within the industry. With nearly 500 exhibiting companies from 25 countries and territories, the exhibition brings a diverse range of participants.
The organizer, Informa Markets, brings a platform for trading and business development in the Water sector to the market. With a portfolio of over 550 international B2B events and brands across industries such as Construction & Real Estate, Fashion & Apparel, Healthcare & Pharmaceuticals, Food & Beverage, Health & Nutrition, and many more.
Attending Vietwater 2023 is a chance to participate, experience, and contribute to building a trading platform and business development for Vietnam's water industry. The event showcases advanced products, optimal solutions, and aids the sustainable development of the water sector.
Moreover, within the framework of the exhibition, there will be a series of outstanding activities and programs, including technical workshops, international conferences, business networking events, and various marketing campaigns.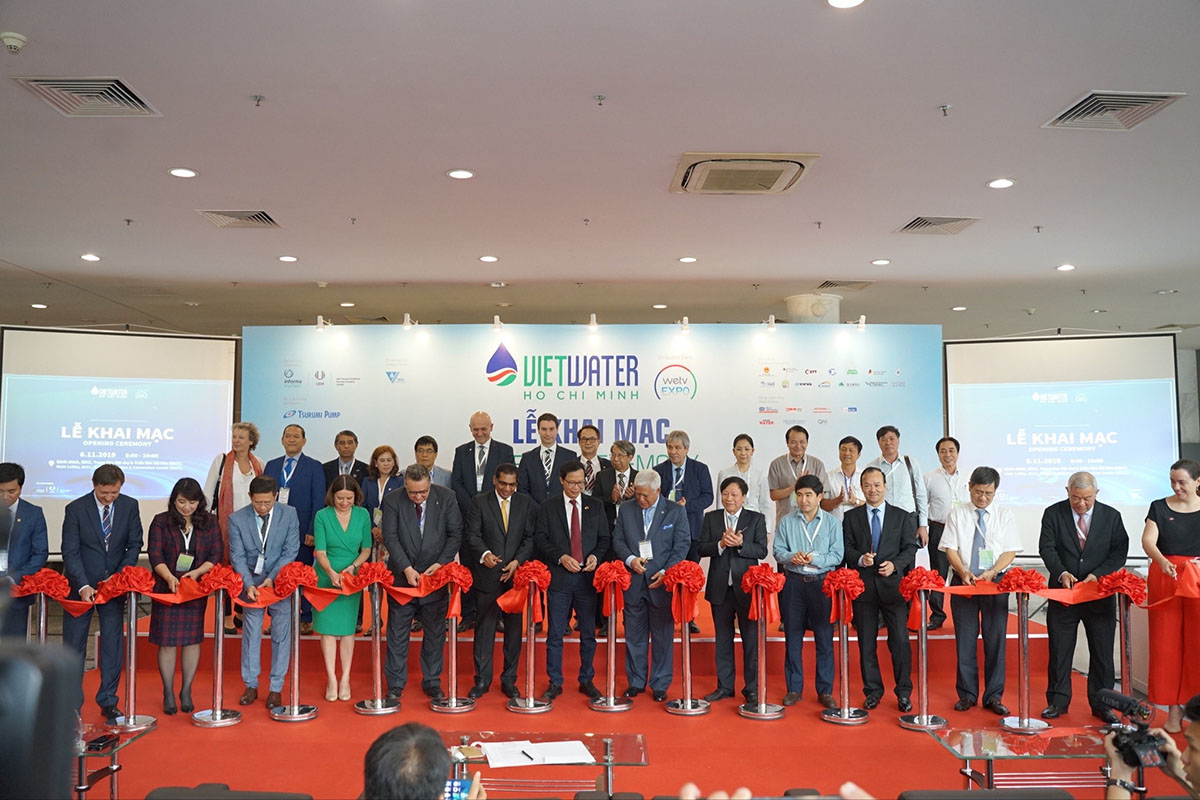 Detailed Information about Vietwater
Date: October 11 – 13, 2023.
Venue: Saigon Exhibition and Convention Center (SECC), 799 Nguyen Van Linh, District 7, Ho Chi Minh City.
Exhibition Scale
Over 10,000 m² of exhibition space.

450+ exhibiting companies.

10,000+ attendees.

Representing 25+ countries and territories.

12+ customer groups.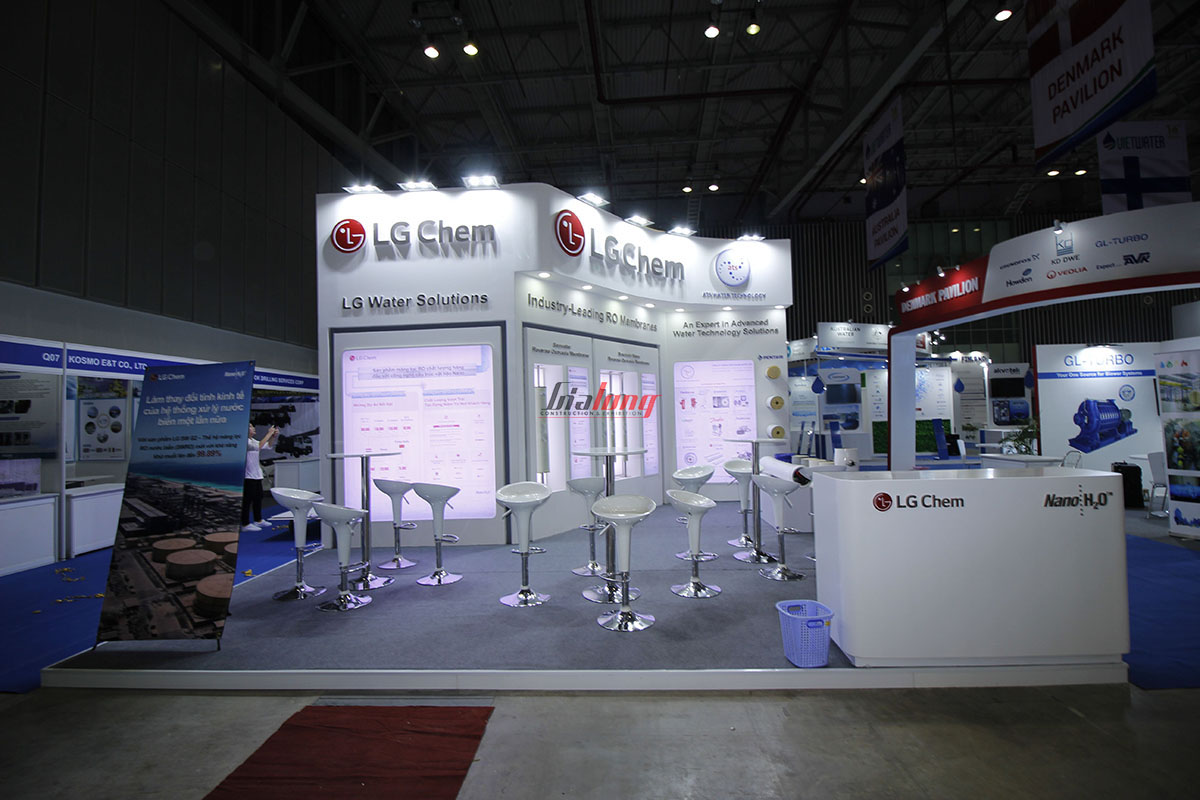 Exhibited Industries
Exhibited sectors at Vietwater include bottled water production, desalination and decontamination, disinfection & bio-pollution control technology, floating technology, green technology & sustainable water, urban water supply management, industrial water treatment & management, drainage, urban waste management, natural treatment systems, non-revenue water (NRW), hazardous removal & nutrient recovery, particle removal technology, water pipes & fittings, pumps & valves, rainwater harvesting technology & management, raw water quality monitoring systems, drainage & wastewater systems, sludge treatment technology, smart meters, solid waste management, rainwater & ultra-pure water, environmental treatment technology & waste transport, irrigation & drainage, and more.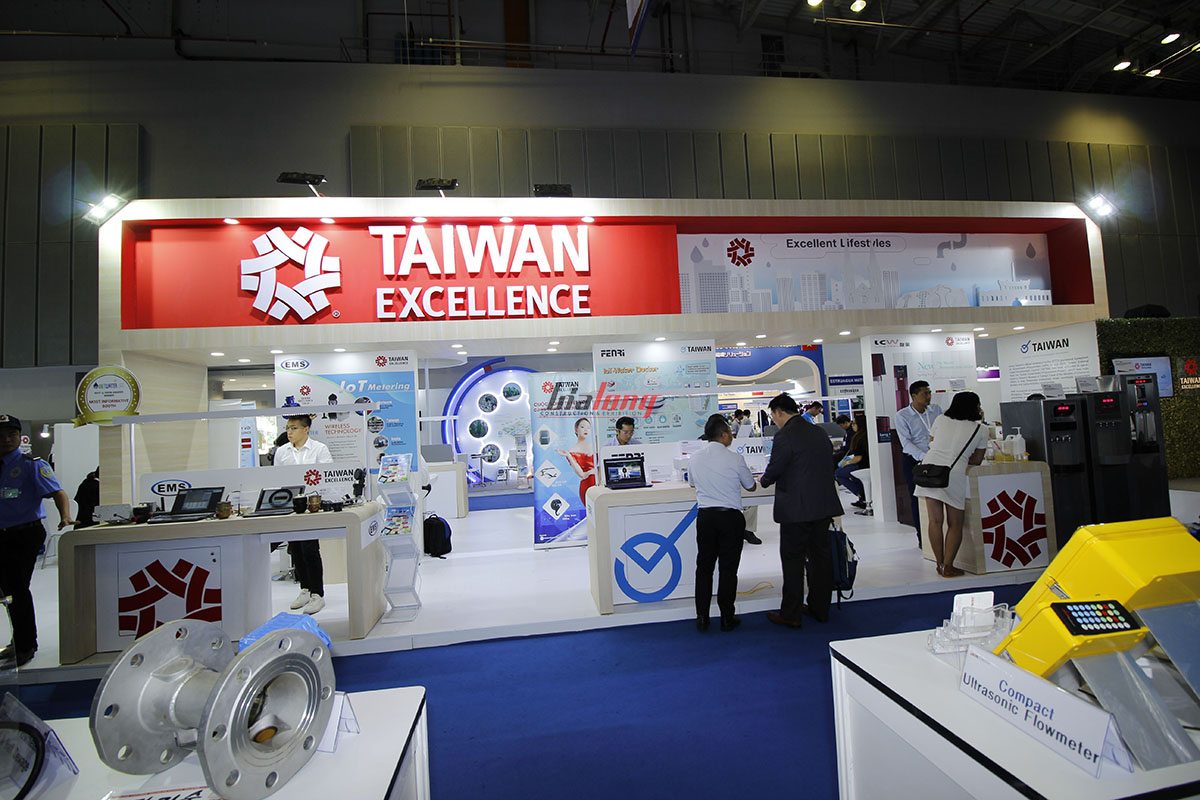 Reasons to Participate in Vietwater 2023
Leading exhibition in the water and wastewater treatment sector in Vietnam.

Vietwater

2023 gathers over 500 domestic and international suppliers showcasing products and services to the business community.

A platform to explore thousands of advanced products and technologies from around the world.

A trusted hub for business networking with industry experts over the years, connecting through product trials and technology workshops.

A hub for top-quality suppliers, with diverse options from over 25 countries/territories, providing opportunities for sustainable business collaborations.

Stay updated on trends in Vietnam's water and wastewater treatment sector.

Offers a series of exceptional specialized workshops in partnership with the Vietnam Water Supply and Sewerage Association and workshops by exhibitors.
Event Program Highlights
Opening ceremony and exhibition workshops.

International conference on Vietnam's water sector.

Business networking events.

Workshop on "Waste Sorting at Source and Urban Waste Recycling Technology – Opportunities and Challenges."

Technical workshops on Vietwater 2023.
Gian hàng tại triển lãm – Exhibition booth design
Exhibition Booth Design and Construction Company for Vietwater 2023
Vietwater 2023 drives sustainable development in the Water Supply, Water Treatment Technology, and Wastewater Treatment sector in Vietnam, not only providing business networking opportunities but also delivering specialized knowledge to attendees directly at the exhibition. This knowledge is shared by renowned experts and companies through international conferences and specialized technical workshops. Therefore, participating businesses need to invest in exhibition booth construction Vietwater in the most impressive and large scale.
To have an eye-catching exhibition booth design that attracts the attention of numerous Vietwater 2023 attendees, contact Gia Long. With nearly 20 years of experience in the industry, we take pride in being the specialized exhibition booth designers contractors provider for Vietwater nationwide.
>>See more: Vietnam Wood 2023 – Exhibition Booth Construction for Vietnam Wood