VECA 2023 – The international exhibition specializing in control, automation and industrial equipment officially takes place in Vietnam in November 2023 with 350 domestic and international participants. Within the framework of the event, there are activities, business forums, exhibitions to introduce products and new technologies typical of the Automation industry, etc.
A few words about VECA
From 2022, the Association of Automation (HAuA) and Vietnam Advertising and Exhibition Joint Stock Company (VIETFAIR) have signed a memorandum of cooperation to annually organize traditional activities "Automation Festival". Urbanization of the city. Ho Chi Minh". Event VECA 2023 takes place alongside the Machinery, Equipment and Technology Exhibition (Vinamac expo 2023).
This is an opportunity for businesses to promote their brand's products and services to a large number of domestic and international visitors and businesses. Coming to VECA, visitors can easily access prestigious and quality products from 500 display booths from participating Vietnamese and international brands. Along with a series of specialized program events, senior experts present trends and solutions in the industry.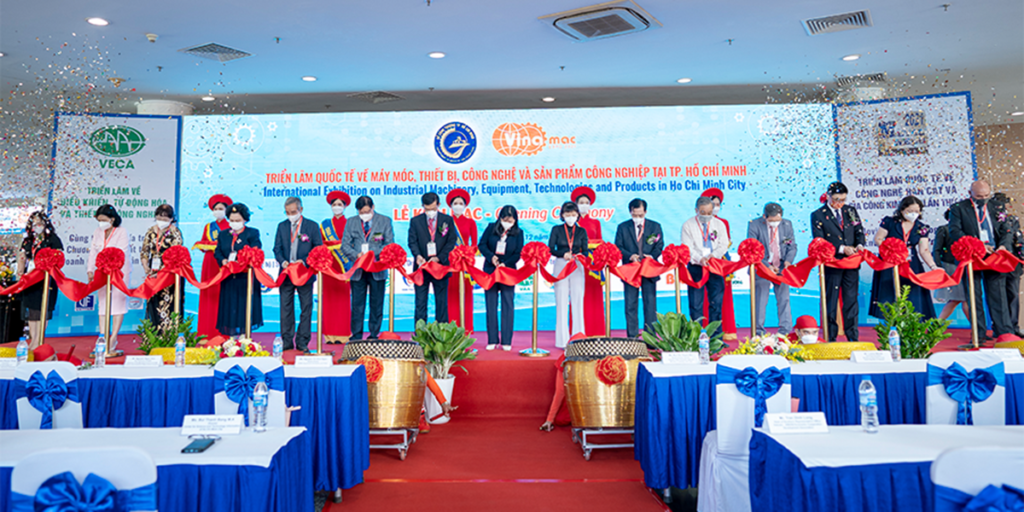 Detailed information about VECA 2023
Time: November 15 – 17, 2023
Venue: Saigon Exhibition and Convention Center (SECC), Vietnam.
City People's Committee. Ho Chi Minh
Department of Industry and Trade of the City Ho Chi Minh
Ministry of Industry and Trade – Department of Trade Promotion 
Department of Industry and Trade, Trade Promotion Center.
More than 500 booths on display
350 ApplicationsinyouttoodComing from countries: Europe – America, India, Japan, Korea, China, Taiwan, Hong Kong – China, Singapore, Laos, Cambodia, Thailand, Vietnam…
Exhibition category
Industrial machinery and equipment
Construction machinery, transport vehicles, forklifts, warehouse transportation equipment, agricultural machinery, garden machinery & tools, air compressors and pressure gauges, refrigeration equipment systems, hand tools hands, construction and packaging machines, motors, industrial valves, bearings, production and processing lines, …
Control, Automation
Automating human and machine interfaces, automation software, fully integrated automation systems, face recognition based on AI technology, SCADA, DCS, CAD/CAM/CIM/CNC systems, Embedded systems, PLC technology, PC/104, PXI, IPC, modeling and manufacturing processes, process control technology, laboratory automation, intelligent measurement systems, measurement and control networks , actuator sensor.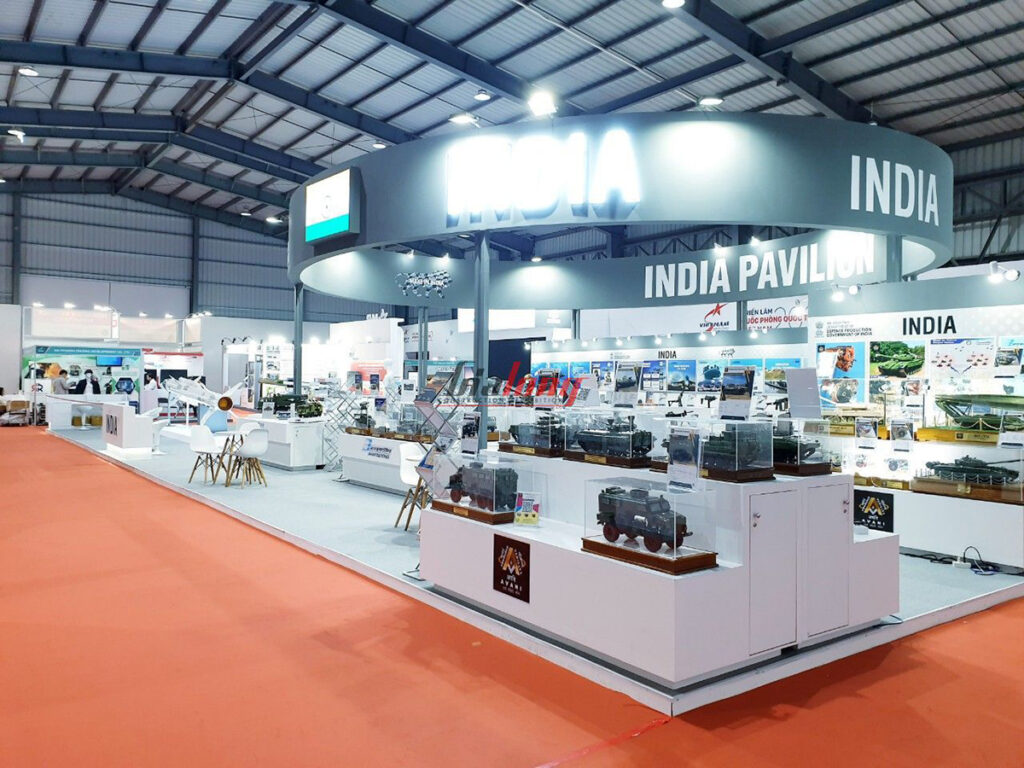 Welding, cutting and machining technology
Welding and cutting equipment and components, Metal processing, grinding wheels,…Iron and steel, metallurgy, metal casting, heat-resistant materials, screws and screws, rivets, screw molds, titanium, steel pipes and materials anti-abrasion, Manufacturing machinery.
Equipment for the plastic and rubber industry at VECA
Machinery Plastic and rubber industry equipment such as injection molding, rotational molding, plastic cutting machines, mixers, dryers, label peeling machines, mold and bottle cleaning machinery, etc. Sealing machines, extruders, machine presses, rolling mills, rubber/silicone injection machinery and equipment, longitudinal slitting machines, tire manufacturing machines…
Main program series of activities
Program to develop businesses and products and services in the control, automation and industrial equipment industries

The seminar introduced advanced industrial equipment and products, as well as measures to promote business development, affirming the prestigious quality in Ho Chi Minh City in particular and Vietnam in general.

The exchange and discussion program on "Business difficulties and problems that need to be resolved", helps businesses have solutions to promptly overcome difficulties and problems for businesses.

Forum of businesses in the field of Control and Automation.

Daily activities: Connecting trade, introducing new technology and products of the brand at the main lobby stage and exhibition display area. Appreciation program: giving gifts to groups of specialized visitors at

VECA 2023

, and at the same time supporting lunch costs and part of travel and accommodation costs for out-of-province visitors away from the city. HCM from 150 km or more,…
Some regulations on display
Do not display products and services on the list of goods banned from trading, banned from import, or not yet allowed to circulate in Vietnam.

No selling or giving away at the exhibition

VECA 2023

, specifically goods that do not comply with specialized management regulations

Failure to register or not notify state management agencies according to regulations, the content of notification or registration is not truthful.

Do not conduct promotions in the form of discounts on goods and services that exceed the maximum allowable discount according to regulations.

Do not promote cigarettes or alcohol with an alcohol content of 30 degrees or more in any form.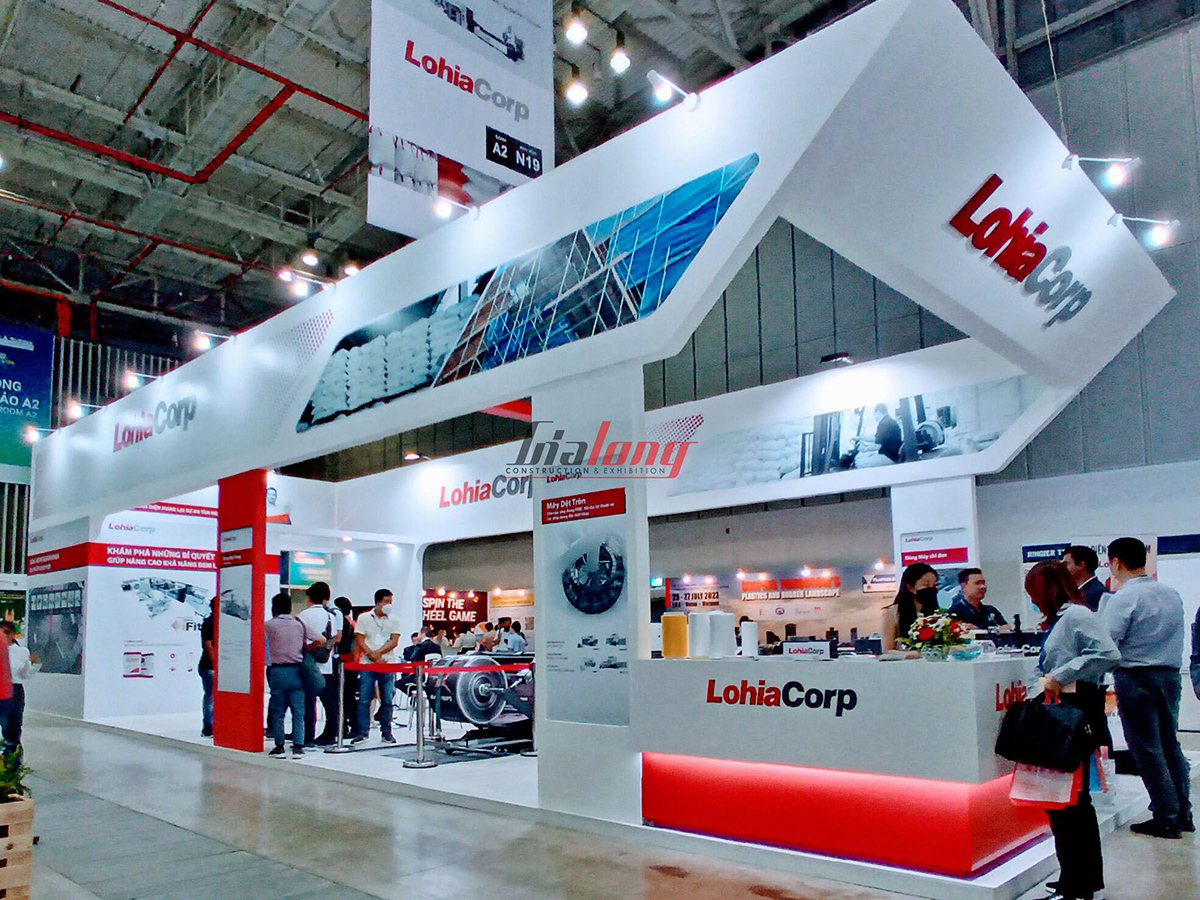 VECA 2023 Booth Design and Construction Company
VECA 2023 promises to be the placeUpdate knowledge of new trends, at the same timeIntroducing modern equipment and products, brings useful experience in the industry control, automation and industrial equipment VietNam. To find a reputable exhibition contractor who owns the most outstanding quality booth design at VECA 2023, please contact us.
With nearly 20 years of experience in the industry, Gia Long is proud to be a contractor specializing in exhibition booth construction at VECA . Professional and reputable in the market. We are committed to providing samples of exhibition booth design unique and most impressive, ensuring customer satisfaction.
>> See more: Vietnam Cycle Expo 2023 – Exhibition Booth Design Vietnam Cycle Expo