Vietnam PrintPack – The 20th International Exhibition on Packaging, Printing, and Food Processing Industry will take place from September 27th, 2023 to September 30th, 2023 at the Saigon Exhibition and Convention Center (SECC). This event provides a valuable opportunity for businesses to showcase and introduce their products and services to potential customers.
Introduction to the Vietnam PrintPack Exhibition
Vietnam PrintPack is an international exhibition in the packaging and printing industry in Vietnam with over 15 years of experience, making a significant impact in the field. It offers excellent access to local businesses for exhibition participants.
Vietnam is one of the rapidly growing economies in Asia, poised for further growth in 2016. The domestic packaging, printing, and food processing sectors are also on the rise. This presents a favorable time for businesses to embark on a path towards potential profits.
The event is organized by Vietnam Exhibition and Advertising Corporation (VINEXAD) in collaboration with Yorkers Trading and Marketing Co., Ltd. It promises to be an ideal destination, attracting over 15,000 visitors to explore and showcase at the exhibition.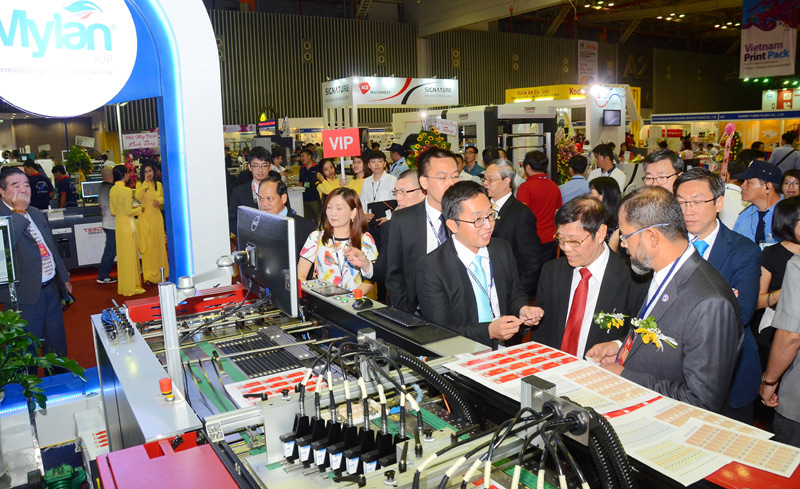 Key Points about Vietnam PrintPack 2023
Scale of the Event
Vietnam PrintPack 2023 has a significant impact on the industry with the participation of 375 leading exhibitors from 18 different countries and territories. There were approximately 16,000 trade visits, a growth of over 8.2% based on statistics.
In 2023, the exhibition is projected to feature 800 booths with the participation of over 500 exhibitors. The total display area will reach 15,000 square meters. The exhibition will take place both online and in-person simultaneously to cater to various visiting preferences.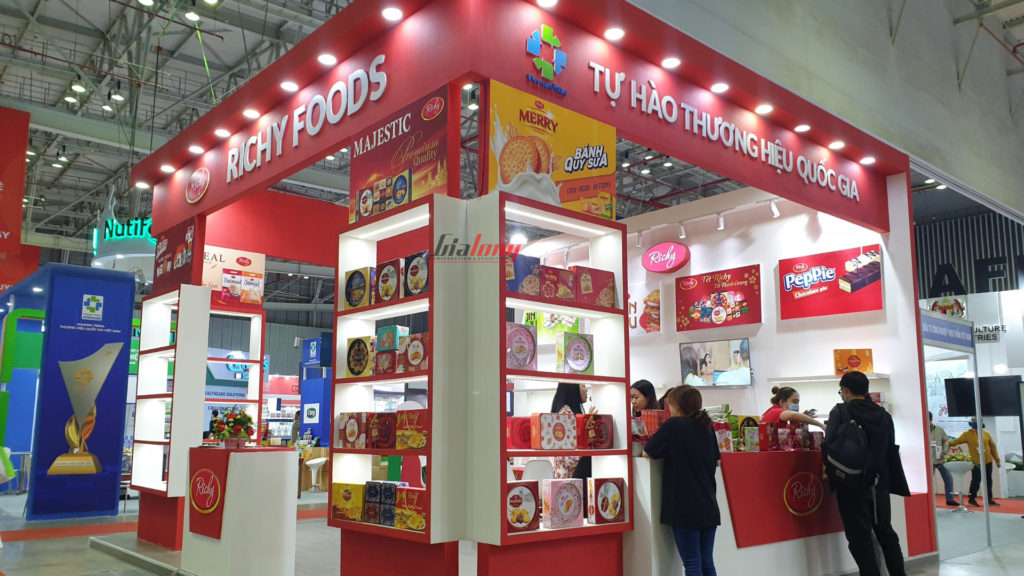 Displayed Industries
Packaging
Coding and marking, paper bags, folding cartons, packaging machinery, packaging materials, quality control systems, flexible packaging, glass bottles, plastic containers, and other materials and equipment related to the packaging industry.
Printing
Color measurement equipment, coating equipment, envelope-making machines, inks, ink mixing systems, cutting tools, printing presses, numbering machines, post-printing machinery and equipment, printing and packaging production systems, printing materials & support, silk printing, lithographic printing.
Label Printing
Materials & accessories, label printing equipment, pre-press systems & plate-making equipment, label inspection & printing service, anti-counterfeit technology, RFID & barcode encoding equipment, security label solutions & applications.
Paper and Cardboard Boxes
Consumer packaging materials, folding and gluing equipment and components, digital corrugated board printers, MIS and plant systems, paperboard, corrugated cardboard, waste management, and packaging.
Workshops and Seminars
In addition to display activities and product introductions, Vietnam PrintPack also provides visitors with the latest trends and information about the current printing and packaging market.
In 2023, the exhibition will focus on workshops organized by the Ho Chi Minh City Printing Association and the Vietnam Packaging Association. These will cover industry directions, changes, and the application of advanced technologies in the future.
Benefits of Participating in the Exhibition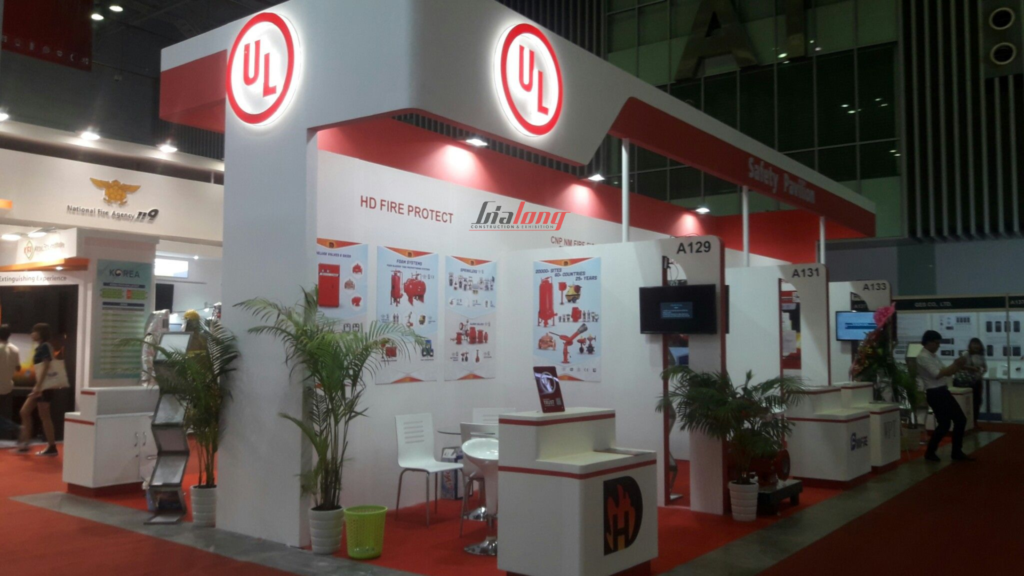 With the goal of meeting customer desires, the organizers provide opportunities for participating brands to maximize their brand exposure effectively.
Information about participating units: Relevant information about participating units, including product lists and contact information, will be adjusted and displayed on the website to serve the best reference purposes for visitors.
Online product list: Five reference products for visitors are expected to be posted on the website for free. However, additional products will be subject to fees for advertising purposes.
Press releases for participating units: Specifically, participating exhibitors will receive one free press release on the official exhibition website.
Invitations: The organizers will send free invitations to participating exhibitors and suppliers. However, the organizers reserve the right to determine the quantity of invitations.
Additionally, the organizers will issue invitations for exhibition participation for visa applications.
Reputable and Quality Exhibition Booth Design and Construction for Vietnam PrintPack
Vietnam PrintPack Exhibition introduces and provides valuable information about the current market trends in printing and packaging. This is an opportunity for businesses to showcase their products, enhance their value, and increase brand recognition among potential customers. Therefore, preparing an attractive and impressive Vietnam PrintPack exhibition booth design is crucial, and many businesses are interested in this aspect.
Gia Long is a specialized exhibition booth designers contractors. With over 20 years of experience in the industry and a team of experienced staff, we confidently bring unique and impressive exhibition booths to our customers.
If you encounter challenges or have inquiries regarding finding a reputable booth construction company for Vietnam PrintPack, please contact us for dedicated consultation.
>>See more: ITE HCMC 2023 – Exhibition Booth Design for ITE HCMC in Vietnam