GAMING VIETNAM It's a major international event in the field of games and video games in Vietnam. With the goal of improving and developing more electronic entertainment methods to meet people's needs.The country is in the process of expanding and promoting services prize electronics to new heights.A place gathering leading domestic and international enterprises to supply and manufacture breakthrough components, systems, solutions and applications.
Total about GAMING VIETNAM 
The exhibition is supported by the Ministry of Information and Communications, the Ministry of Industry and Trade, the Ministry of Science and Technology, together with the Association of Industry and other organizations.
Come to GAMING VIETNAM is an opportunity to meet and exchange,promote brands and products, discover exhibition booth design GAMING VIETNAM, search connections, expand markets. Creating opportunities for technology transfer, service development, with trade promotion activities, enhancing investment cooperation, contributing to improving the competitiveness of Vietnamese enterprises.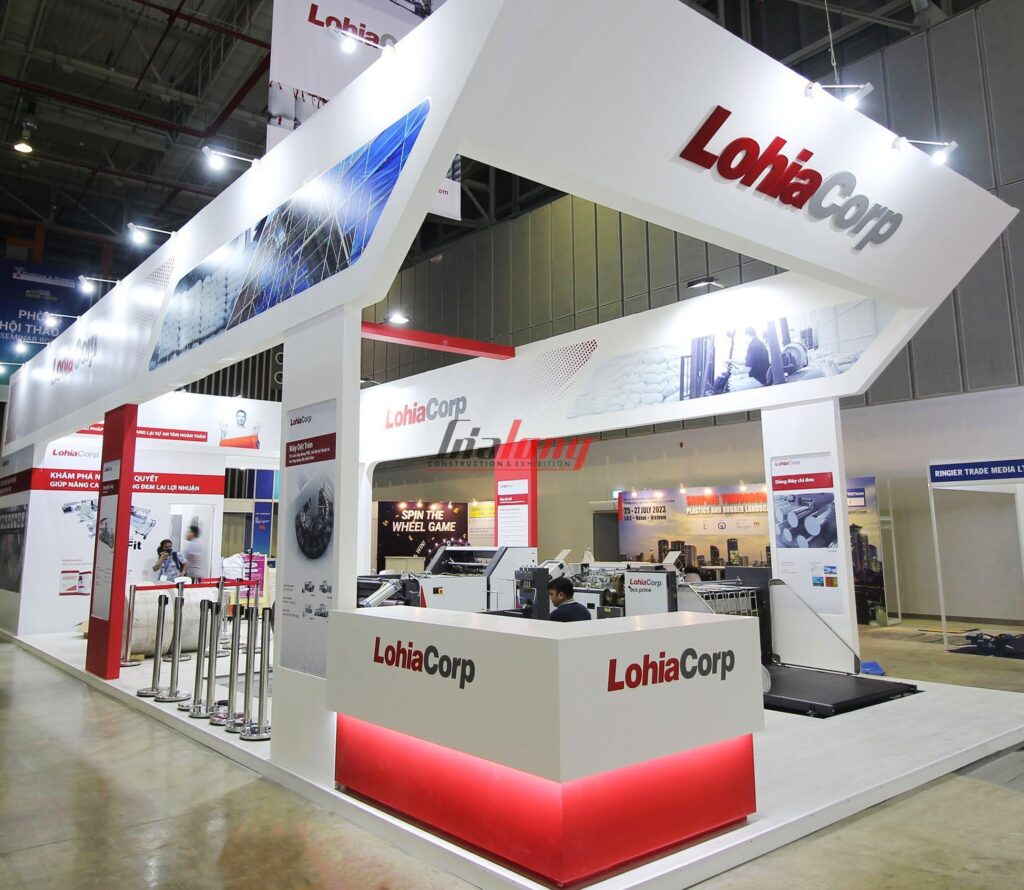 DIt is expected to attract the participation of more than 200 exhibitors and nearly 100 units in the water countryeconomy. This event brings together notable names not only in Vietnam but also from countries such as the US, Korea, Hong Kong, Japan and China,…
Update the latest technology trends, scientific and technical applications in the industry.GAMING VIETNAM 2023 promises to bring breakthrough growth, anticipate trends for the game industry this year!!
Detailed information about GAMING VIETNAM 2023
Time takes place:June 8 – 10, 2023 (Thursday – Saturday)
Venue of the event: at Saigon Exhibition Center (SECC), Ho Chi Minh City, Vietnam.
QuytissueshowdisplayinGAMING VIETNAM 2023
Industry displayed:
Video games on mobile operating systems (iOS, Android, ..)

VR/AR virtual reality game area

Display area for peripheral devices, control devices

Virtual reality glasses, 3D displays, audio-visual devices and sensors

Multi-platform electronic entertainment game area, ..
Showing product:
Gaming equipment: keyboards, game consoles, mice, headsets and other accessories.

Cloud technology: solutions and technologies that allow players to access and play online games flexibly and conveniently.

Mobile devices and applications: mobile phones, tablets, smartphone control devices, 3D display, audio-visual equipment, sensor equipment and mobile applications related to electronic games and entertainment. 

Software, programs: software engineering, game demos, nVR/AR content,application use,…
A series of activities taking place at GAMING VIETNAM 2023
TRADE CONNECTION/ BUSINESS MATCHING
K1:1 direct trade connection with more than 400 Vietnamese and international businesses participating, meeting and connecting with 250 appointments before businesses have the opportunity to approach a variety of potential partners and promote their business network and 175 meetings.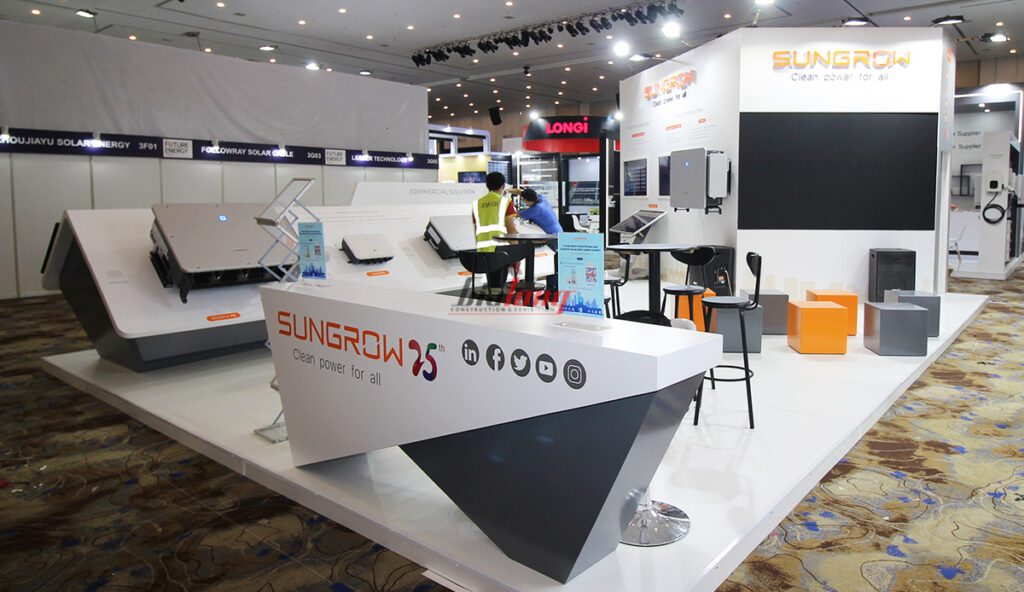 SPECIALIZED WORKSHOPS
Specialized seminar programs were attended by representatives of agencies and sectors and experts in the field of ICT at GAMING VIETNAM 2023
Businesses should participate
The fields aboutElectronic Components & Modules (OEMs & Distributors)

Networking or IoT Connected Hardware

Software tools for device developers

IoT Platform Solution and Service Providers

Smart office equipment

And some other related fields..
Benefits of attending
Come to

GAMING VIETNAM

dEnterprises will have their Logo displayed on the official website of the exhibition
Name and logo of the business on the official media publications of the exhibition (at the option of the organizer)

Get 01 free page of company and product information in the Exhibition Catalog
Free 03 business products are included in the Preview of the Exhibition

The opportunity to post news about the company's introduction and products on the website, official fanpage and some cooperative press channels
Join for free and experience activities: Seminars, Talks, Trade Connections, …

Priority to arrange, meet businesses, specialized buyers, domestic and international investors,…

And many more attractive benefits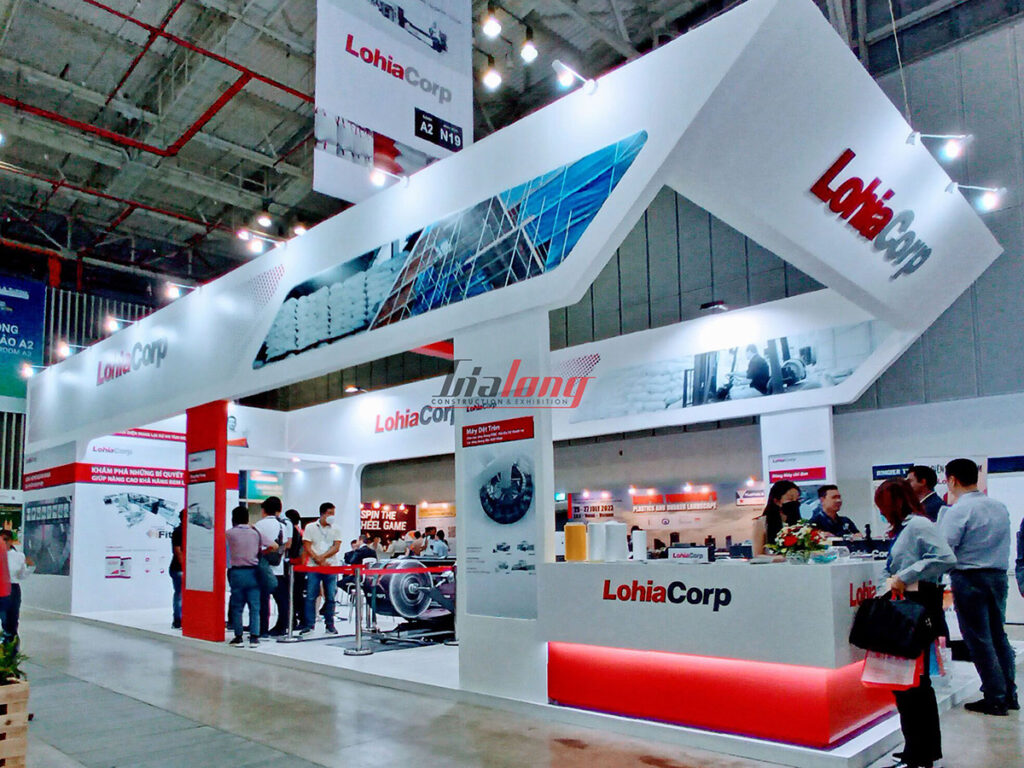 Design and construction of exhibition booth GAMING VIETNAM 2023
GAMING VIETNAM 2023 brings opportunities for cooperation and network expansion for businesses in the gaming and video game industries in Vietnam, and at the same time contributes to raising the stature and promoting the development of this industry in the future. Through the beautiful and impressive fair booth design, this is an opportunity for businesses to promote their products and services to potential customers.
Gia Long is one of the custom exhibition stand builders prestigious with nearly 20 years of experience in the industry, owning a team of professional design and construction with high skills, bringing customers the best quality booths. We are confident to bring quality and reputable booths to ensure customer satisfaction.
If customers still have questions or have difficulties in the construction exhibition booth GAMING VIETNAM. Contact us for a free consultation.
>>See more: Coatings Expo Vietnam 2023 – Booth construction  Coatings Expo Vietnam