Vietbuild Home 2023 is a traditional festival, the largest event in the Construction – Real Estate Industry – Construction Materials & Interior and Exterior Decoration Industry in Vietnam. With a grand scale of 1,500 booths, a full convergence of machinery technology and services in the industry along with many diverse and rich activities taking place completely free of charge in the event area.
Some details about the Vietbuild Home exhibition
With support from the Ministry of Construction and Ho Chi Minh City People's Committee, Vietbuild Home was jointly organized by the Information Center (Ministry of Construction) and VNREBUILD International Real Estate Company. The event displays many of the latest equipment products of the Construction – Real Estate Industry – Construction Materials & Interior and Exterior Decoration such as: electrical equipment, cameras, LED lights and door accessories, kitchen utensils, appliances – household appliances…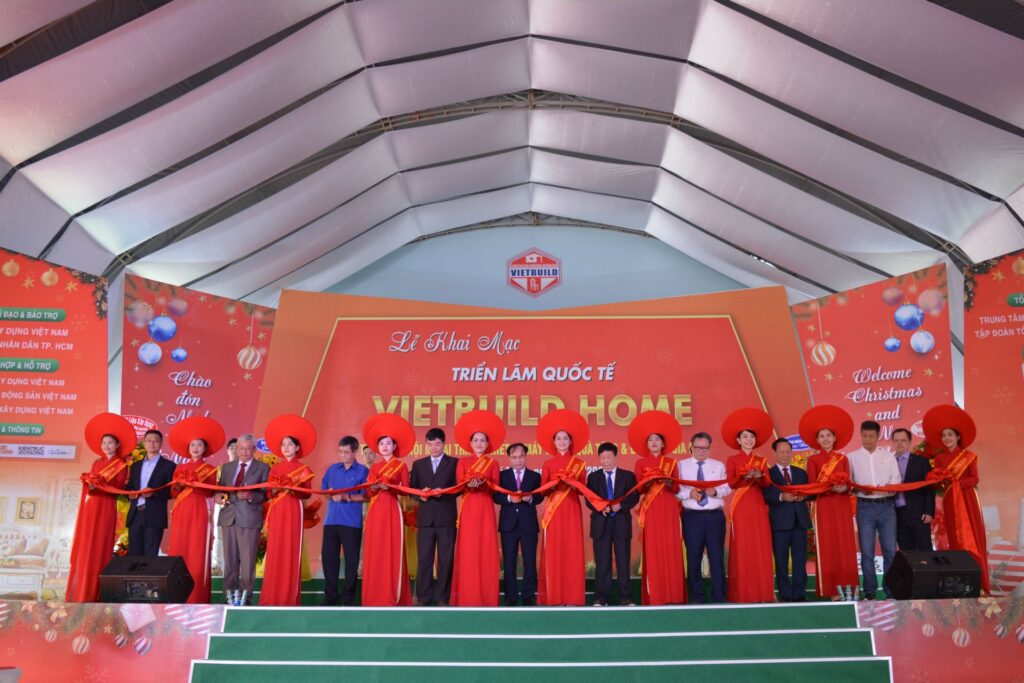 Vietbuild Home has attracted the participation of 450 major reputable brands in the market. Create favorable conditions to meet and connect supply and demand, meeting the needs of businesses and visiting partners. This will be an opportunity to shop for home decoration that is more comfortable, aesthetic and classy.
The event promises to bring great economic efficiency, trade promotion and construction investment cooperation to businesses. Thereby, many units invest in designing large-scale booths from 36m2 to 270m2, highly appreciating the efficiency and professionalism that the event brings.
Also, in the mold suffering There are also a series of seminars and trade conferences to share about problems encountered in the industry and introduce new products and joint venture cooperation.Currently, the event has taken place across the country including Hanoi, Ho Chi Minh City, Can Tho, Da Nang, Binh Duong, Vinh Long, etc.
Detailed information about Vietbuild Home 2023
Topic: Interior and exterior decoration – Machinery equipment – Gifts and household appliances
Time: December 20 – 24, 2023
Venue: VISKY EXPO Convention Exhibition Center – Quang Trung Software Park, District 12.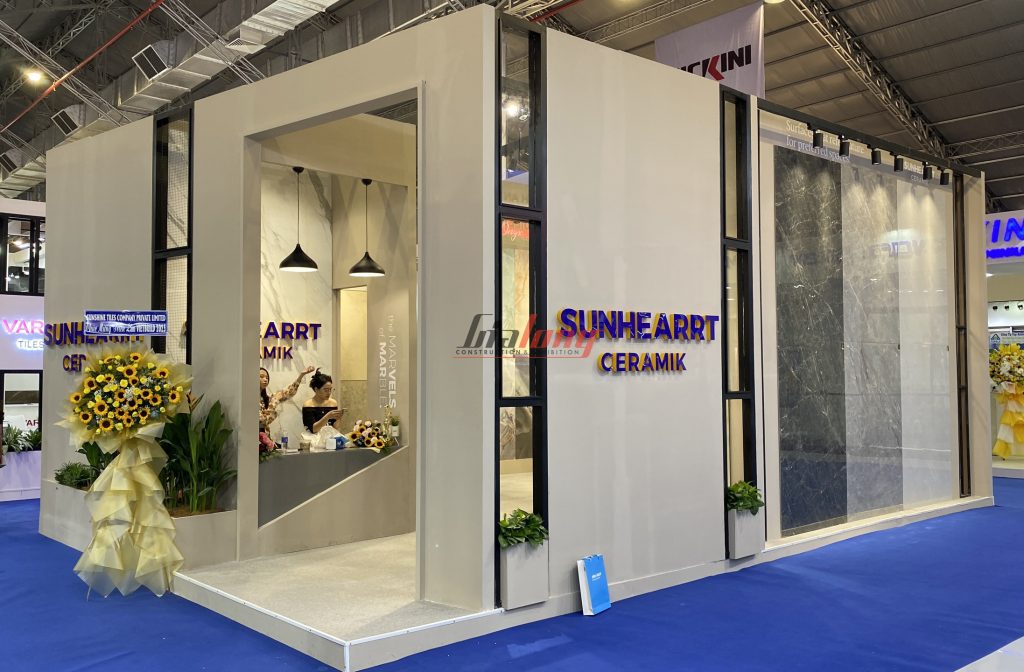 Expected scale
About 1,500 booths display

Gathering 450 major domestic and foreign brands to participate

343 domestic enterprises and foreign corporations from 18 countries around the world. Not only will we seek solutions and applications of advanced science and technology to serve the industry, but we will also meet and interact with high-level business experts from countries around the world.
Products displayed at Vietbuild Home 2023
Electrical equipment – ​​Doors & door accessories

Products for interior and exterior decoration and household appliances

Security system smart home, led lights, sliding doors, smart locks.

Household furniture products, sanitary equipment, kitchen equipment, health care equipment

Materials and equipment in the construction field: welding machines, hand tools, solar energy systems, water purifiers,…

Products serving sustainable homes, industrial real estate investment projects, tourism real estate, commercial real estate, etc.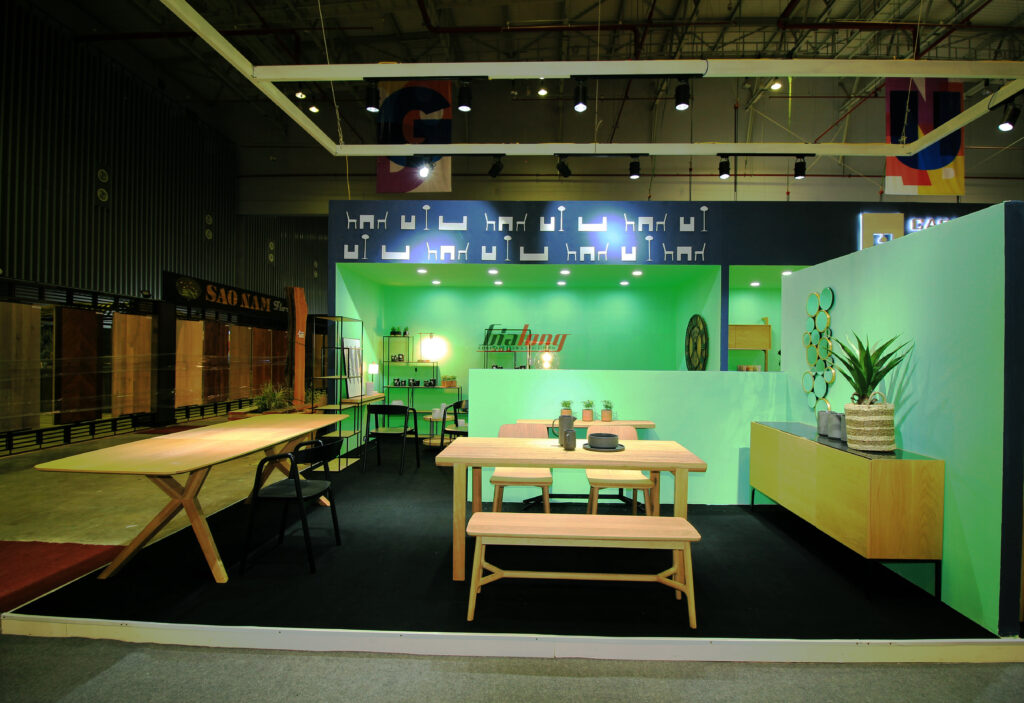 The main series of activities takes place
Daily entertainment activities, business forums as well as product sales will take place at the event.

Connect B2B trade and business cooperation at the exhibition

Vietbuild Home 2023

Specialized seminar programs to provide advice and support to customers right at the fair.

Customer appreciation activities, lucky draws and a series of quality gift prizes will be awarded to brands that own outstanding booths and have reputable products, contributing to high quality, environmentally friendly in the construction field

The exhibition is open for free admission every day from December 20 to December 24 with many attractive promotional gift programs.
Exhibition booth design and construction company for Vietbuild Home 2023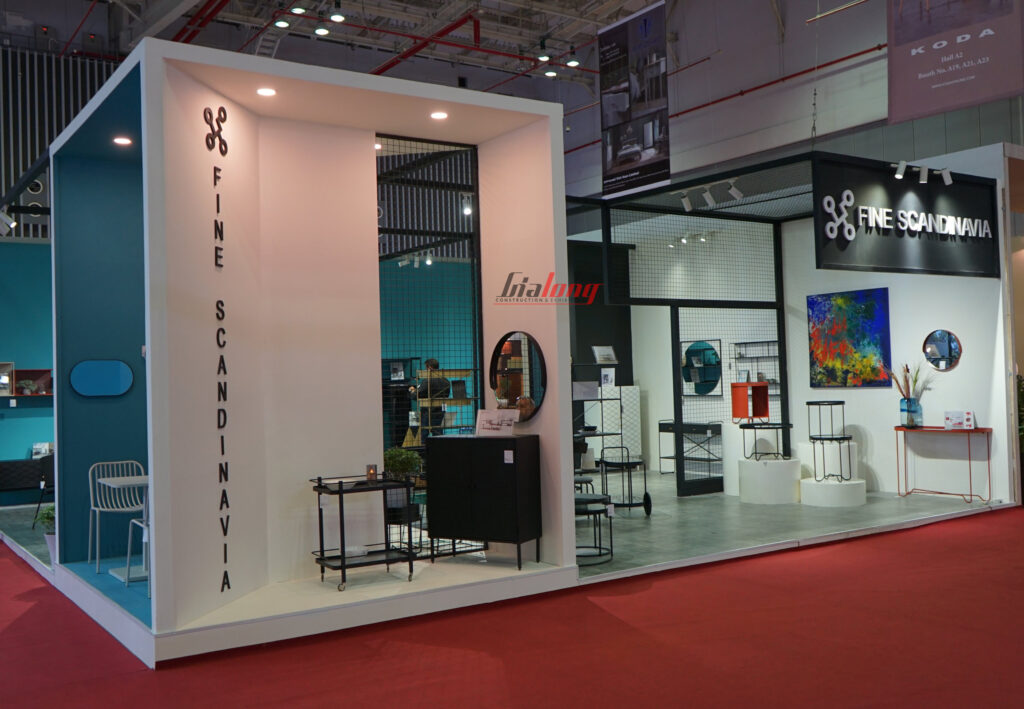 Vietbuild Home 2023 is an ideal meeting place for businesses, housing investors, construction contractors, domestic and foreign tourists to visit and seek new product solutions, applying advanced science and technology to serve the field of construction and housing projects. .
Gia Long – Specializes in booth contruction at Vietbuild Home in the market. With nearly 20 years of experience in the industry, we are committed to providing impressive fair booth design, along with the best service experience for customers. If you are looking for a reputable exhibition booth contractor, please contact us immediately if you have any questions.
>>See more: Concrete & Cement Expo Vietnam 2023 – Exhibition booth design Concrete & Cement Expo Vietnam